Fintech and banking solutions
Stay at the forefront of the financial industry with our cutting-edge fintech and banking solutions. Explore our innovative financial software development services, tailored to meet your evolving needs in today's rapidly changing landscape. From digital payments to blockchain technology, our fintech software development services address every aspect of modern finance.
Embrace the power of open banking and transform the way you conduct business in fintech industry, enjoying swift and secure transactions. Trust our fintech consulting expertise to keep you ahead of the game in the realm of fintech and banking, whether you're a financial institution or a traditional bank. Stay ahead of the game with our fintech software development and fintech consulting services.
We provide tailored fintech solutions and the highest quality for your business.
Achieve your business objectives with our state-of-the-art financial software engineering skills, specifically designed to cater to the needs of fintech and banks. Our adaptable platforms are built on revolutionary technology and innovative research and financial software application development, ensuring they align perfectly with your unique requirements. We have extensive expertise across all components of custom finance software, encompassing the backend, frontend, and mobile domains. Rely on us to utilize cutting-edge frameworks and tech stacks that deliver fintechs performance surpassing user expectations.
Rest assured that your company is in capable hands as we provide advanced solutions to finance firms, fostering financial inclusion and revolutionizing the banking services landscape. We are well-versed in the financial sector and fintech startups, empowering them with digital financial services. Let us be your partner in achieving your software development goals and driving your company's growth.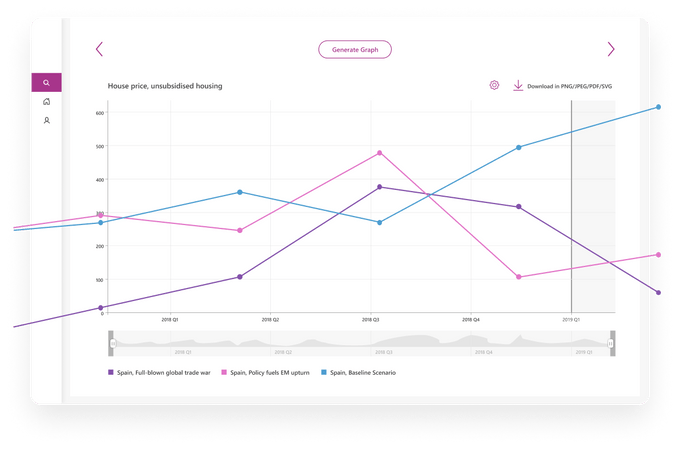 Why does your finance company need to become digital?
As a fintech consultant, we offer unlocking greater efficiency, extending market reach, and boosting revenue through the embrace of digital transformation. In the fast-paced landscape of banking and financial services, going digital is not just an option but a necessity to maintain competitiveness. Embrace the power of financial technology and leverage the expertise of top fintech consulting companies to propel your business to new heights. Explore the myriad benefits that digital transformation can offer and discover how it can revolutionize your operations, improve customer experiences, and drive growth with Mobile Reality - a financial software development company. Seize this opportunity to stay ahead of the curve and take your business to the next level in the digital era.
Understand your customers
With the use of machine learning and our fintech development services you can forecast their behavior and needs.
Create a unique banking experience
Combine perfect UX with useful integrations to create a desired digital product with our fintech consultants.
Take care of data and transaction security
Make sure and double-check that sensitive data and transaction details are well protected with our financial software development services.
Optimize your efficiency
Digital workflows and machine learning can help you with the analysis of critical factors for your business in the finance industry.
What fintech solutions deliver my business?
01.
Security
By harnessing the latest financial innovation in fintech and banking software development solutions, our fintech consultants develop advanced technologies that enable financial institutions to enhance risk assessment, operational calculations, and customer service quality. Our financial software development expertise ensures that you stay ahead in the ever-evolving banking industry, achieving your goals and exceeding expectations.
02.
Assurance
As a fintech consultant, with our comprehensive business analysis, we provide valuable insights that kickstart fintech solution development. Trust in the financial software systems expertise of our company to identify areas of improvement and recommend effective solutions for your financial software. Stay at the forefront of the fintech trends with our innovative software solutions and holistic development approach. Let us help you achieve your objectives with unparalleled expertise.
03.
Efficiency
Unlock maximum business efficiency with our fintech solutions. These innovative technologies offer highly specialized services for you and your customers, improving the overall effectiveness of your operations in the banking sector. By leveraging financial innovation, you can streamline processes and gain a competitive edge in the United States market, United Kingdom market, and Europen Union market. Discover how fintech can transform your business today.
Fintech and banking solutions we deliver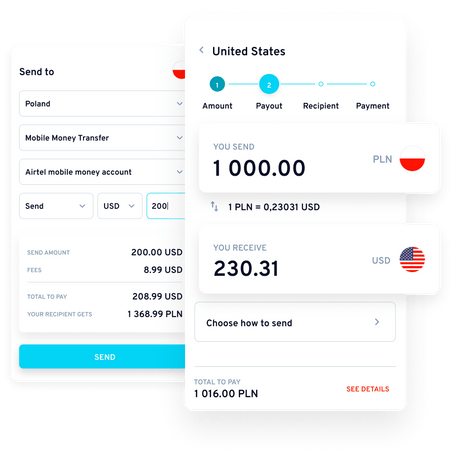 Our fintech advisory offers innovative services in order to achieve well-structured designs aimed at boosting productivity for customers in the financial service industry. As financial software developer, we simplify interactions with complex systems like trading platforms. Let us help you streamline processes, achieve your business objectives, and stay ahead in the competitive finance market with our advanced consulting and financial software development services.
Our team specializes in developing financial technology solutions that enable effective financial management and data processing. Our easily-integrated solutions help you save valuable resources and streamline operations, ensuring financial wellness for your business. Trust our expertise to deliver innovative solutions tailored to your specific finance company needs. Discover how our solutions can help you achieve your financial objectives and drive success in emerging markets.
We excel in developing payment fintech solutions that cater to various transaction types, including B2B and P2P, as well as digital and mobile payments. Our solutions are highly effective across industries, from retail to e-commerce. Our innovative apps let users simplify payment processes and enhance their customer experience. Discover how custom finance solutions can help you achieve your payment objectives, meet the demands of digital banking, and delight consumers today, regardless of whether you are a traditional banking institution or an emerging market player.
Case studies
Explore our past successes and see our expertise in action with our case studies. Discover how we've helped businesses drive growth and success from mobile apps to data analysis.
See all case studies
Break the rules. Do it your way!
Request a call today and get free consultation about your custom software solution with our specialists. First working demo just in 7 days from the project kick‑off.
Matt Sadowski
CEO of Mobile Reality