Business

TOP 10 KYC & AML software companies in 2023
Matt Sadowski
CEO @ Head of Sales & Marketing
Stanislav Naborshchikov
Solutions Specialist
Table of contents
Share the article
Introduction
In the ever-changing finance industry, combating financial crimes and ensuring compliance with KYC and AML regulations pose significant challenges. Technology-driven companies like Shufti Pro have emerged as leading providers of cutting-edge KYC & AML software to meet these demands. These innovative solutions empower financial institutions with fraud detection, risk assessment, and identity verification tools, enhancing compliance and security.
Before, we've written "Ensuring Financial Safety: A Deep Dive into AML and KYC Practices in Fintech Apps" article in which we've told you about the significance of AML and KYC in fintech apps, exploring how these practices contribute to maintaining a secure and trustworthy environment for financial transactions. In this article, we will continue to dive into this topic by highlighting the Top 10 KYC and AML Software Companies.
They offer document verification, transaction monitoring, and customer due diligence solutions, empowering banks and fintech firms to stay ahead in the fight against financial crimes. Join us as we delve into their contributions, forging a path toward a safer and more secure financial world.
KYC & AML software market analysis
Amidst the surging popularity of cryptocurrencies, scammers have found a lucrative haven, exploiting the anonymity of digital assets for illicit activities. Shockingly, in 2022, hackers stole a staggering $4.3 billion worth of cryptocurrency, witnessing a 37% surge compared to the previous year's figures, as reported by Sanction Scanner. Notably, social media platforms facilitated most crypto scams, allowing for stealthy operations.
In response to these challenges, industry participants, banks and fintechs, and finance companies hope implementing stringent legal regulations in 2023, including the Bank Secrecy Act and customer due diligence, could restore faith in the sector. Key players like the United States and the European Union have committed to crafting a robust regulatory framework for cryptocurrencies this year.
With the crypto money markets experiencing a rollercoaster ride, the need for solutions in KYC processes, regulatory compliance, and AML checks becomes paramount. Players from anti money laundering software sector, reliable KYC software tools, are instrumental in combating suspicious activities and preventing terrorist financing through comprehensive financial transaction monitoring, analysis, and customer and transaction screening.
Figure 1: AML statistics | Source: GVS
Also, Grand View Search reports that in 2022, the global anti-money laundering market showcased remarkable growth, attaining a significant value of USD 1.32 billion. Looking ahead, this market is projected to witness a compelling compound annual growth rate (CAGR) of 15.9% from 2023 to 2030. The driving force behind this surge in the AML market is the escalating adoption of digital payments worldwide.
The recent collapse of FTX has heightened discussions on the future of the crypto industry and the next steps regulators will take. Against this backdrop, it's clear that enhancing crypto regulations, including AML compliance, will be a top priority in the fight against financial crimes, focusing on AML trends for 2023. As the industry faces this critical phase, implementing tighter AML controls, along with solutions like KYC software presented in our ranking, becomes crucial to safeguard investors and bolster the credibility of cryptocurrencies in the global financial landscape. Document verification, financial crime prevention, and compliance with sanction scanner technologies are paramount for financial institutions to navigate this period effectively.
Selection Criteria for the TOP 10 KYC & AML Software Companies
To curate our list of the top 10 KYC and AML software companies in 2023, we carefully considered the following criteria:
Industry knowledge
The selected companies operate within the AML KYC software technology market. They have a profound understanding of emerging technologies like artificial intelligence, blockchain, IoT, virtual reality, and machine learning, we possess the capability to handpick the best of the best among fast-growing KYC & AML companies. Their unique insights and capabilities enable them to offer cutting-edge solutions and stay at the forefront of the rapidly evolving KYC & AML solutions market.
Fast-growing and Scalable
The selected companies have demonstrated an impressive track record of rapid growth, showcasing their agility in adapting to market demands, scaling their operations, and driving substantial revenue. Their innovative approaches, robust business models, and successful execution strategies position them as trailblazers in the fast-paced KYC & AML landscape.
High rating
The chosen companies boast an exceptional track record, reflected in their remarkable ratings of 4.5 and above on prominent platforms like G2 or Capterra. These high ratings testify to their unparalleled AML KYC software industry expertise. Customers and users have consistently praised their services and solutions, endorsing the companies as leaders in the field.
Expertise and experience
Our selection process involved leveraging our experience and knowledge in the financial software market. We considered companies that showcased unique and innovative approaches to solving industry challenges, distinguishing them from their competitors.
By meeting these stringent criteria, these app companies solidify their positions as industry leaders and drivers of growth in the dynamic market as the best AML software solutions and KYC software solutions and tools for 2023.
Unique List of The Best AML KYC Software 2023
| Company | Reviews | Headcount | HQ |
| --- | --- | --- | --- |
| Shufti Pro | | 72 employees | London, the UK |
| SEON. Fraud Fighters | | 246 employees | Budapest, Hungary |
| iDenfy | | 40 employees | Kauno, Lithuania |
| Ondato | | 140 employees | London, England, United Kingdom |
| ComplyCube | | 16 employees | London, England, United Kingdom |
| Unit21 | | 124 employees | San Francisco, California, United States |
| Fugu | | 14 employees | Tel Aviv-Yafo, Israel |
| Know Your Customer | | 54 employees | Wan Chai, Hong Kong SAR |
| Pliance | | 10 employees | Stockholm, Sweden |
| Quantifind | | 76 employees | Palo Alto, California, United States |
Are you looking for software provider to integrate your system with KYC and AML software?
As Mobile Reality we deeply specialize in the custom software solutions. We provide our Clients with end-to-end software development services. Don't hesitate to contact us.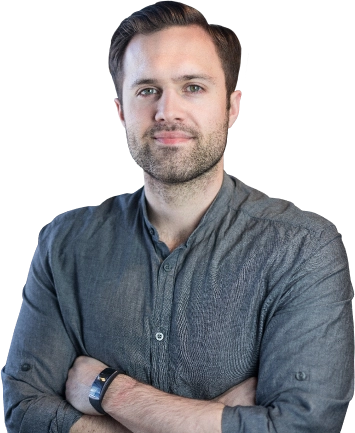 North America
hello@themobilereality.com
European Union
hello@themobilereality.com
Shufti Pro
Shufti Pro stands at the forefront of Identity Verification, leveraging a powerful amalgamation of Artificial Intelligence (AI) and Human Intelligence (HI) to devise robust, secure, and agile solutions catering to meticulous identity verification and KYC/AML compliance. With a vast array of services including, but not limited to, KYC/AML/KYB screening, biometric authentication, continuous KYC/AML monitoring, age verification, Video KYC, and innovative touchless airport security clearance kiosks, Shufti Pro is redefining the paradigms of identity verification.
Operating in an array of industries such as e-commerce, the financial sector, fintech, education, and healthcare, Shufti Pro's software features have garnered global appreciation for their pivotal role in fraud prevention, seamless customer onboarding, risk mitigation, and unburdening organizations from the intricacies of KYC/AML compliance management. The software is not only pivotal in ensuring secure customer engagements but also plays a critical role in fortifying the digital arenas of businesses against fraudulent activities and potential threats.
Shufti Pro, one of the top AML software vendors, harnesses the potential of cutting-edge technology, and its features,  such as biometric facial recognition, nuanced liveness detection, and sophisticated anti-spoofing techniques. By providing a secure, trustworthy, and streamlined verification process, it not only facilitates but also empowers its clientele to trust its mechanism, thus enabling them to focus on organizational expansion and scalability while ensuring a fortified security protocol.
In an era where data protection is paramount, Shufti Pro takes stringent measures to ensure that end-user data is meticulously protected. As a testament to its commitment to safeguarding user information, it is fully compliant with the General Data Protection Regulation (GDPR). Moreover, it proudly holds certifications for PCI DSS and cyber essentials, underlining its adherence to maintaining high-security standards and its commitment towards shielding its clients and their customers from any data security threats.
In summary, Shufti Pro emerges as a technological ally, assuring businesses from varied sectors of a secure, reliable, and expedient identity verification platform. Its deployment of AI and HI hybrid technology not only propels the efficiency of business verification processes but also serves as a bulwark against potential fraudulent endeavors, making it a trusted partner in navigating the digital landscapes of numerous industries across the globe.
SEON Fraud Fighters
SEON, known as "Fraud Fighters," is a leading fraud prevention SaaS (Software as a Service) company that empowers businesses to protect themselves from online fraud and cyber threats. With a mission to make the internet safer for businesses and their customers, SEON offers a comprehensive suite of cutting-edge tools and solutions that enhance digital security and safeguard against various fraudulent activities. 
At the core of SEON's top features are its modular APIs, which enable businesses to integrate fraud prevention capabilities into their websites or applications seamlessly. AML API allows companies to enrich and analyze customer data, including crucial identifiers such as IP addresses, emails, and phone numbers, effectively creating a multi-layered approach to fraud detection. SEON's advanced device fingerprinting technology is pivotal in accurately tracking users and identifying potential fraudsters in real time. By creating unique digital fingerprints for each device and user, SEON ensures that businesses can swiftly spot and combat fraudulent activities before they escalate. 
One of the standout features of SEON is its robust machine-learning algorithm. The algorithm operates in a white box model, providing users with transparent and explainable recommendations for setting up flexible fraud prevention rules based on patterns and historical data. This empowers businesses to make data-driven decisions and confidently adapt their fraud prevention strategies. SEON's digital footprint analysis is another powerful tool that provides valuable insights into user identities. By examining over 50+ social networks and digital services based on registration details, SEON enables businesses to understand their users better and detect any discrepancies that may indicate fraudulent behavior. 
With SEON, businesses can effectively combat identity thieves, carders, and even sophisticated cybercriminals without needing costly and time-consuming ID verification AML checks. By offering these comprehensive fraud prevention solutions, SEON plays a vital role in protecting businesses' bottom lines and ensuring a safer online experience for both companies and their customers.
iDenfy
iDenfy emerges as preeminent identity verification and fraud prevention platform strategically positioned to facilitate businesses in automating and fortifying their KYC/KYB/AML compliance mechanisms. The platform synergistically integrates Artificial Intelligence, innovative selfie biometrics, and the expertise of a meticulously trained in-house team to deliver unparalleled accuracy rates while simplifying user onboarding journey.
Offering a suite of compliance solutions that can be seamlessly integrated, iDenfy's features enable organizations to streamline their fraud investigation processes with minimal coding efforts. The platform provides the flexibility to custom-tailor the design and ID verification workflow, thereby striking a balance between minimizing user friction and maximizing security during the verification processes. It boasts remarkable compatibility, facilitating effortless synchronization with over 2,000+ applications, including widely-used platforms like WordPress, Shopify, and Slack, enhancing its usability and integration across varied digital platforms and ecosystems.
Highlighted in G2's Winter 2023 report as the pinnacle of identity verification platforms, iDenfy has garnered the trust and partnership of over 500 organizations across the globe. Esteemed entities such as the Bank of Lithuania, Juni, Kevin, Xcoins, Betsafe, IProyal, among others, have enlisted iDenfy's meticulous services to safeguard their digital interfaces and secure their user verification processes.
The platform goes beyond mere identity verification by offering a holistic, all-encompassing approach towards security and compliance. iDenfy empowers businesses to navigate through the complexities of digital verification and security by offering a solution that is not only robust and reliable but also user-friendly and easily integratable into existing digital infrastructures.
iDenfy, therefore, stands out not just as a software solution, but as a comprehensive ally for businesses in their pursuit to safeguard user identities, ensure regulatory compliance, and fortify their platforms against the multifaceted challenges presented by fraudulent activities in the digital realm. With a continuous endeavor towards innovating and enhancing their solutions, iDenfy is steadfast in its mission to provide a secure, efficient, and frictionless identity verification experience across the digital landscape.
Ondato
Ondato, a distinguished technological firm, has meticulously crafted a platform that seamlessly harmonizes Know Your Customer (KYC) and Anti-Money Laundering (AML) processes, propelling organizations into a future where compliance synergizes with business utility. The company is at the pinnacle of providing avant-garde solutions for digital identity verification, seamless business customer onboarding, rigorous data validation, and astute fraud detection, each meeting and exceeding the zenith of quality standards available for both online and offline KYC onboarding. Engaging all business and customer archetypes through a singularly orchestrated interface, Ondato transfigures compliance, morphing it into a substantive business advantage and concurrently cultivating a secure environment for organizations and individuals.
Ondato's suite extends beyond mere identity verification, presenting a cornucopia of solutions that encompass business onboarding, an intricate customer data platform, diligent due diligence procedures, and robust authentication solutions, each meticulously tailored to weave into your daily operational workflows. The tools provided by Ondato envelop the entire spectrum of customer lifecycle management, initiating from the preliminary onboarding stage and perpetuating through to the continuous monitoring of users. Thus, it emerges as an unparalleled, one-stop solution, adept for organizations conscientiously navigating through the compliance landscape or those in pursuit of a more user-friendly, intuitive data management platform.
Positioning itself as an invaluable ally in identity management and compliance adherence, Ondato dedicates its expertise to forging a platform that ensures adherence to regulatory mandates and enhances the overall user experience in data management and customer interaction. Its solutions are not isolated to singular utility but are interwoven across the expansive journey of customer management, ensuring that from the initial onboarding to continuous oversight, every touchpoint is securely managed, compliant, and beneficial for both business and customer.
In essence, Ondato sculpted its platform with an intrinsic understanding of businesses' multifaceted challenges and requirements in managing customer data, regulatory compliance, and fraud prevention. Its commitment to evolving in tandem with technological advancements and regulatory shifts ensures that it remains a steadfast, reliable, and efficient partner for organizations in navigating through the complex tapestry of digital identity verification and compliance management. Ondato, therefore, embodies a future where technology and compliance converge to enhance, secure, and streamline the operational and customer management paradigms of businesses across various sectors.
ComplyCube
ComplyCube emerges as a comprehensive platform meticulously designed to automate and streamline the multifaceted processes of Identity Verification (IDV), Anti-Money Laundering (AML), and Know Your Customer (KYC) compliance. Catering to a diverse clientele that spans sectors such as legal, telecoms, financial services, healthcare, e-commerce, cryptocurrency, and travel, the platform is a robust tool for fortifying businesses against the complexities and challenges of regulatory compliance and identity verification.
The platform takes pride in offering an exceptionally complete, flexible, and financially efficient array of AML/KYC features, enabling businesses of all sizes—from budding startups to established multinational enterprises—to foster a secure and trustworthy operating environment. ComplyCube is not merely a software solution but a strategic partner, providing each business with solutions bespoke to its specific needs, challenges, and operational scale.
ComplyCube distinguishes itself in the market with the fastest omnichannel integration turnaround, offering many integration options to suit various technical requirements and use cases. With the availability of Low/No-Code solutions, API integrations, mobile and web Software Development Kits (SDKs), Client Libraries, and Customer Relationship Management (CRM) Integrations, it ensures that businesses can implement its solutions with minimal friction and maximum adaptability to their existing technological infrastructure.
The software transcends traditional compliance and verification solutions by providing a flexible framework that adapts to businesses' specific needs and challenges across varied sectors. ComplyCube's robust capabilities ensure that organizations, irrespective of their size or domain, can navigate the intricacies of compliance and identity verification easily and precisely.
Moreover, ComplyCube is dedicated to continuously evolving in parallel with the dynamic landscapes of technology and regulatory compliance. This ensures that it not only addresses the current needs of businesses but is also perpetually equipped to mitigate future challenges that may arise in the fast-evolving digital and regulatory environments.
ComplyCube represents an amalgamation of technological robustness and adaptive solutions strategically devised to empower businesses to safeguard against compliance risks and fortify their identity verification processes. This enables organizations to concentrate on their core competencies while ComplyCube diligently manages the complex and essential aspects of IDV, AML, and KYC compliance, ensuring a secure and trustworthy business operation.
Are you looking for trusted software agency for software developement or data science project?
As Mobile Reality, we are open to different forms of cooperation, such as time and materials, fixed price, or mixed models. We provide our clients with end-to-end support in web and mobile app development projects. Don't hesitate to contact us.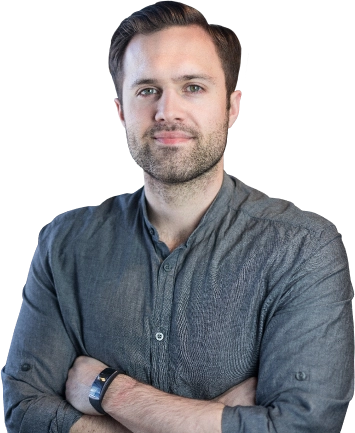 North America
hello@themobilereality.com
European Union
hello@themobilereality.com
Unit21
Unit21 emerges as a prominent platform empowering businesses across diverse industries with cutting-edge tools to combat adversaries and detect complex risks like money laundering and fraud. Through its user-friendly API and intuitive dashboard, Unit21 equips businesses with proactive capabilities to manage and mitigate potential threats effectively. 
As a leader in its field, Unit21 offers a comprehensive suite of advanced solutions that enable businesses to stay ahead of emerging risks and safeguard their operations. With a focus on simplicity and ease of use, Unit21 streamlines the risk management process, empowering businesses to respond swiftly and effectively to potential threats. 
With Unit21's powerful capabilities and features at their disposal, businesses can enhance their risk detection and prevention strategies, ensuring compliance with regulatory requirements and protecting their customers and assets. By leveraging Unit21's advanced tools, companies can confidently navigate the ever-changing landscape of risk management and stay one step ahead of adversaries.
FUGU
FUGU is a leading provider of payment fraud solutions, serving businesses of all sizes and industries globally. With a team of dedicated experts and a mission to make online transactions safer and more seamless, FUGU has garnered a reputation for its innovative approach to fraud prevention. FUGU's post-checkout verification system sets it apart from traditional fraud prevention measures, allowing merchants to confidently accept transactions while minimizing the risk of false declines. 
By leveraging advanced technology and data-driven insights, FUGU enables businesses to stay one step ahead of fraudsters and safeguard their bottom line. Trusted by hundreds of merchants worldwide, FUGU has proven to be a game-changer in the battle against payment fraud and customer churn. Its commitment to providing a secure and frictionless payment experience has earned it a loyal customer base and industry recognition as a frontrunner in the payment fraud solutions landscape. 
Whether it's protecting against fraudulent transactions, reducing false declines, or ensuring a seamless checkout process, FUGU is dedicated to empowering businesses to thrive in the dynamic world of online payments, leaving them with the peace of mind to focus on their core operations and growth.
Know Your Customer
Know Your Customer (KYC) is a renowned regulatory technology (RegTech) company that stands tall as a pioneering force in the financial industry. With a focus on cutting-edge digital onboarding, anti-money laundering, and KYC/KYB (Know Your Business) solutions, they play a pivotal role in providing essential support to financial institutions and regulated organizations across the globe.
With KYC's expertise and innovative solutions, financial institutions can streamline customer onboarding processes and effectively mitigate risks associated with money laundering and other financial crimes. Their state-of-the-art technology empowers businesses to adhere to stringent regulatory requirements, ensuring compliance and fostering trust within the financial ecosystem.
Recognized for their unwavering commitment to excellence and data-driven insights, KYC remains at the forefront of the industry, shaping the future of regulatory technology. As a trusted partner to financial organizations, KYC enables seamless operations, heightened security, and strengthened compliance measures, ultimately contributing to a more resilient and secure economic landscape.
Pliance
Pliance stands as a cutting-edge API-first service committed to empowering modern, technology-driven companies by automating their Anti-Money Laundering processes. With their API-driven solutions, Pliance enables businesses to seamlessly streamline workflows, optimize efficiency, and dedicate more time to delivering exceptional value to their customers. 
As a dedicated partner, Pliance harnesses the power of technology to revolutionize Anti-Money Laundering processes, ensuring compliance with regulations while simplifying the complexities associated with AML requirements. Businesses can focus on their core objectives, drive growth, and enhance customer experiences by automating these critical processes. With Pliance's state-of-the-art API-driven service, companies can proactively detect and prevent financial crimes, mitigating risks and safeguarding their reputation. The seamless integration of Pliance's solutions allows businesses to optimize their operations and stay ahead in the ever-evolving landscape of AML compliance. 
Through its innovative approach and commitment to efficiency, Pliance empowers businesses to excel in their industries while maintaining the highest standards of regulatory compliance. Embrace Pliance's forward-thinking solutions and drive your company towards a safer, more secure, and prosperous future.
Quantifind
Quantifind is an exceptional data science technology company that has redefined the landscape of risk detection and fraud prevention. With their powerful AI platform, Quantifind has forged strategic partnerships with some of the world's largest banks, delivering unparalleled solutions to effectively combat money laundering and fraud. 
The team at Quantifind possesses a relentless drive for innovation, and their AI-powered solutions demonstrate their commitment to empowering financial institutions with cutting-edge tools. Their expertise in understanding the intricacies of the ever-evolving threat landscape has earned them a reputation as leaders in the industry. With a blend of domain knowledge and advanced technology, Quantifind's tailored solutions are perfectly suited to address the unique challenges faced by financial institutions today. They have proven to be instrumental in identifying patterns, anomalies, and suspicious activities, enabling their partners to stay proactive in mitigating risks. The company's unwavering dedication to pushing the boundaries of data science and technology is evident in their quest to create a safer and more secure financial landscape. 
As a partner, Quantifind empowers businesses to confidently navigate the complexities of risk detection and fraud prevention, safeguarding their reputation and the interests of their clients. With Quantifind by their side, financial institutions can thrive in an increasingly digitized world, armed with innovative solutions that stay ahead of financial criminals.
Conclusion
In the pursuit of combating financial crimes and ensuring regulatory compliance, the finance industry has placed paramount importance on Know Your Customer (KYC) and Anti-Money Laundering (AML) practices. Technology-driven companies have emerged as transformative forces, revolutionizing KYC and AML procedures.
Throughout this article, we explored the best AML software solutions and KYC tools, witnessing their unwavering commitment to reshaping financial security. These companies have led the fight against fraud, streamlining due diligence processes with cutting-edge identity verification services and intelligent risk assessment tools.
As the demand for comprehensive and efficient solutions rises, these companies stand as beacons of progress, forging a path towards a safer and more secure financial world. With their dedication to leveraging technological advancements, they have redefined the approach to financial security, inspiring confidence and trust in the industry. Their solutions encompass KYC procedures, fraud prevention, customer identity verification, and adherence to regulatory requirements, combating identity theft and suspicious transactions.
Did you like the article?

Find out how we can help you.
Matt Sadowski
CEO of Mobile Reality