Business

Software for real estate that you should consider in 2023
Matt Sadowski
CEO @ Head of Sales & Marketing
Table of contents
Share the article
Introduction
In the ever-evolving real estate industry, staying competitive and efficient is paramount. Whether you're a seasoned real estate professional or a newcomer agency or agent to the field, harnessing the power of technology through specialized software such as AI, advanced management systems, or data science and visualization tools can be the key to success. 
As we enter 2023, real estate software has expanded to encompass many innovative tools and platforms designed to automate processes, enhance tenants' and realtors' experiences, and boost the productivity of agencies or property managers.
 In this article, we will explore some of the most cutting-edge software for real estate that you should consider integrating into your business strategy to stay at the forefront of this dynamic industry. In this article, we would like to analyze the following types of real estate software deeply:
Property Management Solutions: These real estate software management tools are essential for real estate agents, realtors, and brokerages to manage their property portfolios efficiently, handle lease agreements, track rent payments, and maintain property records.

Virtual Tour Platforms: the second real estate software on our list allows real estate agents and property managers to create immersive 3D or video tours of properties, providing complete prospective buyers or renters with an interactive and realistic viewing experience.

Customer Relationship Management Platforms: CRM software helps real estate professionals manage and nurture client relationships. It allows them to keep track of leads, automate communication, and personalize interactions with potential buyers and sellers.

Listing Management Software: This real estate software enables real estate agents to create and manage property listings across various online platforms such as AirBnB, Expedia, Zoopla, and Booking.com, ensuring accurate and up-to-date property information.

Real Estate Marketing and Advertising Software: Marketing software assists real estate professionals in creating and managing marketing campaigns advertising listings, and analyzing marketing performance to attract potential clients.

Property Valuation and Analysis Tools: These tools provide real estate professionals with data-driven insights and analytics to help them assess property values, market trends, and investment opportunities.

Property Inspection and Maintenance Software: For property management and maintenance, these software solutions facilitate the scheduling, tracking, and reporting of property inspections and maintenance tasks.
These various types of real estate software play crucial roles in simplifying and enhancing daily operations, making them more efficient, organized, and competitive in the ever-evolving real estate industry. Let's dive into the transformative possibilities these software options offer real estate professionals. Let's explore real estate software 2023 edition.
Property Management Software
Property management software caters to the administrative requirements of property owners and investors across diverse categories of rental properties. PMS is crafted for such properties as multifamily, single-family, commercial, vacation/short-term, and self-storage facilities. Most solutions offer tools for overseeing the leasing process, encompassing screenings, inspections, rent collection, move-outs, contract renewals, and maintaining the property and associated assets. This type of real estate software is primarily used by property managers, landlords, real estate top agents, and property owners to efficiently handle the day-to-day operations and responsibilities of property management.
Unlike CRM and marketing automation systems, the distinction between various property management solutions becomes apparent when you examine the segmentation based on scale. Specifically, you'll find two primary categories: integrated solutions and "best-of-breed." Best-of-breed tools are crafted to automate particular functions within the larger property management landscape, such as rent collection or maintenance management. While they may be more straightforward and cost-effective, they lack the comprehensive end-to-end functionality an integrated system provides.
Essential features of property management software
Here are some of the functionalities you can expect to find in a property real estate software solution: 
Tenant Management: PMS allows users to manage tenant information, including contact details, lease agreements, rent payments, and communication history. It can also help with tenant screening, background checks, and lease renewals.

Rent and Financial Management: Property managers can use the software to track rent payments, generate invoices, and handle rent increases. It often includes accounting features for managing property-related expenses and generating financial reports.

Maintenance and Repairs: Property managers can schedule and track maintenance tasks, repairs, and inspections. Some PMS solutions offer features for creating work orders and coordinating with maintenance personnel.

Property Marketing: Many property management software solutions offer marketing tools to advertise vacant units and attract potential tenants. This can include listing properties on various online platforms and creating visually appealing property listings.

Document Management: PMS helps organize important documents such as leases, contracts, and inspection reports. It often includes cloud storage options for easy access to these documents.

Communication: Property managers can use the software to communicate with tenants, contractors, and property owners through email, messaging, or notifications.

Reporting and Analytics: PMS can generate various reports and analytics to provide insights into property performance, financial trends, and occupancy rates. This information can help property owners make informed decisions.

Online Rent Payments: Many PMS solutions enable tenants to make rent payments online, simplifying the payment process and reducing the need for paper checks.

Legal Compliance: Property management software often includes features to help users stay compliant with local and state rental laws and regulations, including documentation and notifications related to legal requirements.

Integration: Some PMS solutions integrate with other software tools like accounting software, property listing websites, or customer relationship management (CRM) systems to provide a more comprehensive property management experience.
Top property management software
AppFolio Property Manager
The AppFolio Property Manager app offers a seamless property portfolio management solution that empowers users to provide exceptional service to residents and property owners. This user-friendly software caters to a wide range of property types, including multifamily apartment complexes, single-family homes, and community associations, streamlining operations and supporting business growth.
AppFolio stands as a comprehensive, cloud-based property management software designed to simplify and automate critical business processes. From accounting and marketing to leasing and maintenance management, it covers all the essential aspects of property management. Users can access consistent data and reports, whether they are in the office or out in the field, enabling them to make informed decisions quickly.
AppFolio goes a step further with its expanding AppFolio Stack™ integration marketplace, allowing seamless connections to preferred property management solutions. This integration enhances team productivity and enables the management of the entire business from a centralized system of record, providing a holistic property management experience.
Pricing:
CORE: $1.40 Per Unit/Per Month ($280 Minimum monthly fee, 50 unit minimum)

PLUS: $3 Per Unit/Per Month ($900 Minimum monthly fee)
To evaluate these real estate software packages, please visit the following link.
ResMan
ResMan Property Management is the foremost choice for property management in the multifamily and affordable housing real estate sector. Trusted by agents, owners, operators, and investors, our platform is tailored to meet the evolving demands of your business, all within one intuitive solution.
ResMan, real estate manager software, provides an open and adaptable architecture that empowers you with the freedom to choose from an extensive product suite while streamlining accounting, reporting, and property management functions. Featuring a user-friendly interface and seamless user experience, ResMan simplifies complexities, saving you time and boosting efficiency throughout your operations.
Pricing is shared after talks with sales. It is not available publicly on the website.
DoorLoop
DoorLoop Property Management System is your gateway to fully customizable property management software, offering an all-in-one solution for efficient property management. With DoorLoop, you gain access to an array of essential features while enjoying unlimited training, support, and seamless migration—all at your disposal without the need for credit card information during the risk-free trial.
Key among DoorLoop's offerings and property management solutions is the ability to create tailored reports, store important documents, and effortlessly advertise your properties online. Maintain control and security with role-based access permissions.
For managers, DoorLoop streamlines maintenance requests, allows for easy tracking of work order progress, and even offers the option to create a customizable website for property listings.
What sets DoorLoop apart is its compatibility with an open API and Zapier integration, ensuring seamless connectivity with thousands of apps worldwide.
DoorLoop offers flexible monthly subscription options to suit your needs, and we provide extensive support through various channels, including live chat, FAQs, phone, email, documentation, and video tutorials.
Pricing:
Starter: $24.40 per month for the first two months. Billed yearly.

Pro: $49.5 per month for the first two months. Billed yearly.

Premium: $74.5 per month for the first two months. Billed yearly.
To evaluate these real estate software packages, please visit the following link.
Do you need custom software tailored to your real estate company?
As Mobile Reality we deeply specialize in real estate and proptech software solutions. We provide our Clients with end-to-end real estate and proptech software development services. Don't hesitate to contact us.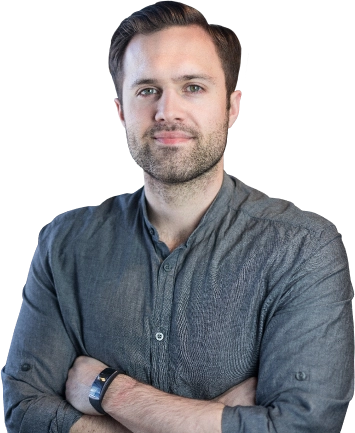 North America
hello@themobilereality.com
European Union
hello@themobilereality.com
Virtual Tour Software
This real estate software is crafted to generate immersive and interactive virtual property tours. The properties that can leverage this solution are homes, apartments, commercial spaces, or even entire neighborhoods. These virtual tours use a combination of photos, videos, and sometimes 3D imaging to provide potential buyers, renters, or investors with a realistic and comprehensive view of a property without the need for physical visits. 
Critical features of virtual tour software
Here are some key features and aspects of Virtual Tour Software:
Immersive Real Estate Experience: Virtual tours aim to replicate the experience of physically walking through a property. Users can navigate through rooms, hallways, and outdoor spaces as if they were there in person.

360-Degree Panoramas: Virtual tour software often uses 360-degree photos or videos to create a seamless and immersive experience. Users can pan, tilt, and zoom to explore the property from various angles.

Interactive Navigation: Users can click on hotspots or icons within the virtual tour to move from one room or area to another space inside the property. This interactive navigation allows them to explore the property at their own pace.

Embedded Media: The real estate agent who creates the tour can incorporate additional media elements, such as embedded videos, floor plans, high-resolution images, and property descriptions. These elements provide context and information about the property.

Customization: The agent or property owner can customize virtual tours by adding branding elements, logos, and personalized content to showcase the property in a unique way.

Compatibility: Virtual tours can be viewed on various devices, including desktop computers, smartphones, and virtual reality (VR) headsets, making them accessible to a wide audience.

Remote Viewing: Virtual tour software enables potential buyers or renters to explore properties remotely, which is especially valuable for long-distance or international clients.

Time and Cost Savings: Virtual tours reduce the need for physical property visits, saving time and money for both real estate agents and clients.

Integration: Some virtual tour software can be integrated with real estate websites, listings, and marketing materials, making it easy to showcase properties online.

Analytics: Many virtual tour platforms provide analytics and data on user engagement and interaction with the virtual tour, helping real estate agent gauge interest and refine their marketing strategies.

3D Tours: Some advanced virtual tour software offers 3D modeling and rendering capabilities, allowing users to experience properties in a fully immersive 3D environment.
Virtual Tour Software is a valuable tool in the real estate industry and, helpful software for real estate agent, property manager, developer, and homeowner to showcase properties more effectively and attract potential buyers or tenants. It offers a convenient and visually engaging way to explore properties, especially in situations where physical visits may not be possible or practical.
Top real estate products for virtual tours
CloudPano
CloudPano Virtual Tour Software is transforming industries worldwide, becoming an indispensable tool for businesses and institutions looking to engage digital audiences effectively. Whether you're in the automotive industry, education sector, or real estate, CloudPano empowers you to captivate your target audience with immersive virtual experiences.
Auto dealerships leverage CloudPano to revolutionize vehicle sales by allowing potential buyers to explore their inventory from the comfort of their own homes. Universities are harnessing its potential as a cutting-edge virtual recruiting tool, providing prospective students with a glimpse of campus life and facilities. Realtors, too, are embracing CloudPano to host virtual open houses, enabling potential buyers to virtually step inside properties and get a feel for the space.
With a remarkable track record, over 24,000 businesses and institutions worldwide have entrusted CloudPano to elevate their brand visibility and engage their audience more effectively.
Pricing:
Pro: $19 per month, billed yearly.

Pro Plus: $33 per month, billed yearly.

Enterprise: $100+ per month, billed yearly.
To evaluate these real estate software packages, please visit the following link.
Matterport
Matterport stands at the forefront of a profound digital revolution reshaping the constructed world. Our pioneering spatial computing platform heralds a transformative era by converting physical buildings into data-driven assets, rendering every space infinitely more valuable and easily accessible. This remarkable technology has transcended geographical boundaries, touching millions of structures across over 150 countries, and has breathed life into immersive Matterport digital twins. These digital twins serve as the linchpin for enhancing every facet of the building lifecycle.
Pricing:
Free: free forever, $0 / 0 per month/year.

Starter: $10.99  /$8.99 per month/year.

Professional: $61 / $50 per month/year.

Business: $300 / $250 per month/year.

Enterprise:  custom, adjusted to Client needs
To evaluate these real estate software packages, please visit the following link.
Kuula
Kuula Virtual Tour Software is your go-to solution for creating stunning 360-degree virtual tours across a wide range of industries, including real estate, architecture, hospitality, construction, and education. This user-friendly and budget-friendly platform empowers professionals and businesses to effortlessly craft immersive virtual experiences that leave lasting impressions on clients, drive lead generation, and boost sales.
Creating captivating virtual tours with Kuula is a breeze. You can easily upload your content, make edits, and share your tours with your audience. The result? Engaging and visually impressive virtual tours that not only showcase your offerings but also elevate your brand's presence in the digital landscape.
Kuula has gained the trust of over 300,000 professionals, artists, and companies worldwide. To date, our users have uploaded a staggering one million images that have collectively garnered over one billion views.
Pricing:
Basic: $0 per month, billed annually.

Pro: $20 per month, billed annually.

Business: $36 per month, billed annually.
To evaluate these real estate software packages, please visit the following link.
Customer Relationship Management (CRM) Systems
CRM software is one of the most saturated business IT markets, recently valued by Gartner at over $20 billion.8 In the real estate industry, CRM is designed to help agents manage relationships with various stakeholders (buyers, sellers, developers, financial institutions, etc.) and optimize the sales cycle from showing to contract. Most systems are built around contact/account management and workflow automation, but some may also include task management features, which can be helpful in house flipping or development projects. 
Buyers will have a choice between: 
Industry-specific CRMs: provide out-of-the-box features for specific real estate tasks (contract management, lockbox tracking, listings management, etc.) 

Multi-purpose CRMs: provide standard features for account, customer, and task management, with the ability to create custom fields and workflows 
There is a clear correlation between effective client relationship management and professional success. A 2012 survey by ActiveRain revealed that real estate agents whose income exceeds $100,000 are 87 percent more likely to use real estate CRM software than agents who make less than $35,000 a year.
Customer Relationship Management (CRM) for real estate companies refers to the strategies, processes, and software tools used to manage and nurture relationships with clients, prospects, and other stakeholders in the real estate industry. CRM systems are crucial for real estate businesses as they help organize and centralize information, streamline communication, and ultimately improve customer satisfaction and business efficiency.
Key features of CRM for real estate
Here are some of the functionalities you can expect to find in a CRM real estate software solution:
Contact Management: A fundamental feature of real estate CRM is contact management. It allows real estate professionals to store and organize client and prospect information, including names, contact details, preferences, transaction history, and communication history.

Lead Management: Real estate CRM helps in tracking and managing leads effectively. It allows agents to capture and categorize leads, assign them to specific agents or teams, and track their progress through the sales funnel.

Property Management Solutions: CRM systems often include property management features, enabling agents to list and manage properties for sale or rent. Property details, photos, and documents can be easily accessed within the CRM.

Communication Tools: CRM software typically integrates with email and communication platforms, making it easy for agents to send emails, schedule appointments, and record interactions with clients and leads. Some CRM systems also offer SMS and marketing automation capabilities.

Task and Calendar Management: Real estate professionals can use CRM tools to schedule tasks, appointments, and follow-ups with clients and leads. Automated reminders ensure that important dates and activities are not overlooked.

Analytics and Reporting: CRM systems provide valuable insights through reporting and analytics features. Real estate companies can track performance metrics, such as lead conversion rates, sales trends, and marketing ROI, to make data-driven decisions.

Marketing Automation: Many real estate CRMs offer marketing automation capabilities. Agents can create and automate marketing campaigns, such as email drip campaigns and social media advertising, to engage leads and clients more effectively.

Document Management: Storing and managing important documents, contracts, and agreements within the CRM system ensures that all relevant information is readily accessible.

Integration: Real estate CRM software often integrates with other tools and services commonly used in the industry, such as MLS (Multiple Listing Service) databases, property listing websites, and financial software.

Mobile Accessibility: Many CRM systems have mobile apps or responsive web interfaces, allowing agents to access client and property information while on the go.

Client Segmentation: Real estate CRM enables agents to segment clients and leads based on various criteria, allowing for targeted marketing and communication strategies.

Customer Support: Some CRM providers offer customer support and training to help real estate companies make the most of their CRM software.
CRM for real estate companies is not only about managing customer relationships but also about improving the efficiency of real estate transactions, increasing sales, and providing a higher level of service to clients. It's a valuable tool for organizing and optimizing real estate operations.
Leading real estate solutions in CRMs space
Chime
Chime is a game-changing lead generation software and Customer Relationship Management (CRM) solution meticulously designed to empower real estate professionals. Addressing the common challenges that agents grapple with on a daily basis, Chime offers a comprehensive suite of tools that revolutionize how agents conduct their business.
With Chime, real estate agents can effortlessly initiate and manage marketing campaigns, gaining a competitive edge in a crowded marketplace. The real estate platform goes beyond basic lead management, offering robust tracking of leads' activities, helping agents stay on top of crucial interactions and communication.
Building and nurturing customer relationships is at the core of Chime's mission. The platform provides an array of features that simplify relationship management, allowing agents to connect with clients on a more personal level.
Pricing:
Core: pricing is shared after talks with sales.

Premier: pricing is shared after talks with sales.

Enterprise: pricing is shared after talks with sales.
To evaluate these real estate software packages, please visit the following link.
Knock CRM
Knock CRM is the solution of choice for multifamily real estate professionals seeking to optimize their operations, boost Net Operating Income (NOI), and seamlessly guide potential renters from initial inquiry to lease agreement.
With Knock CRM, you gain access to a comprehensive toolkit: Scheduling: Knock Now™ empowers prospective renters to effortlessly schedule property tours through various websites and apps.

Attribution: Our platform simplifies marketing by providing source attribution data, automated campaign tools, and a comprehensive marketing toolkit.

Messaging: Streamline your communication with high-quality leads via email, text, voice, and chat—all from a single, user-friendly interface.

Task Management: Improve efficiency with a gamified leasing approach that ensures no prospects are overlooked.

Visitor Experience: Redefine the renter journey by offering a flexible conversion process, simplifying the transition from prospect to long-term resident.

Team Oversight: Gain invaluable insights into leasing team performance through benchmarking and performance trends.
Knock CRM is more than just a platform; it's your strategic partner in the multifamily real estate sector. 
Pricing is shared after talks with sales. It is not available publicly on the website.
REsimpli
REsimpli CRM is the ultimate real estate software designed with real estate investors in mind. This intuitive, all-in-one solution has been meticulously crafted to offer you a seamless experience from the get-go, requiring minimal to no customization. Within minutes, you can have your CRM up and running, revolutionizing the way you do business in the real estate industry.
With REsimpli, your real estate investment business gains access to real-time data that empowers you to close deals with confidence while reducing your worries. It's the ultimate tool to superchar.REsimpli boasts an array of powerful features all within a single platform, including:
Calling: Reach out to leads effortlessly, streamlining your communication and ensuring you never miss an opportunity.

Texting: Connect with prospects through text messaging, providing a convenient and efficient way to engage with potential clients.

List Stacking: Take advantage of the list stacking feature, which helps you identify and target high-potential leads more effectively.

Driving 4 Dollars: Optimize your driving routes to maximize efficiency and minimize expenses while hunting for lucrative real estate opportunities.
REsimpli CRM is your trusted companion in the real estate investment world, offering a straightforward and powerful solution that empowers you to take control of your business.ge your real estate endeavors.
Pricing:
Basic: $99 per month.

Pro: $299 per month.

Enterprise: $749 per month.
To evaluate these real estate software packages, please visit the following link.
Listing Management Software
Listing Management Software for real estate companies is a specialized software solution designed to streamline the process of creating, managing, and promoting property listings. Real estate agents, property managers, and brokers use this software to market and showcase properties to potential buyers or renters efficiently. Listing management software provides a centralized platform for handling property listings across various channels, making it easier to reach a broader audience and ultimately close deals.
Key features of listing management software
Here are the key features and functionalities of Listing Management Software for real estate companies:
Property Listings: The software allows users to create, edit, and manage property listings, including details like property type, price, location, square footage, and features. Users can often add photos, videos, and property descriptions to make listings more appealing.

Multichannel Listing: Listing management software typically supports the distribution of listings to multiple online platforms, such as real estate websites, MLS (Multiple Listing Service) databases, social media, and third-party listing websites. This ensures maximum exposure for the properties.

Real-Time Updates: Users can make real-time updates to property information, ensuring that listings remain accurate and up-to-date across all platforms.

Integration: Many listing management systems integrate with CRM (Customer Relationship Management) software, allowing agents to seamlessly manage client information and property listings in one place. They may also integrate with other real estate tools and services, such as virtual tour software and marketing automation platforms.

Lead Capture: Some listing management software includes lead capture forms on property listings, enabling agents to collect information from interested buyers or renters. These leads can then be integrated into CRM systems for further follow-up.

Analytics and Reporting: The software often provides analytics and reporting features that allow users to track the performance of their listings. Metrics like page views, click-through rates, and lead generation data help agents make data-driven decisions.

Content Management: Users can organize and manage media assets associated with listings, such as photos, videos, floor plans, and virtual tours.

Marketing Tools: Listing management software may offer marketing tools, such as email campaigns and social media integration, to promote listings to a wider audience and engage potential buyers or renters.

Scheduling and Calendar: Some systems include scheduling and calendar features to help agents manage property showings and open houses efficiently.

Geolocation and Mapping: Geolocation features can help users display property locations on maps, making it easier for potential clients to visualize the neighborhood and proximity to amenities.

User Access Controls: Real estate companies can often set user permissions and access controls to ensure that the right team members have the appropriate level of access to property listings and data.
Listing Management Software is a valuable tool for real estate professionals looking to effectively market their properties, reach a larger audience, and streamline their listing management processes. It simplifies the tasks associated with promoting real estate listings and helps agents and brokers stay competitive in the market.
Leading listing management platforms
MRI Software
Discover MRI Property Tree, the pinnacle of cloud-based rental and commercial property management software. This comprehensive solution offers not only robust property management tools but also a powerful real estate listing software, ensuring that all your property management needs are seamlessly met in one convenient package.
MRI Property Tree, real estate software platform, stands as a testament to efficiency and convenience, streamlining your property management tasks with cutting-edge technology. Whether you're managing residential or commercial properties, this all-inclusive software has you covered.
Experience the capabilities of MRI Property Tree firsthand without any commitment. Book a free demo on our website to explore its real estate listing features and discover its extensive range of functionalities. Unleash the power of MRI Property Tree to simplify property management, enhance productivity, and elevate your real estate operations.
Zillow
Zillow Group is revolutionizing the real estate landscape, simplifying the journey to the next chapter of your life. As the United States' most-visited real estate website, and market leader, Zillow and its affiliated brands provide a seamless, on-demand experience for selling, buying, renting, and financing properties. Transparency and end-to-end service are at the core of this transformative platform.
Zillow Home Loans, our affiliate lender, offers a hassle-free way for customers to secure financing and get pre-approved for their next home purchase, further enhancing the ease of the real estate process.
The Zillow Group family encompasses a range of brands, affiliates, and subsidiaries, including Zillow, Zillow Premier Agent, Zillow Home Loans, Zillow Closing Services, Zillow Homes, Inc., Trulia, Out East, StreetEasy, HotPads, and ShowingTime. Each of these entities contributes to a comprehensive and transparent real estate ecosystem that empowers individuals to make informed decisions and embark on their next real estate journey with confidence. Unlock your life's next chapter with Zillow Group.
CREXI
Crexi, as market leader, is the leading platform in commercial real estate (CRE) and is experiencing unparalleled growth within the industry. Our advanced technology and data-driven platform are dedicated to supporting the entire CRE ecosystem and its stakeholders.
From property searches to market intelligence, Crexi's user-friendly platform is tailored to accelerate deal closures for buyers, tenants, and brokers. We've reimagined the CRE process to make it faster and more efficient than ever before.
With a vast user base numbering in the millions and trillions in property value, Crexi is your ultimate solution for achieving success in the world of commercial real estate. Join the ranks of those who trust Crexi to provide the tools and insights needed to thrive in this dynamic industry. Whether you're buying, leasing, or brokering CRE deals, Crexi empowers you to achieve your goals with ease and efficiency. Experience the future of CRE success with Crexi.
HOUST
Houst is a leading property management platform, chosen as a Top Growing Proptech Company in the UK in 2023, that offers comprehensive and hassle-free short-term rental management services for property owners, including a first-class multi-platform listing model.
The HOUST multi-platform real estate listing module offers property owners an efficient way to increase their property's exposure and secure more bookings. By listing your property on multiple booking sites, this module ensures that your property gets maximum visibility, simplifying the process through real-time integrated technology.
With the option to list your property on popular platforms like Airbnb, Booking.com, Expedia, and Vrbo, you can expand your reach to a broader audience without the risk of duplicate bookings. The integrated real-time technology guarantees seamless coordination across these platforms and compiles all your bookings into one convenient interactive calendar, streamlining the multi-platform listing experience.
What sets this module apart is its flexible lettings strategy, which combines both short-term and mid-term listings to optimize your rental income. A dedicated account manager will provide valuable data insights to help you make informed decisions on whether to focus on short-term or mid-term rentals throughout the year.
Managing multiple property listings has never been easier, as you can list multiple properties under a single account and oversee them all from a centralized digital dashboard. This level of control simplifies the management of your rental business, allowing you to efficiently maximize your property's potential.
Real Estate Marketing and Advertising Software
Real Estate Marketing and Advertising Software for real estate companies is a specialized set of digital tools and platforms designed to streamline and enhance the marketing and advertising efforts of real estate professionals, agencies, and companies. These software solutions are tailored to the unique needs and challenges of the real estate industry and aim to help market and promote properties effectively to a wider audience.
Key features of marketing real estate software
A dedicated MA platform, on the other hand, will provide more robust features, including:
Property Listings Management: The software allows users to create, manage, and update property listings with detailed information, high-quality photos, virtual tours, and property descriptions.

Multichannel Advertising: Real estate marketing software often supports the distribution of property listings across multiple online channels, including real estate websites, social media platforms, third-party listing websites, and email marketing campaigns.

Website and Landing Page Creation: Some platforms provide tools for building professional real estate websites and landing pages to showcase properties and capture leads.

Lead Generation and Management: Real estate professionals can use the software to capture and manage leads generated from online inquiries, property inquiries, and other sources. Real estate lead generation, lead nurturing, and follow-up features help convert leads into clients.

Email Marketing: Real estate marketing software often includes email marketing capabilities, enabling users to create and send targeted email campaigns to prospects and clients.

Customer Relationship Management (CRM) Integration: Integration with CRM software allows for seamless management of client and lead data, ensuring that communications and interactions are tracked and organized.

Analytics and Reporting: Users can access analytics and reporting tools to track the performance of marketing campaigns, measure website traffic, and gain insights into the effectiveness of various advertising channels.

Social Media Marketing Tools: The software may offer integration with social media platforms, allowing users to schedule and automate social media posts, share property listings, and engage with potential clients.

Search Engine Optimization (SEO) Tools: Real estate marketing software often includes SEO features to optimize property listings and websites for search engines, improving their visibility in search results.

Pay-Per-Click (PPC) Advertising: Some solutions provide tools to manage PPC advertising campaigns on platforms like Google Ads and Bing Ads to drive targeted traffic to property listings.

Content Management: Users can create and manage content such as blog posts, articles, and property-related content to establish authority and attract visitors to their websites.

Online Advertising Budget Management: The software may offer budget management tools to track and control advertising expenses across various channels.

Review and Reputation Management: Real estate professionals can monitor and manage online reviews and reputation to build trust and credibility with potential clients.
Leading marketing software platforms for real estate
Act-On
Act-On is the leading real estate marketing platform that empowers marketers to connect with their audience at every stage of the customer journey. Our cutting-edge solutions transform customer data into actionable insights, enabling marketers to dream big and create intelligent, high-impact marketing campaigns that drive business growth and increase customer lifetime value.
At Act-On, we prioritize the needs of marketers above all else, allowing them to bring their most ambitious growth strategies to fruition. We harness the power of technology to facilitate genuine, enduring connections between marketers and their customers.
Our mission is clear: Act-On is committed to putting marketers first, enabling them to unlock their boldest growth aspirations. By leveraging the capabilities of our platform, marketers can establish and nurture human connections with their customers that endure for a lifetime. With Act-On, you have the tools and support you need to thrive in the dynamic world of real estate marketing, ensuring your strategies are both effective and efficient, while delivering the fastest time-to-value.
Real Geeks
Real Geeks is a visionary platform born out of an agent's perspective and crafted exclusively for real estate professionals. Their unwavering mission is to simplify the lives of agents, save them valuable time, and bolster their income through the strategic use of technology.
Thousands of agents have already chosen Real Geeks, real estate agent software, to supercharge their real estate businesses. Their comprehensive suite of tools, real estate software solutions, and services is designed to elevate real estate endeavors to new heights.
Here's what sets Real Geeks apart:
IDX Website for Conversion: Real Geeks' purpose-built IDX websites maximize conversion rates, ensuring that your online presence generates results and leads.

Powerful CRM: Their robust CRM system and pro agent solutions allow you to track and understand lead behavior, empowering you to nurture and convert leads effectively.

Marketing Automation: Real Geeks simplifies the follow-up process with cutting-edge marketing tools that automate essential tasks, giving agents more time to focus on what truly matters.

Lead Management: Take advantage of their lead management services to generate fresh opportunities and expand your client base.
Real Geeks is committed to providing the solutions and support agents need to thrive in the competitive real estate market. Their success is tied to yours, and they are dedicated to helping you achieve your goals, increase your income, and simplify your real estate journey.
SharpLaunch 
SharpLaunch is the ultimate solution for top-performing commercial real estate (CRE) teams looking to revolutionize their property marketing efforts. Our platform is designed to optimize time-to-market and amplify Sales & Lease volumes, ensuring that your CRE endeavors are more successful than ever before.
At SharpLaunch, we are the trusted choice of leading CRE firms that rely on us to elevate the marketing of various asset types, including office spaces, retail properties, industrial sites, multifamily residences, and specialty properties.
With SharpLaunch, you gain access to a comprehensive suite of tools and features that streamline the entire marketing lifecycle. Whether you're looking to increase the visibility of available properties or drive more potential tenants and buyers, our platform has you covered.
Discover the countless benefits of the SharpLaunch platform by visiting our website at www.sharplaunch.com. Join the ranks of top-performing CRE teams who have harnessed the power of SharpLaunch to achieve unparalleled success in the dynamic and competitive commercial real estate market.
Property Valuation and Analysis Real Estate Software Tools
Property Valuation and Analysis Real Estate Software Tools are specialized software solutions designed to assist real estate professionals, investors, and appraisers in evaluating and analyzing the value and potential of real estate properties. These tools are essential for making informed decisions about property investments, pricing properties for sale or rent, and conducting detailed financial analyses.
Key real estate software features for property valuation and analysis
Here are key features and functionalities of Property Valuation and Analysis Real Estate Software Tools:
Property Valuation: These tools often include automated property valuation models (AVMs) that provide estimates of a property's current market value based on various factors, including location, property type, size, recent sales data, and comparable property analysis.

Comparative Market Analysis (CMA): Real estate professionals can use CMAs to compare a property's characteristics and features with similar properties in the same area. This helps in setting competitive listing prices.

Financial Modeling: Software tools offer financial modeling capabilities to assess the profitability of real estate investments. Users can input data such as purchase price, financing terms, operating expenses, and rental income to calculate cash flow, return on investment (ROI), and other financial metrics.

Market Trends Analysis: Some tools provide access to historical and current market data and trends, allowing users to make data-driven decisions and predict future property value changes.

Property Data Integration: Many real estate software tools integrate with property databases, MLS systems, and public records to automatically populate property details, such as square footage, lot size, tax history, and transaction history.

Risk Assessment: These tools often include risk assessment features that help users evaluate potential risks associated with a property or investment, such as market volatility, property condition, or financing risks.

Portfolio Management: For investors with multiple properties, these tools enable portfolio management, allowing users to track the performance of their real estate assets collectively and individually.

Property Inspection and Condition Reports: Some tools facilitate property inspection and condition reporting, helping users assess the physical state of properties and estimate repair or renovation costs.

Market Research and Demographics: Access to market research and demographic data can help users understand the local market and the target audience for a property, which is particularly valuable for marketing and investment decisions.

Customized Reports: Users can generate detailed reports and presentations to share with clients, investors, or stakeholders. These reports often include property valuations, financial analyses, and market insights.

Mobile Compatibility: Many software tools have mobile apps or responsive web interfaces, allowing users to conduct property valuations and analyses while on-site or in the field.

Compliance and Regulatory Support: Some tools offer features to ensure compliance with local and regional real estate regulations and standards.
Property Valuation and Analysis Real Estate Software Tools are essential for professionals and investors looking to make well-informed decisions in the complex and dynamic real estate market. They provide the data, analysis, and insights needed to assess the value and potential of real estate properties accurately, whether for buying, selling, renting, or investment purposes.
Leading Property Valuation and Analysis Software Platforms
PriceHubble
PriceHubble is a pioneering PropTech company with a mission to revolutionize the real estate market's transparency and understanding through data-driven insights. Their innovative approach involves aggregating and deeply analyzing data from a diverse range of sources, utilizing cutting-edge big data analytics and advanced machine learning techniques to provide reliable valuations and predictive analytics for the real estate sector.
Operating globally, PriceHubble has garnered support from world-class investors. They thrive in a startup environment characterized by minimal bureaucracy, giving their team high autonomy and a strong focus on delivering tangible results.
PriceHubble currently operates in 10 countries, including Switzerland, France, Germany, Austria, Japan, Netherlands, Belgium, Czech Republic, Slovakia, and the United Kingdom. With a dedicated team of over 200 professionals worldwide, PriceHubble is committed to reshaping the real estate landscape through innovative data-driven solutions. Trust PriceHubble to provide the insights and tools necessary to navigate and excel in the dynamic and evolving real estate market.
PropertyRadar
PropertyRadar is a hyperlocal lead generation platform utilized by a wide spectrum of real estate professionals and property-centric businesses. Since its establishment in 2007, PropertyRadar has been at the forefront, providing intelligent tools for data-driven marketing, sales, and research. The platform offers mobile applications that deliver unique solutions in the field, ensuring professionals have access to critical insights when and where they need them.
With seamless integration capabilities, PropertyRadar allows users to connect with over 5,000 apps and services, facilitating the easy retrieval of essential data and enabling the automation of outreach, task management, and workflow optimization.
PropertyRadar operates nationwide, providing access to data on more than 150 million properties. Its user base includes real estate investors, residential Realtors®, mortgage brokers, professionals in home and property services, as well as those in professional services, media, and analysis. PropertyRadar is the essential tool that empowers professionals to identify valuable opportunities within the realm of enhanced public-records data.
Are you looking for software provider for your proptech & real estate business?
As Mobile Reality we deeply specialize in real estate and proptech software solutions. We provide our Clients with end-to-end real estate and proptech software development services. Don't hesitate to contact us.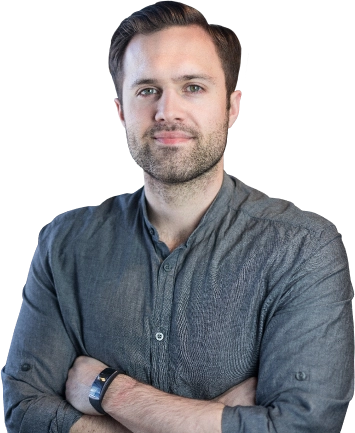 North America
hello@themobilereality.com
European Union
hello@themobilereality.com
Property Inspection and Maintenance Software
Property Inspection and Maintenance Software for real estate companies is a specialized type of software designed to streamline and enhance the process of inspecting, maintaining, and managing real estate properties. These software tools are particularly valuable for property managers, landlords, real estate agents, and maintenance personnel, as they help ensure that properties are well-maintained, safe, and compliant with regulations.
Key features of property inspection and maintenance software
Here are the key features and functionalities of Property Inspection and Maintenance Software: Inspection Checklists: The software provides customizable inspection checklists that users can use to perform routine property inspections. These checklists may cover areas like electrical systems, plumbing, HVAC, safety features, and general maintenance.

Mobile Accessibility: Many property inspection software solutions offer mobile apps that allow inspectors to conduct inspections in the field using smartphones or tablets. This enables real-time data collection and faster reporting.

Photo and Video Capture: Users can capture photos and videos during inspections to document property conditions, identify issues, and provide visual evidence for maintenance or repair needs.

Compliance Tracking: The software helps users track compliance with local building codes, safety regulations, and maintenance requirements. It can send reminders and notifications for scheduled inspections and compliance deadlines.

Work Order Management: Property maintenance software often includes work order management capabilities. Users can create and assign work orders for repairs, upgrades, or maintenance tasks to maintenance personnel or contractors.

Inventory Management: Some solutions include inventory management features, allowing users to keep track of spare parts, supplies, and equipment needed for property maintenance.

Task Scheduling: Users can schedule routine maintenance tasks, such as landscaping, pest control, or HVAC servicing, to ensure that properties are well-maintained year-round.

Tenant Communication: Property managers can use the software to communicate with tenants about upcoming inspections, maintenance work, and repair requests, fostering better tenant relations.

Reporting and Documentation: Property inspection software generates detailed reports summarizing inspection findings, maintenance work performed, and repair histories. These reports can be shared with property owners, stakeholders, or regulatory authorities.

Integration: Many property inspection and maintenance software solutions can integrate with property management software, accounting software, and other systems to ensure seamless data flow and coordination of tasks.

Alerts and Notifications: The software can send alerts and notifications to property managers and maintenance teams for urgent issues, maintenance reminders, and inspection deadlines.

Historical Data: Users can access historical inspection and maintenance data, allowing them to track property condition trends over time and make informed decisions about property upgrades or renovations.
Top picks in Inspection and Maintenance Software
SnapInspect
SnapInspect is a leading provider of property inspection automation solutions, serving a diverse clientele across multiple industries worldwide. Their expertise extends to the property management sector, vacation rentals, cleaning services, commercial enterprises, engineering firms, government agencies, and more.
SnapInspect offers versatile mobile apps compatible with iOS and Android platforms, complemented by a scalable web-based management portal. This flexibility accommodates businesses of all sizes, from small enterprises to multinational corporations. SnapInspect takes pride in delivering comprehensive, professional, and user-friendly inspection reports.
The platform is accessible across various devices, including iPhone, iPad, Android devices, as well as PC and Mac systems through modern web browsers. SnapInspect boasts a diverse client base, ranging from individual professionals to large enterprise property management firms. To explore SnapInspect's capabilities and kickstart a FREE TRIAL. Experience the efficiency and convenience of cloud-based inspection software and apps with SnapInspect.
Property Inspect 
Property Inspect offers a comprehensive Property Inspection and Operations Software designed to streamline property management, facility management, inspections, and compliance tasks. Their user-friendly inspection app allows users to create unlimited digital forms for capturing property conditions, maintenance issues, and photos directly from mobile devices or tablets.
With Property Inspect, users can effortlessly produce a variety of professional reports, including home inspection reports, sale or appraisal reports, building audits, risk assessments, and more. Their award-winning inspection software ensures the accuracy and quality of each report.
Property Inspect provides a personalized platform tailored to the needs of property and facility managers, offering efficient tools for managing properties, conducting inspections, and ensuring compliance.
Whether you're a property manager, facility manager, or involved in compliance assessments, Property Inspect empowers you to streamline operations and enhance your property-related processes with professionalism and ease. Experience the convenience and efficiency of Property Inspect's user-friendly software for all your property management and inspection needs.
UpKeep
UpKeep offers a streamlined property maintenance software solution that eliminates the hassles of paperwork, making work order scheduling effortless for everyone involved.
With UpKeep's beautifully designed platform, property managers gain complete visibility into work orders, easily approving them from any smartphone or tablet. The system provides a comprehensive list of completed work orders and ongoing tasks for efficient tracking.
Maintenance requests are centralized in a user-friendly hub, allowing anyone to submit work requests via mobile devices, desktops, or email. Requesters can communicate comments to technicians, ensuring everyone remains on the same page.
UpKeep Analytics enables the creation of stunning reports and data visualizations, offering insights into asset health, costs, and labor hours over time. These reports can be easily shared across the organization to communicate progress effectively.
The software also facilitates the reduction of equipment downtime through recurring work orders, enabling preventive checks and inspections on critical equipment according to routine or event-based schedules. This ensures compliance with OSHA audits and the highest safety standards.
Moreover, UpKeep ensures accuracy by providing clear, process-driven checklists on work orders, allowing technicians to log meter readings, cycle counts, and more. To simplify tracking, UpKeep offers a branded maintenance request portal, enabling tenants and cleaners to submit maintenance requests through a custom portal on your site, complete with status updates for easy monitoring.
HappyCo
HappyCo is a leading provider of real estate Inspection and Maintenance Software, offering a comprehensive suite of software and services tailored to support property management companies (PMCs) throughout the entire portfolio lifecycle. Their mission is to elevate property performance to new heights.
HappyCo's multifamily solutions are designed to streamline real-time property operations, benefiting property owners, property management firms, and onsite teams. Their product portfolio encompasses three distinct lines:
Happy Asset: This line provides asset management solutions that facilitate the evaluation and efficient closure of property deals.

Happy Property: Onsite management solutions empower onsite teams, optimizing day-to-day operations for improved performance.

Happy Force: Remote maintenance solutions enable PMCs to retain skilled staff and ensure resident satisfaction.
With an extensive database that includes in-unit data for over 3.5 million rental homes, HappyCo is well-equipped to cater to the unique requirements of the real estate industry. Founded in 2011 in Adelaide, Australia, HappyCo is a privately held company with a remote workforce spanning the United States, Canada, and Australia. Their commitment is to enhance property management operations and enable property performance to reach its full potential.
Conclusion
In conclusion, as we step into 2023, the real estate industry continues to undergo a significant transformation driven by technology. The software solutions available for real estate professionals have never been more advanced or diverse, offering an array of tools to streamline operations, enhance marketing efforts, and drive growth.
From Property Management Software that simplifies the complexities of property administration to Virtual Tour Software that provides immersive property experiences, the choices are abundant. Real estate companies can leverage Customer Relationship Management (CRM) tools to build lasting client relationships and Listing Management Software to efficiently manage property listings across various platforms.
Property Valuation and Analysis Software equips professionals with the data-driven insights needed for informed decision-making, while Property Inspection and Maintenance Software ensures properties are well-maintained and issues are promptly addressed.
Marketing and Advertising Software in the real estate sector enables effective promotion and reaching wider audiences. The future of real estate marketing is embracing technology, from virtual tours to data-driven marketing automation.
In a world where data reigns supreme, having the right software tools can be the difference between success and stagnation in the real estate industry. As technology continues to evolve, staying informed about the latest advancements in real estate software is essential for professionals looking to thrive in this dynamic market. In 2023, these software solutions are your key to unlocking new opportunities and achieving greater success in the ever-changing real estate landscape.
Did you like the article?

Find out how we can help you.
Matt Sadowski
CEO of Mobile Reality