Business

Next Generation Property Management Solutions
Matt Sadowski
CEO @ Head of Sales & Marketing
Table of contents
Share the article
Introduction
Next generation technologies are rapidly disrupting traditional property management models and shaping the future of real estate technology trends. From artificial intelligence to internet-connected devices, innovative solutions optimize processes, enhance tenant experience, and future-proofing portfolios. As new property management startups proliferate and venture capital flows into the space, the adoption of next-gen solutions is accelerating. Industry leaders are integrating new technology solutions into their portfolios, while new developments are designed specifically for smart capabilities. Those who fail to embrace technological transformation risk inefficiency, dissatisfied tenants, and eventually irrelevance. 
Next generation property management solution allows managers to reduce costs, boost profits, and exceed tenant expectations. However, implementing next-gen solutions requires careful change management and cybersecurity considerations. With an informed strategy, the real estate technology industry and real estate technology solutions can fully leverage innovations real estate to drive productivity and tackle evolving tenant needs.
The Next Generation of Property Management
A host of innovations displaces antiquated, manual technology real estate processes. Next-generation platforms and capabilities include
Automated Platforms
Consolidated next generation property management platforms are emerging, integrating previously siloed functions. Features like accounting, maintenance dispatching, communication and payments can now be handled on a single intuitive portal. Workflow automation helps resolve tenant requests rapidly.
Remote & Virtual Management
Property managers can oversee portfolios and communicate with tenants from anywhere with remote connectivity and virtual tour technologies. Virtual leasing offices and self-guided rental tours are becoming more commonplace.
Mobile Apps & 24/7 Access
Rather than relying on phone calls or office visits, tenants now access information and place requests through property management mobile apps. Maintenance issues, rent payments, and more can be handled instantly.
AI Chatbots
Artificial intelligence allows tenants' routine queries to be addressed by automated chat agents. Smart chatbots deliver 24/7 self-service and instant answers without human input.
Smart Home Technology
Connected thermostats, locks, lights, and sensors transform apartments into responsive, tech-enabled living spaces and family of home builders.
Driving Innovation in Real Estate
Several key factors fuel innovation in next generation property management technology and drive rapid real estate industry change:
Property Management Startups
Hundreds of nimble new startups are building solutions that fill gaps in the market. Drawn by property management's technology lag, entrepreneurs target real estate processes.
AI & Emerging Tech Adoption
Mature artificial intelligence now powers solutions like chatbots, predictive analytics and process automation that benefit property management. Meanwhile, technologies like IoT, blockchain and augmented reality are gaining traction.
Venture Capital Investment
Funding for next generation property management tech startups reached $9 billion globally in 2019. This influx of investment has facilitated rapid product development and delivery.
Industry Leader Integration
Major real estate agents like Blackstone and JLL have established partnerships to integrate emerging property management technology internally. This influences wider integration.
Are you looking for software provider for your proptech & real estate business?
As Mobile Reality we deeply specialize in real estate and proptech software solutions. We provide our Clients with end-to-end real estate and proptech software development services. Don't hesitate to contact us.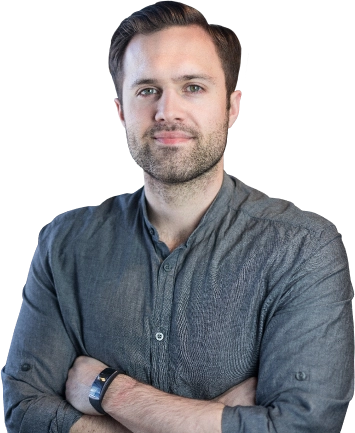 North America
hello@themobilereality.com
European Union
hello@themobilereality.com
Next Generation Homes and Buildings
The residential and commercial real estate infrastructure is evolving to leverage innovation real estate fully:
IoT-Enabled New Developments
Forward-thinking developers are engineering new property projects to integrate smart technologies seamlessly. Built-in sensors, wireless connectivity, and automation make capabilities seamless.
Retrofitting Existing Properties
Some landlords retrofit internet-of-things infrastructure within older portfolios. This enables the deployment of tech-like smart thermostats and remote-controlled amenities.
Rise of Smart Apartments
For renters seeking connectivity, smart apartment buildings provide app-based access, smart locks, and in-unit techs like lighting and temperature controls.
Smart Multifamily Housing
Multifamily residential buildings are upgrading with options like electronic access control, leak monitoring, high-speed WiFi, and automated notifications.
Flexible, Tech-Enabled Spaces 
New shared office spaces place a premium on technology perks like video conferencing rooms, robust internet, and integrated remote capabilities.
Benefits of Embracing Property Management Technology
Integrating new management solutions provides quantifiable benefits for property managers:
Improved Efficiency
Automating repetitive tasks eliminates wasted time, while centralized platforms enhance productivity. Response times for tenant requests can be cut dramatically.
Reduced Costs
Streamlining maintenance dispatching and relying on chatbots rather than staff for simple queries cuts operational costs significantly. Optimized workflows also reduce overhead long-term.
Maximized Profits
New technology enables additional value-added services while minimizing expenses. Tools like utilization analytics identify cost-saving opportunities, driving revenue growth and net operating income.
Enhanced Tenant Satisfaction:
Today's renters expect tech-enabled convenience, from smart services to instant issue resolution. Meeting those expectations improves retention and attracts tech-savvy tenants.
New Revenue Streams:
Property managers and real estate professionals can monetize data insights or provide premium smart home upgrades. Some even leverage platforms to sell on-demand services to tenants.
Future-Proofing Assets
Integrating next-gen innovations keeps portfolios competitive. Owners avoid losing ground or facing obsolescence down the road.
Considerations for Implementation
While the benefits of next gen property management technology are compelling, effectively integrating these next-generation solutions into real estate software requires careful forethought and planning. A holistic change management approach is critical for ensuring a smooth transition that maximizes return on investment. Thorough training and communication with staff are essential, as technology implementations substantially alter day-to-day workflows and processes. Highlighting the efficiency gains and ease of use of new tools can aid adoption. 
Cybersecurity also becomes paramount as digitization introduces new risks of data breaches or system outages. New platforms must have rigorous security protocols and encryption to safeguard tenant information. Legacy software integration is another key consideration, as new tools ideally should interface with existing maintenance dispatch programs, financial systems and databases via APIs to prevent disruptions.
For properties lacking smart infrastructure, significant upgrades to wiring, wireless connectivity and in-unit access may be prerequisites to deploying internet-of-things capabilities. The costs of purchasing software, hardware and tech should be analyzed thoroughly, weighing benefits versus upfront capital expenditures and ongoing operational expenses. Additional investments in employee training and staffing resources may also be required to optimize the utilization of new technology.
A detailed cost-benefit analysis and budget is highly recommended before rolling out any major next-gen platform. With prudent planning, stakeholder preparation and phased implementation, property managers can smoothly transition to transformative new systems that reduce frictions, boost ROI, and enhance how real estate tech trends are operated and optimized. But without meticulous consideration of the people, processes and infrastructure impacted by technology, adoption risks are derailed by a lack of buy-in, cost overruns or compatibility issues that defeat the purpose. The key is developing a holistic roadmap accounting for all facets of implementation.
With leadership commitment, extensive training to drive staff adoption, tested integrations with legacy systems, adequate upgrades to building infrastructure, and selective deployment that provides ROI visibility, property trends management firms can reap immense rewards from next-gen solutions while avoiding the pitfalls of disruptive technological change. The future competitiveness of the real estate market hinges on adaptation. Preparing thoroughly and embracing innovations with eyes wide open is imperative.
Do you need custom software tailored to your real estate company?
As Mobile Reality we deeply specialize in real estate and proptech software solutions. We provide our Clients with end-to-end real estate and proptech software development services. Don't hesitate to contact us.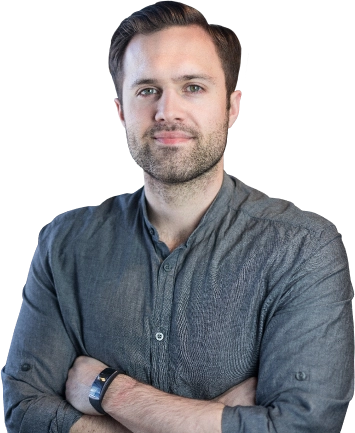 North America
hello@themobilereality.com
European Union
hello@themobilereality.com
The Future of Property Management
The future of property management will be defined by expanding integrations of smart infrastructure, the further automation of tasks through artificial intelligence, the rise of flexible leasing models, and the predictive power of data analytics. As smart cities grow and networked technologies proliferate, the ecosystems surrounding buildings will become increasingly interconnected. This will allow for seamless management and functionality between properties, utilities, transportation networks and community infrastructure. Within properties, advanced algorithms will gradually take over routing, repetitive tasks currently handled manually by staff, from accounting workflows to tenant communications and beyond. Although oversight and quality control will still rest with humans, most day-to-day operations will shift to optimized, predictive algorithms capable of learning and adapting.
Leasing terms will also become more flexible, with traditional year-long office and residential leases declining as on-demand access to spaces and amenities grows. The shift toward "space-as-a-service" will allow tenants to customize packages and pay only for the exact period and features used. Property managers will leverage data mining and predictive analytics based on connected sensor technology to forecast maintenance needs, identify efficiency opportunities, and provide value-added services.
As processes digitize, antiquated paper record-keeping and in-person methods not transitioned to digital will be eliminated. While human expertise will remain essential in tenant relations and relationship management, technology will grant property managers vastly enhanced asset visibility and control. Those who embrace interconnected, AI-powered tools and data-driven decision-making will flourish. However, late adopters risk inefficiencies, operating blind spots, and competitive disadvantages as innovative solutions set new industry standards.
The future is undeniably one of automation, seamless integration, flexibility, further tech developments, and tech-enabled customization. Next generation property management firms can shape tomorrow's built environment by recognizing and leveraging technology's immense potential. Those who will reap the rewards as market leaders.
Conclusion 
New property management technology represents a disruptive shift in real estate innovations. Adoption is accelerating as leaders integrate innovations and new developments are designed for smart capabilities. Embracing new solutions is imperative for reducing costs, boosting competitiveness and exceeding tenant expectations long-term. With an eye toward the future, the industry can leverage technology to leave outdated legacy processes behind. Tomorrow's property managers will operate in a world of automation, virtualization, and interconnected smart buildings, armed with the tools to maximize productivity and tenant satisfaction.
Did you like the article?

Find out how we can help you.
Matt Sadowski
CEO of Mobile Reality