Business

Top 10 fast-growing proptech companies in the US in 2023
Stanislav Naborshchikov
Solutions Specialist
Matt Sadowski
CEO & Head of Sales & Marketing
Table of contents
Share the article
Introduction 
The real estate technology industry, also known as proptech, has experienced significant growth and transformation in recent years. It has revolutionized the traditional real estate landscape through the introduction of innovative technology and solutions. In this article, we will explore the top 10 fast-growing proptech startups in the US in 2023. These startups have made remarkable strides in reshaping the industry and have become influential players in the market.
With a focus on property management and catering to the needs of property owners, these startups have developed cutting-edge tools and platforms that streamline operations and enhance the overall experience for both property managers and owners. Their impact extends beyond North America, as their solutions are gaining traction globally.
These proptech startups have garnered substantial funding, which has fueled their growth and expansion. We will delve into their success stories, highlighting their total funding and the significant milestones they have achieved. As the proptech industry continues to thrive, these startups are at the forefront of innovation, driving the evolution of the real estate market with their transformative technology and solutions. 
Proptech company explanation
In this article, we explore the concept of property technology, commonly known as proptech, and its application within the real estate industry. Proptech encompasses a wide range of areas within the market, including property management, buying, selling, leasing, and construction. Through the use of advanced technologies such as AI, machine learning, big data analytics, and blockchain, proptech companies have developed innovative solutions that streamline processes, improve efficiency, and enhance user experiences in the real estate sector.
These proptech solutions are offered through various platforms, with numerous companies emerging as key players in the industry. From Las Vegas to Fort Worth, these platforms have gained traction in both local and international markets, providing transformative technology solutions to tenants, property owners, and real estate professionals.
Real estate landscape in the US in 2023
The US real estate market in 2023 is characterized by a combination of factors, including increased demand for housing, the influence of remote work, urbanization trends, and a focus on sustainability. The proptech industry is playing a vital role in meeting these challenges, bringing innovative solutions to the forefront. From AI-powered tools that optimize property management to platforms that simplify the homebuying process, proptech companies are transforming the way real estate transactions are conducted in the US.
Source: PWC Emerging Trends in Real Estate 2023 report
In their newest report PWC states that the real estate industry is undergoing a mix of normalization and permanent shifts due to the impact of the COVID-19 pandemic. Certain aspects are returning to their pre-pandemic patterns, while others have embraced a "new normal" in how and where properties are utilized. 
This year's Emerging Trends report emphasizes the prominence of "magnet" markets, primarily located in warmer Sun Belt regions. These markets dominate the "Markets to Watch" rankings, while the number of cold-weather climates in the Northeast and Midwest has declined in ranking. 
Most of the highly ranked real estate markets in this year's survey are found in rapidly growing southern and western regions, moving away from the coastal areas. Nashville retains its position as the top-rated metro area, with the Dallas/Fort Worth area jumping five spots to secure the second rank. The Atlanta metro area also saw significant improvement, climbing to the third spot from last year's eighth position. Factors such as quality of life and affordability strongly influence people's choices of where to live. 
Some markets received lower scores this year due to insufficient infrastructure for their population size and growth. While Raleigh, Phoenix, and Charlotte experienced a slight decline in rankings, they still remain in the top 10. Seattle dropped out of the top 10 list due to slower coastal growth, while Miami climbed up to secure the seventh ranking. 
Overall, the real estate landscape is experiencing both expected trends and lasting shifts, with magnet markets in warm regions leading the way and factors like quality of life and infrastructure playing a crucial role in market rankings.
Also, RlanRadar states that in 2023 the PropTech industry in the US:
...is evolving at an exponential pace with multiple technologies coming together to change the way we manage real estate. Over the last few years, there has been a phenomenal increase in funding in the PropTech space.
Selection rules for our top 10 fast-growing list of proptech companies 
To curate our list of the top 10 fast-growing proptech companies in the US in 2023, we carefully considered the following criteria: 
Growth in headcount: We focused on companies that demonstrated significant growth in their workforce, with a headcount increase of over 20% in the past year. This criterion indicates the company's expansion and ability to attract and retain talent. 

Company size: We specifically looked for companies that fall within the range of 25 to 200 employees onboard. This criterion ensured that we included companies that have achieved notable growth but are still in a growth phase themselves. 

US-based team and leadership: We gave preference to companies with a significant portion of their team and leadership based in the United States. This criterion emphasizes the companies' local presence and their contribution to the US proptech ecosystem. 

Expertise and experience: Our selection process involved leveraging our experience and knowledge in the proptech and real estate market. We considered companies that showcased unique and innovative approaches to solving industry challenges, distinguishing them from their competitors.
Based on these criteria, we have compiled our list of the top 10 fast-growing proptech companies in the US in 2023.
The Unique Selection of Proptech Companies
1. Snappt
1-Year Growth: 140%

Year Founded: 2014

Location: Los Angeles, CA, United States
Snappt Inc stands as the leading proptech company and unrivaled leader in the fight against fraud, earning the top position for unparalleled reliability and precision. With an exceptional track record, they have secured their place as the number one choice in the industry.
Their success is anchored in an unmatched accuracy rate – an astounding 99.8% of edited documents are caught by their system. This remarkable achievement sets them apart from competitors, showcasing their commitment to providing a truly effective solution for fraud detection.
Snappt's dedication to compliance and fairness is evident through their adherence to FCRA and Fair Housing standards. Their independent applicant-agnostic approach ensures a discrimination-free assessment, mitigating any concerns related to Fair Housing or discrimination issues. Additionally, their SOC2 certification reflects their impeccable handling of customer data, establishing them as trustworthy custodians of sensitive information.
Their excellence has been recognized and endorsed by the industry's best. An impressive 8 out of the top 10 property management firms not only use but also recommend Snappt's solution. This resounding endorsement cements their position as the go-to company for document fraud detection, making them the undisputed leader in the field.
Snappt's solution is designed for simplicity and effectiveness. A staggering 99.7% of applicants provide correct documentation, underlining the solution's efficacy and its indiscriminate nature. This powerful statistic underscores both the functionality and accessibility of Snappt's approach.
2. Radix 
1-Year Growth: 65% 

Year Founded: 2015 

Location: Scottsdale, Arizona, United States
Radix, a top proptech company, emerges as the solution to streamline multifamily analytics, simplifying the complex landscape of data-driven insights. Their expertise lies in crafting data-driven solutions that empower businesses with actionable information.
The core challenge of managing market surveys is deftly addressed by Radix. Recognizing that conventional methods are labor-intensive and hinder productivity, Radix steps in to revolutionize the process. By converting data collection and organization into an effortless task, they free up valuable time that can now be dedicated to in-depth analysis and strategic decision-making.
The essence of Radix's approach is transparency, underpinned by a shared ecosystem that generates real-time data. This ecosystem empowers users to select specific comparable properties, enabling precise benchmarking. With insights and opportunities highlighted at the most granular level, businesses gain a competitive edge by swiftly harnessing submarket trends.
Accuracy and timeliness define Radix's impact. Functioning within a cloud-based platform, the uniformity of apartment market data is assured. This fosters consistency across onsite, corporate, and ownership teams, who can access the same reliable data at any moment. This seamless access empowers them to make strategic interventions that drive property performance enhancements.
At Radix, the environment is dynamic and energized, marked by a rapid pace of growth and evolution. Their ethos thrives on the twin pillars of curiosity and passion, enabling them to stay at the forefront of innovation. As they continue to expand their influence, Radix stands as a beacon of innovation, revolutionizing the way multifamily analytics are approached and executed.
3. PURE Property Management
1-Year Growth: 54%

Year Founded: 2008

Location: Los Gatos, CA, United States
PURE Property Management, the proptech company, emerges as a forward-thinking, tech-enabled property management powerhouse, seamlessly blending over 2,000 years of collective industry expertise with cutting-edge technology to revolutionize the rental experience for both residents and investors.
At its core, PURE Property Management signifies the convergence of property management and technology. With a resolute vision to simplify and elevate the rental process, they leverage innovative technology to create seamless and gratifying experiences for all stakeholders.
The company's prowess lies in its ability to weave user experience into the fabric of the experience economy. With a seasoned team of industry leaders boasting a staggering 2,000 years of combined experience, PURE Property Management stands as a beacon of excellence. Their unwavering focus is on crafting experiences that resonate deeply with residents and investors alike.
In recognizing the power of relationships, PURE Property Management strategically invests in technology. Their goal is to not only nurture these relationships but also to extend and enrich them by capitalizing on the efficiency and capabilities that smart technology brings to the table.
Simplicity is their hallmark. At PURE Property Management, they ardently believe that complexity is the adversary. In its stead, they advocate for clean, streamlined, technology-driven solutions that promise exceptional value and experiences. This commitment reflects in their offerings, ensuring that clients and residents enjoy the benefits of a tech-driven, hassle-free journey.
4. Home365 
1-Year Growth: 42%

Year Founded: 2017

Location: San Jose, California, United States
Home365 is a proptech company that emerges as a transformative force in the real estate landscape, catering to both real estate investors seeking reliable income and tenants yearning for hassle-free comfort. With a holistic approach that melds local expertise, personalized attention, and cutting-edge technology, Home365 redefines the dynamics of property investment, management, and renting.
Firmly committed to simplifying life for all stakeholders, Home365 seamlessly marries time-tested local insights with innovative technology. Their prowess lies in identifying nationwide real estate investments of unparalleled value and meticulously assessing potential risks, ensuring sound underwriting decisions that pave the way for a secure future.
However, the heart of Home365's success doesn't solely rest on technology. It's the people who power it. The passionate team at Home365 takes your aspirations, dreams, and beliefs to heart, crafting an investment and renting experience that is personal, empathetic, and tailored to individual needs.
True to its roots, Home365 retains a local perspective that permeates its every action. They embrace technology not as a substitute for human connection but as an enabler for their team to guide individuals toward their aspirations.
5. Curbio 
1-Year Growth: 34%

Year Founded: 2010

Location: Potomac, Maryland, United States
Curbio stands as the preeminent pay-at-closing home improvement solution in the United States, meticulously designed to cater to home sellers seeking swiftness and maximized returns. With a pioneering white-glove service model, Curbio, a top proptech company empowers sellers to elevate their homes promptly, deferring payment until the sale is completed.
Diverging from conventional contractors, Curbio distinguishes itself through a profit-oriented approach to updates, an accelerated path to market, and an unwavering commitment to a superlative customer experience. These cornerstones have culminated in a remarkable 28% average surge in sale prices and a remarkable 50% reduction in project timelines.
Curbio's proposition is entirely comprehensive—a turnkey solution that encompasses every facet, from sourcing materials to project management and communication. They seamlessly shoulder the role of a licensed and insured general contractor across all projects, streamlining the process and alleviating stress for sellers.
By rendering home improvement accessible and anxiety-free, Curbio catalyzes the growth of every real estate agent and contractor while also empowering sellers to unlock the true value harbored within their homes.
Whether it's a minor revitalization or a complete transformation, Curbio assures that every listing is rapidly prepared for the market and ultimately secures top dollar upon sale. Their trailblazing approach makes them a sought-after partner for sellers, real estate professionals, and contractors alike, fundamentally reshaping the dynamics of the real estate landscape.
Are you looking for software provider for your proptech & real estate business?
As Mobile Reality we deeply specialize in real estate and proptech software solutions. We provide our Clients with end-to-end real estate and proptech software development services. Don't hesitate to contact us.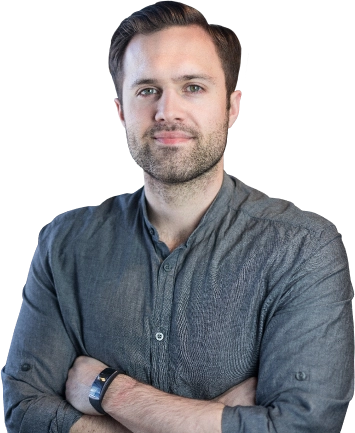 North America
hello@themobilereality.com
European Union
hello@themobilereality.com
6. Radius
1-Year Growth: 30%

Year Founded: 2016 

Location: San Francisco, California, United States 
Radius, emerges as a swiftly expanding force within the realms of real estate, mortgage, and technology, seamlessly interweaving the spheres of social interactions, client engagement, cutting-edge technology, financing, and real estate expertise. A dynamic and diverse collective, Radius is united by a singular purpose: to infuse the real estate journey with an enriched human experience.
Pioneering a new era, Radius ascends as the eminent tech-propelled brokerage firm, catering to real estate professionals driven to amplify their brand presence and bolster their financial horizons. Beyond the conventional paradigms, Radius extends an array of networking avenues, unparalleled branding and marketing resources, and top-tier white-glove services tailored for both buyers and sellers. This comprehensive empowerment equips real estate professionals to expand their enterprises while simultaneously economizing on both time and resources.
At the heart of Radius lies a potent commitment to redefine the landscape of real estate, seamlessly merging the power of technological innovation with the personal touch that enriches human interactions. In an industry known for its intricacies, Radius simplifies and enhances the journey for real estate professionals, buyers, and sellers alike.
Their ascendancy marks the transformation of the real estate arena, cultivating a harmonious blend of technology-driven solutions and personalized services. In an era of rapid change, Radius stands as a beacon of progress, revolutionizing the way real estate professionals engage, interact, and thrive in a dynamic marketplace.
7. Upflex
1-Year Growth: 29%

Year Founded: 2018

Location: New York, United States
Upflex emerges as a robust and comprehensive platform, seamlessly converging workspace booking, management, and invaluable insights. Designed to empower businesses and their workforce with the ability to utilize precisely what they require, while remaining adaptable to evolving needs, Upflex presents itself as a transformative solution in the realm of workspace management.
Tailored for progressive enterprises seeking a unified suite of cutting-edge tools to govern their workspace, Upflex unfolds an innovative paradigm. Through this platform, enterprises can furnish their teams with on-demand access to a vast global network encompassing over 6,000 premium workspaces, all seamlessly managed under a single account. The provision of data-rich, actionable insights aids in shaping superior real estate decisions, thereby fostering intelligent growth. The instrumental role played by Upflex in molding the hybrid workplace strategy can be experienced firsthand at upflex.com.
For employees, Upflex extends an intuitive and secure app, facilitating workspace booking and usage tracking across an array of locations. This technology spans the globe, delivering on-demand access to top-notch desks and meeting spaces across 80+ countries, inclusive of a company's proprietary spaces. Bolstered by accreditation and quality assurance, Upflex connects users with renowned workspaces from over 700 top brands, including the added advantage of exclusive third-party access to WeWork.
The "Safe Spaces™" emblem signifies an unwavering commitment to health and safety protocols, ensuring a secure environment for teams. For management, Upflex presents an ensemble of workspace management technologies, streamlining the efficiency, security, and sustainability of distributed operations. Convenience and efficiency are underpinned, consolidating all necessary spaces and resources through a single vendor and a cohesive monthly invoice.
Data and insights emerge as transformative tools, steering real estate strategy through real-time usage data and trends. This customizability and control extends to easy budget tracking, eliminating underutilized expenditures, and affording comprehensive management across company, team, and individual levels. Upflex is thus not just a platform, but an enabler of enhanced workspace dynamics and smarter resource allocation.
8. Pereview Software
1-Year Growth: 28%

Year Founded: 2009

Location: Dallas, Texas, United States
Pereview Software, a top proptech company, has rapidly emerged as a leading provider of asset management software and portfolio analytics, catering to the global real estate industry. Distinguished by its rapid growth and innovative offerings, Pereview has secured its position as a preferred choice for LPs, GPs, Institutional Investors, Owners, and Managers within the industry. This ascent to prominence is attributed to its strategic agnosticism to Operating Platforms (OP) and its resolute commitment to catering to the diverse needs of real estate professionals.
What sets Pereview apart is its origin within the industry itself – it's a creation by real estate professionals, for real estate professionals. This intrinsic understanding of the industry's dynamics positions Pereview as a platform that truly comprehends and addresses the intricate requirements of its users.
Pereview's value proposition lies in its ability to consolidate, integrate, and interpret disparate data sources – both internal and external – within a singular, all-encompassing platform. This distinctive approach ushers in actionable insights spanning every phase of the investment lifecycle. From driving Net Operating Income (NOI) optimization to dismantling operational silos and enabling more informed, precise decisions rooted in meticulously governed and accurate data, Pereview becomes an indispensable tool for real estate stakeholders.
The comprehensive nature of Pereview's platform grants a holistic view of transactions, asset management, and portfolio data. This unified repository accommodates both equity and debt perspectives, providing a panoramic window into "The Life of The Asset®." This unified access empowers Pereview clients to make informed decisions based on a robust understanding of their real estate endeavors.
In an industry where efficiency and insight are paramount, Pereview shines as a catalyst for streamlined operations and enhanced strategic outcomes. With its unwavering focus on amalgamating real estate expertise and cutting-edge technology, Pereview Software plays an integral role in shaping the future of asset management and portfolio analytics within the global real estate landscape.
9. Faropoint 
1-Year Growth: 24%

Year Founded: 2012

Location: Jersey City, NJ, United States
Founded in 2012, proptech comapny, Faropoint stands as a prominent U.S. real estate investment firm with a distinctive focus on last mile industrial real estate. What sets Faropoint apart is its unique and effective acquisition strategy, coupled with proactive asset management, all of which contribute to its notable success in the industry.
Faropoint's reputation as a leading buyer of small to medium last mile logistics assets is driven by its remarkable average deal size of $5 million and an impressive 60,000 square feet per asset. This strategic approach is powered by a proprietary data software, enabling Faropoint to cultivate a pipeline of deals amounting to billions of dollars while concurrently managing multiple transactions. Paired with pre-committed bank financing, this methodology empowers Faropoint to effectuate the closing of dozens of assets within a single year, showcasing their agility and efficiency.
Beyond its acquisition prowess, Faropoint excels in proactive asset management. The company has developed an ecosystem among its tenants, fostering a sense of community, offering market insights, and facilitating collaborations with industry specialists. By creating a tenant-centric environment, Faropoint nurtures lasting relationships with its tenants, strengthening its position as a landlord that adds value beyond mere property ownership.
Faropoint's portfolio premium strategy further distinguishes the company in the competitive real estate landscape. Recognizing the high value of smaller warehouses in proximity to consumers for e-commerce distribution networks, Faropoint diligently assembles warehouse portfolios that attract major players unable to independently access such assets. This portfolio approach has led to a significant cap rate compression on warehouses sold as a collective, underlining Faropoint's strategic prowess in generating value.
In an ever-evolving real estate market, Faropoint's strategic vision, robust acquisition capabilities, and commitment to tenant satisfaction have cemented its reputation as a key player in the last mile industrial real estate sector. With a focus on innovation, community, and portfolio optimization, Faropoint continues to shape the trajectory of the industry and the experiences of its stakeholders.
10. TurboTenant
2-Year Growth (exception): 35%

Year Founded: 2015

Location: Fort Collins, CO, United States
TurboTenant, top proptech comapny, emerges as a landlord's steadfast ally in simplifying rental property management, offering an array of comprehensive tools designed to streamline every facet of the landlord journey. With a commitment to transforming passive income into genuinely passive endeavors, TurboTenant's property management software equips landlords with an array of ready-to-use resources.
From swiftly identifying top-notch tenants to ensuring the smooth operation of a rental business, TurboTenant's suite of tools encompasses the entire rental process. Landlords can harness the power of TurboTenant's technology to effectively advertise rentals online, gather applications, screen potential tenants, draft lease agreements, process rent payments, and seamlessly manage rental properties through integrated accounting.
An innovative highlight of TurboTenant's offering is its user-friendly approach to finding the best tenants. Landlords can effortlessly create professional listings for their rental properties on the TurboTenant platform. With a single click, these listings are syndicated across numerous platforms, including major sites like Apartments.com, Redfin, and Rent.com. The platform's dashboard allows landlords to track all leads generated by these listings. On average, landlords using TurboTenant enjoy 28 leads per rental listing, illustrating the platform's efficacy in attracting potential tenants.
When it comes to tenant screening, TurboTenant ensures confidence through industry-standard questions and TransUnion screening reports included in all applications. Landlords can further tailor the process by adding their own customized questions. With a seamless interface, landlords can gain valuable insights into the financial, criminal, and eviction history of prospective tenants without incurring any costs.
TurboTenant's commitment to making rental property management more accessible and efficient shines through its user-centric technology, array of services, and cost-effective solutions. By empowering landlords with the tools they need to navigate the challenges of rental management, TurboTenant contributes to the success and ease of landlord journeys across the real estate landscape.
Conclusion
The realm of real estate technology, or proptech, has undergone a remarkable evolution, reshaping the traditional landscape with cutting-edge innovations. This article has delved into the world of proptech startups, spotlighting the top 10 fast-growing players in the US in 2023. These startups have emerged as pivotal forces, redefining the industry and leaving an indelible mark on the market.
Centered around property management and catering to the needs of property owners, these startups have engineered sophisticated platforms and tools that streamline operations and elevate the experiences of property managers and owners alike. Their influence extends beyond national borders, as their solutions gain traction globally.
Fueled by substantial funding, these proptech startups have capitalized on growth and expansion opportunities. Their journeys are marked by impressive milestones, as they chart a course toward innovation, revolutionizing the real estate market with their transformative technologies and solutions.
The concept of proptech itself has been explored, revealing its all-encompassing nature. Through advanced technologies like AI, machine learning, big data analytics, and blockchain, proptech companies have crafted solutions that optimize processes, increase efficiency, and enhance user experiences across various facets of real estate.
In the context of the US real estate landscape of 2023, proptech has emerged as a pivotal solution to meet the challenges posed by increased demand for housing, remote work trends, urbanization shifts, and sustainability imperatives. With a spotlight on the prominent "magnet" markets in warmer regions, the industry is adapting to new norms while embracing established trends.
The selection criteria for the top 10 proptech startups were outlined, underscoring the importance of growth, company size, local presence, expertise, and unique approaches. The subsequent exploration of each startup provided insights into their missions, accomplishments, and distinctive contributions to the industry.
As the proptech industry continues to thrive and push boundaries, these startups stand as pioneers of innovation, actively shaping the trajectory of the real estate landscape. Through their endeavors, the sector marches forward with technologies that redefine traditional norms, enrich user experiences, and optimize the myriad processes that underpin real estate transactions and management. These companies are at the forefront of the proptech revolution, ushering in a new era of possibilities for real estate professionals, property owners, and tenants around the world.
Did you like the article?

Find out how we can help you.
Matt Sadowski
CEO of Mobile Reality