Business

Top 10 fast-growing proptech companies in the EU in 2023
Matt Sadowski
CEO & Head of Sales & Marketing
Table of contents
Share the article
Introduction
In what was anticipated to be a hopeful year after the pandemic, the eruption of conflict in Europe has hindered recovery efforts, highlighting deep-seated vulnerabilities in our economic, social, and political systems.
In emerging patterns in European real estate, the property sector finds itself at a disconcerting junction. The upward trajectory of interest rates, combined with escalating inflation, is pulling Europe closer to an economic downturn.
Among all of these issues of real estate market the proptech innovations still are under development and new ideas and concepts are coming into live. As proptech, short for "property technology," refers to the application of technology to the real estate industry. It encompasses a wide range of software, hardware, and technological innovations, tech startups, that aim to disrupt, improve, or enhance the way we buy, sell, rent, lease, build, manage, or invest in residential and commercial properties. Examples of proptech include platforms for property listings, virtual reality property tours, AI-driven property management systems, smart home technology, and blockchain applications for transparent real estate transactions.
Real estate and proptech landscape in the EU in 2023
According to the Emmerging Trends In Real Estate 2023 report provided by PwC currently in the Europen Union the following issues might be noticed:
While the Ukraine conflict hasn't directly affected many real estate portfolios, its broader implications are evident in rising energy costs, inflation, and interest rates.

Affordability issues and recession risks have removed some previously "safe-haven" sectors from the industry.

The industry faces challenges with increased debt costs, requiring more effort and creativity in managing assets.

Changes in property valuations are anticipated due to higher interest rates.

Overall market activity is cautious, with expected reductions in transaction volumes.

Despite macroeconomic challenges, the focus on environmental, social, and governance (ESG) remains crucial.

The real estate industry has an opportunity to address both social impact and environmental issues, particularly sustainability.
The commercial real estate market condition has undoubtedly a powerful impact on the proptech scene which supports real estate with innovations, technologies, and new breaking concepts. Downturns and problems in the fundaments of the real estate industry could be also opportunities for the proptech scene to present ideas, and technologies, which could boost results despite the current economical, political, and global tensions. Proptech solutions which can help in "soft landing" for real estate companies are always in the radar. Based on this idea it is good to take a look on four proptech trends in Europe listed by PriceHubble in their article and explained by us:
Transition to Digital Real Estate Operations: The migration of sales and administrative activities to digital arenas aligns with evolving consumer preferences and offers vast avenues for efficiency and resource conservation. This digital transformation includes elements like electronic signatures, now becoming prevalent in numerous countries, allowing effortless contract signing via electronic devices. Automation in property management has been a game-changer too, streamlining tasks such as online transactions, financial bookkeeping, and the electronic handling of repair notifications and upkeep schedules. A notable surge in this area, accelerated by the COVID-19 pandemic, is the virtual property walkthroughs.
Incorporating Technology into Work and Lifestyle Routines: Most day-to-day activities and professional tasks have made a digital leap. Parallel to smart home innovations, this application emphasizes the digital interconnection and oversight of workspaces and other business properties.
Crowdfunding in Property Investment: The financial arena has observed an intriguing adaptation, with crowdfunding – more aptly termed crowdinvesting – permeating the property sector. By accommodating modest investment sums, it attracts a fresh wave of predominantly younger investors. These newcomers often found the conventional real estate investment thresholds too high to cross.
Leveraging Data and AI for Informed Decisions: A unifying factor across the varied real estate participants is the demand for dependable market insights and evaluations. With technological advancements in data gathering and analysis, such insights have become more attainable and valuable, assuming they're harnessed appropriately.
In light of the challenges and opportunities that the European real estate market currently faces, the proptech market emerges as a beacon of innovation and resilience. With the transition to digital real estate operations and the adoption of cutting-edge technological strategies, the industry is positioning itself to navigate the tumultuous waters of the current economic and political landscape. Crowdfunding, a testament to the innovative spirit of the sector, bridges the gap between potential investors and previously inaccessible real estate markets. Furthermore, the integration of data and AI capabilities underscores the commitment to informed and strategic decision-making. As we delve into this dynamic interplay between real estate challenges and proptech market solutions, it becomes clear that certain companies are pioneering the way forward. Let's transition now to highlight the "Top 10 Fast-Growing PropTech Companies" that are setting trends and shaping the future of the real estate industry in Europe.
Selection criteria for the top 10 fast-growing proptech companies
To craft our list of the top 10 rapidly expanding proptech companies in the European Union for 2023, we diligently adhered to the subsequent standards:
Employee Growth Rate: We zeroed in on enterprises showing a pronounced surge in their workforce, particularly those registering an upward shift of more than 20% in the last year (from July'22 to July'23). Such growth is a testament to the company's flourishing endeavors and its prowess in talent acquisition and retention.

Organizational Scale: Our attention was directed towards entities maintaining a staff count ranging from 40 to 200 individuals. This ensured our spotlight remained on firms that, while having made commendable strides, are still charting their growth trajectory.

Predominant EU Presence: Priority was accorded to those businesses boasting a significant segment of their team and leadership stationed within the European Union. Such a grounding accentuates their indigenous affiliation and their pivotal role within the EU's proptech matrix.

Domain Mastery: Drawing from Mobile Reality's profound insight into the proptech and real estate realm, we vouched for companies that exhibited groundbreaking and inventive strategies to navigate industry impediments, thereby setting them apart from their peers.
In light of the aforementioned benchmarks, we present our list of the top 10 rapidly expanding proptech establishments in the European Union for 2023.
The Unique Selection of EU Proptech Companies
1. Welmo
1-Year Growth: 74%

Year Founded: 2016

Location: Paris, France
Enter Welmo, the avant-garde online real estate agency that's redefining how properties are bought and sold.
At its core, Welmo is not just about selling properties; it's about understanding individual needs. Recognizing that every property and client expectation is distinct, Welmo has harnessed cutting-edge algorithms to match sellers with the perfect real estate agent, ensuring that every sale is seamless and tailored from start to finish.
Where Welmo truly stands out is in its commitment to a fluid customer experience. Gone are the days of tedious in-person appointments and drawn-out processes. Whether you're estimating your property's value through an online portal, engaging in a video consultation with a Welmo advisor, or tracking your sales project's every detail in your dedicated personal space, accessibility is a mere click away, 24/7.
But the innovation doesn't end there. In a bold move that challenges the status quo, Welmo's fees are markedly lower than those of traditional agencies, up to 50% in some cases. This not only translates to considerable savings for sellers but also potentially boosts the net selling price of properties.
The Welmo journey is streamlined:
Estimation: Sellers can gauge their property's value online, via video, or through face-to-face consultations.

Promotion: With professional photos, detailed plans, and virtual tours in hand, Welmo ensures the property reaches potential buyers by broadcasting the listing across over 40 real estate portals.

Matchmaking: Using a shared agenda, Welmo's adept team filters potential buyers, coordinating visits as per the seller's convenience.

Finalization: Acting as an intermediary, Welmo takes on the negotiation process, striving for the optimal selling price and guiding clients until the final notary sign-off.
As real estate continues to evolve, industry pioneers like Welmo are at the forefront, melding technology with personalized service, all while ensuring clients get the best bang for their buck. Truly, Welmo is shaping the future of property transactions.
2. Ukio
1-Year Growth: 69%

Year Founded: 2020

Location: Barcelona, Spain
Ukio is on a mission to revolutionize the real estate market by granting individuals the freedom to choose their living spaces on their terms. Established in 2020, this Barcelona-based startup has swiftly transformed conventional housing norms by offering artfully designed, fully furnished apartments available for stays as brief as one month.
Renting with Ukio is a breeze. Gone are the days of cumbersome long-term contracts, hefty security deposits, and additional broker fees. Every Ukio apartment greets its residents with a ready-to-live setup, sparing them the hassle of furniture shopping or setup. Through a straightforward reservation system on the Ukio website, individuals can secure their preferred living space, aligning with the company's vision of empowering people to reside wherever they desire, whenever they wish.
While Ukio proudly calls Barcelona home, its influence isn't confined to this vibrant city. The company has expanded its presence with offices in key European cities such as Madrid, Lisbon, Berlin, and Paris. And this is just the beginning. As Ukio continues to chart its growth strategy, it has its eyes set on deepening its roots in the current cities and further extending its reach across Western Europe. The long-term vision? Ukio-branded apartments gracing cities worldwide.
This ambitious trajectory has not gone unnoticed. Some of Europe's premier Venture Capital firms have placed their faith and financial backing into Ukio's vision. The company recently celebrated a significant milestone, securing €27M ($28M) in a Series A funding round. These funds are set to be the catalyst for Ukio's planned growth in the upcoming year. As the company gears up to enhance its teams and make inroads into new markets, it stands on the cusp of an exhilarating growth phase.
3. Cohabs
1-Year Growth: 55%

Year Founded: 2016

Location: Brussels, Belgium
Originating from Belgium, Cohabs has rapidly emerged as a groundbreaking solution in the realm of shared living accommodations. Born in May 2016, this ambitious startup rose from a stark realization: traditional shared living spaces were lagging behind modern expectations. Instead of just accepting the status quo, Cohabs took the initiative to revolutionize the concept from the ground up.
At its core, Cohabs isn't merely about providing a place to stay—it's about crafting an enriching living experience. Every home in the Cohabs network is not just aesthetically pleasing but has been intricately designed to be functional and foster genuine connections. The vast common spaces aren't just areas; they are memory-making zones, curated with a distinct emphasis on interior design, fostering an atmosphere that's both vibrant and homely. The ultimate highlight? A thriving community that makes Cohabs truly stand out.
Operating as an integrated coliving platform, Cohabs stands out by owning and managing its real estate assets. With a portfolio that includes over 2,000 bedrooms spread across five major cities—Brussels, Paris, New York (United States), Madrid, and Luxembourg—Cohabs has positioned itself as a major player in the coliving industry. Behind this expansion is an international team of over 70 passionate employees, all dedicated to the company's mission.
Prioritizing its community, Cohabs has seamlessly intertwined technology into its operations, ensuring a flexible and premium experience and proptech solutions for all its members. The company's offerings go beyond just beautiful, fully furnished accommodations. It promises an experience driven by community spirit, ensuring that every member feels at home.
Are you looking for software provider for your proptech & real estate business?
As Mobile Reality we deeply specialize in real estate and proptech software solutions. We provide our Clients with end-to-end real estate and proptech software development services. Don't hesitate to contact us.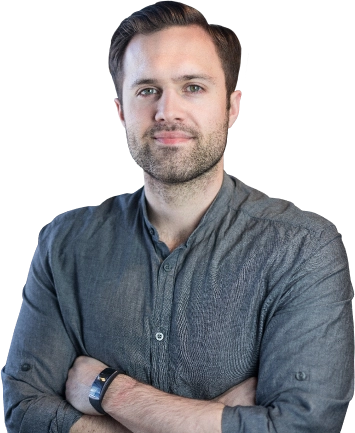 North America
hello@themobilereality.com
European Union
hello@themobilereality.com
4. Check & Visit
1-Year Growth: 50%

Year Founded: 2017

Location: Rennes, France
The primary objective of Check & Visit is to enhance asset management capabilities, so much so that managing assets remotely becomes superior to in-person oversight. The proptech company is predicated on the belief that while asset management is inherently complex, the processes involved shouldn't have to be. Here's a closer look at how Check & Visit is redefining asset management:
Simplified Inventory Process: Gone are the days when inventory management was a monotonous chore. Check & Visit offers an automated approach, systematically streamlining inventory tasks. Their method isn't just about simplification, but also about augmenting reliability. Every inventory taken under their system is RGS* certified, ensuring clients of its accuracy and dependability.
Reliable Remote Access: With the aid of 3D mapping, Check & Visit ensures that every nook and cranny of a rental property is accessible remotely. This meticulous mapping ensures that every detail is in context, eliminating the need for physical presence at the property. It's like having a virtual walkthrough at your fingertips, anytime, anywhere.
AI-Powered 3D Models: Leveraging the prowess of Artificial Intelligence, Check & Visit introduces an innovative feature — Before and After Comparison. This tool allows managers to automatically discern the disparities between the property's status at move-in and move-out times, using an intuitive 3D interface. Such granular insights offer a crystal-clear perspective on property conditions, ensuring informed decisions and timely interventions.
Unified Data Repository: Keeping track of every asset's history is crucial, but often cumbersome. Check & Visit streamlines this by integrating all data points within the 3D model. Be it water damage, carpet replacements, or any other event related to the asset, everything is documented and readily accessible within this interactive model. This holistic approach not only offers managers an overarching view but also ensures timely and effective responses to any arising issues.
Efficient Rental Process: The benefits of Check & Visit aren't limited to management alone. The platform can significantly enhance the rental process. Managers can swiftly estimate repair costs and efficiently coordinate with contractors, ensuring that properties are always in pristine condition. Additionally, the detailed 3D model serves as a compelling promotional tool, allowing for an immersive showcase of the property to potential renters, thus amplifying rental opportunities.
5. LovelyStay
1-Year Growth: 48%

Year Founded: 2015

Location: Lisbon, Portugal
Nestled in the scenic backdrop of Portugal, LovelyStay is not just another property management company. It is a confluence of tradition and technology, aiming to delight both guests and property owners. Holding the distinction of being one of the country's largest property managers, LovelyStay's reputation is built on an unwavering commitment to quality and innovation.
Central to LovelyStay's operations is its state-of-the-art pricing algorithm and sophisticated dashboard. These technological tools, combined with deep-rooted market knowledge, allow for an optimal and seamless property management experience. This commitment to technology ensures that properties are not just managed but are optimized for maximum returns and guest satisfaction.
However, technology alone doesn't define LovelyStay tech company. It's the people behind the screens that truly bring the magic. The company boasts a dynamic team of both local and international talents, each bringing their expertise to the table. This melting pot of skills ensures that property owners receive a holistic service, where every aspect of property management is addressed with finesse and precision.
Understanding that the needs of properties vary, LovelyStay has developed a versatile approach. Whether it's short-term holiday lets, mid-term stays, or long-term rentals, they have the expertise to manage them all, ensuring each property is treated with individual care and attention.
6. OQORO
1-Year Growth: 45%

Year Founded: 2019

Location: Lyon, France
Established in February 2019, OQORO has swiftly carved its niche as a groundbreaking rental management startup, offering a compelling digital counterpart to conventional real estate agencies. Eschewing the traditional in favor of the technologically advanced, OQORO seamlessly integrates virtual tours, online applications, and electronic signatures into its operations, reaffirming its commitment to placing customer satisfaction at the core of rental management.
OQORO's innovative approach leverages cutting-edge technology to provide an accelerated and cost-effective rental and colocation management service. This digitized strategy not only streamlines processes but also ensures quicker responses, effectively changing the face of rental management.
Key Offerings by OQORO:
Roommate Management: OQORO champions hassle-free living property technology for tenants. They proactively manage all roommate requests, ensuring smooth transitions for both move-ins and day-to-day living.
Routine Maintenance & Technical Assistance: Property maintenance is a pivotal aspect of OQORO's service. With an established network of skilled craftsmen, they guarantee regular upkeep of properties and ensure property owners are kept in the loop regarding every intervention.
Dedicated Support: OQORO prides itself on its responsiveness. Promising answers within 24 hours, they extend comprehensive support, even assisting property owners with tax and accounting declarations.
Accounting & Administrative Management: Financial processes are made effortless with OQORO. They ensure that rent is promptly paid by the 10th of each month, punctually dispatching rent receipts, due dates, and detailed management reports.
Tenant Relationship Management: OQORO believes in building strong tenant-owner relationships. They diligently handle all tenant requests, emphasizing creating a seamless living experience for every occupant.
In a nutshell, OQORO is more than just a rental management startup. It is a transformative solution for property owners seeking an efficient, technologically advanced, and customer-centric approach to managing their assets. Whether it's facilitating harmonious tenant relations or ensuring meticulous property maintenance, OQORO emerges as the ideal partner in today's digital age.
7. Smartrenting
1-Year Growth: 33%

Year Founded: 2015

Location: Paris, France
Smartrenting has transformed the way travelers view the housing conundrum. Recognizing the numerous instances where individuals have to momentarily leave behind their living spaces, be it for an internship in Hong Kong, a vacation in Phuket, or a business excursion to Malta, Smartrenting steps in as the ultimate solution to bridge this gap.
Positioned as a pioneering online real estate agency, Smartrenting offers a platform tailored for short-term rentals and sublets, targeting outbound travelers. But what truly sets them apart is their comprehensive service that covers every aspect of the renting process. Smartrenting not only lists your apartment but also manages the end-to-end logistics. From capturing stunning photographs of your space to handling check-ins and check-outs, and ensuring the property is cleaned and well-maintained - they've got it all covered.
The highlight of Smartrenting's offering is its commitment to the financial peace of mind for its users. While you're off exploring new horizons, Smartrenting ensures that your rent is paid in full, eliminating any potential financial strain or loss during your absence. This guarantees that travelers can indulge in their adventures without the constant worry of covering their rent back home.
Moreover, Smartrenting places a premium on legality, safety, and transparency. Apartment owners and tenants can rest assured knowing that the entire process is not only legal but also comes with insurance coverage. The icing on the cake? This entire suite of services is offered free of charge.
In essence, Smartrenting is redefining the realm of short-term rentals. By eliminating the hurdles often associated with leaving one's apartment vacant during travels, they offer both owners and tenants a seamless, secure, and financially savvy way to leverage their living spaces. With Smartrenting, travelers no longer have to grapple with the housing dilemma but can fully immerse themselves in their journeys, knowing that their homes are in safe and capable hands.
8. Habyt
1-Year Growth: 31%

Year Founded: 2017

Location: Berlin, Germany
Emerging from the vibrant city of Berlin, Habyt, proptech company, has set out with a clear vision: to reshape the world of co-living and redefine the standards of flexible housing. Established by a dynamic team of entrepreneurs, Habyt identified the challenges faced by countless individuals in the housing rental and co-living sector— from tedious paperwork to unsuitable flatmates, the journey of finding a new home was filled with obstacles.
Determined to address these concerns, Habyt has carefully curated co-living spaces that are not only beautifully designed but are also community-driven, ensuring that every resident feels a strong sense of belonging and connection. By seamlessly integrating cutting edge technology into their operations, Habyt ensures an efficient and streamlined housing experience for its residents, eliminating traditional barriers that many face in the housing market.
Today, Habyt stands tall as the world's largest flexible housing company, a testament to their dedication and innovation in the co-living space. More than just a housing provider, Habyt's mission resonates on a deeper level—to guarantee universal access to housing, transcending borders and boundaries. By offering housing solutions that are both accessible and sustainable, Habyt is not just catering to immediate housing needs but is laying the foundation for a more inclusive and connected world.
In a world where mobility and flexibility are paramount, Habyt is leading the way by removing the complexities of traditional housing models. With their community-first approach, top-tier designs, and technology-driven processes, they are transforming the very essence of what it means to find a home. For Habyt, housing isn't just about four walls and a roof—it's about building connections, fostering communities, and providing a seamless living experience, anywhere and for everyone.
9. Homunity.com
1-Year Growth: 21%

Year Founded: 2017

Location: Paris, France
In the dynamic realm of real estate investment, Homunity.com has emerged as a game-changer. Founded in 2014 by the visionary trio - Quentin Romet, Arnaud de Vergie, and Charles Teytaud - this platform has carved a niche for itself as a trusted and specialized facilitator in the domain of real estate investment.
In a significant move that underlines its growing influence in the sector, Homunity.com was strategically acquired by Tikehau Capital group via its subsidiary, Crédit.fr. This acquisition signifies the potent synergy of two financial giants, aiming to expand and innovate in the real estate financing world.
Within a short span since its inception, Homunity.com has achieved commendable milestones. The platform has been instrumental in financing an impressive 449 Real Estate Crowdfunding projects, channeling investments surpassing 380 million euros. This monumental feat not only underlines the platform's credibility but also its capacity to handle sizable investments efficiently.
However, what truly sets Homunity.com apart is its dedication to accessibility. In a traditionally intricate and often exclusive realm of real estate investment, Homunity.com emerges as a breath of fresh air. Operating as a 100% online platform, it ensures that investing in real estate is no longer a complex endeavor reserved for a few. It breaks down barriers, ensuring that a wider audience can tap into the lucrative world of property investment.
10. Liberkeys
1-Year Growth: 20%

Year Founded: 2017

Location: Paris, France
At the heart of Liberkeys, proptech startup, is a commitment to efficiency, transparency, and trust. By seamlessly blending innovative technology with industry expertise, Liberkeys offers a refreshingly modern approach to real estate transactions.
Efficiency in Every Step: From its inception, Liberkeys recognized the cumbersome nature of traditional real estate processes and set out to simplify them. They have achieved this by:
Digital Transformation:

Liberkeys has digitized the cumbersome paperwork and administrative documents that have traditionally been associated with property transactions. This not only speeds up the process but ensures accuracy and security.

Real-Time Updates:

Whether it's visit reports, property estimates, or any other pertinent information, clients are kept in the loop with real-time data sharing.

Building Trust Through Transparency:

Liberkeys prides itself on its reactivity. Their transparent approach fosters genuine trust, ensuring clients feel valued and informed.
The result? Liberkeys sells properties twice as fast as many other agencies on average.
Fair Pricing Strategy: Liberkeys believes in getting the price right - for both buyer and seller. Here's how they ensure it:
Expertise on Ground:

A local expert agent, well-versed with the nuances of your specific sector, handles property estimation. Their intimate knowledge ensures the price set is both competitive and fair.

Tech-Driven Estimates:

Liberkeys leverages its proprietary technology to refine and confirm estimates. By comparing with market prices and similar properties, they ensure that the set price truly reflects the property's value.
This rigorous pricing strategy means that, on average, there's only a 2% negotiation on their sales. A testament to their accurate and fair pricing approach.
Conclusion
As the European real estate market grapples with the challenges posed by geopolitical conflicts, economic uncertainties, and changing dynamics, the emergence of proptech innovations offers a glimmer of hope and resilience. Despite the disruptive forces at play, the proptech sector stands as a testament to the industry's ability to adapt and transform in the face of adversity.
The trends shaping the real estate landscape in the European Union have prompted a significant shift towards digitalization, innovation, and data-driven decision-making. The transition to digital real estate operations, fueled by technologies like virtual property walkthroughs and automation in property management, reflects a forward-looking industry that seeks efficiency and convenience in serving its customers.
Moreover, the integration of technology into daily routines and workspaces, along with the infusion of AI and data-driven insights, showcases a commitment to informed decision-making, sustainability, and environmental responsibility. This dedication to embracing change extends to the financial arena, where crowdinvesting has democratized property investment and brought new players into the fold.
Against this backdrop of challenges and opportunities, a group of ten pioneering proptech companies has emerged as leaders, driving innovation and shaping the future of the European real estate market. These rapidly growing entities have demonstrated their prowess in adapting to industry demands, mastering domain knowledge, and fostering organizational growth.
The European proptech scene is an embodiment of resilience, adaptability, and visionary thinking. While the European real estate landscape navigates uncharted waters, the proptech market remains a beacon of transformation, offering solutions that redefine the way we interact with, invest in, and manage properties. As the industry continues to evolve, these top ten fast-growing proptech companies are at the forefront of propelling the sector forward, proving that innovation knows no bounds even in the face of challenges.
Did you like the article?

Find out how we can help you.
Matt Sadowski
CEO of Mobile Reality