FREE WHITE PAPER
Cross-platform solutions
Why cross-platform development is good for your business? What are the pros and the cons? When to use this kind of solution?
Download our free white paper and learn more cross-platform development.
Use cross-platform application development to accelerate the user interface and UX for mobile applications.
Learn more about our cross-platform solutions
Choosing the way of creating a mobile application for your business across multiple platforms presents a multitude of challenges and benefits.
However, using a mobile cross-platform development approach you optimize your mobile app development strategy to reach a much wider audience and less time of creating it.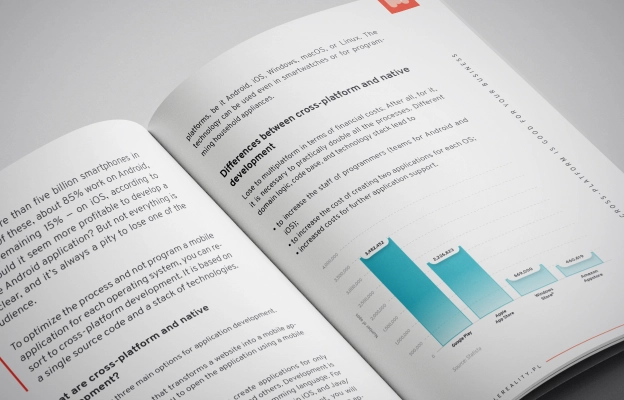 Break the rules. Do it your way!
Request a call today and get free consultation about your custom software solution with our specialists. First working demo just in 7 days from the project kick‑off.
Matt Sadowski
CEO of Mobile Reality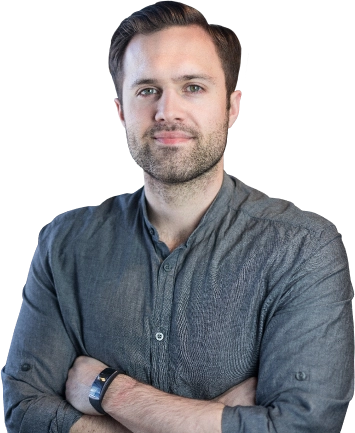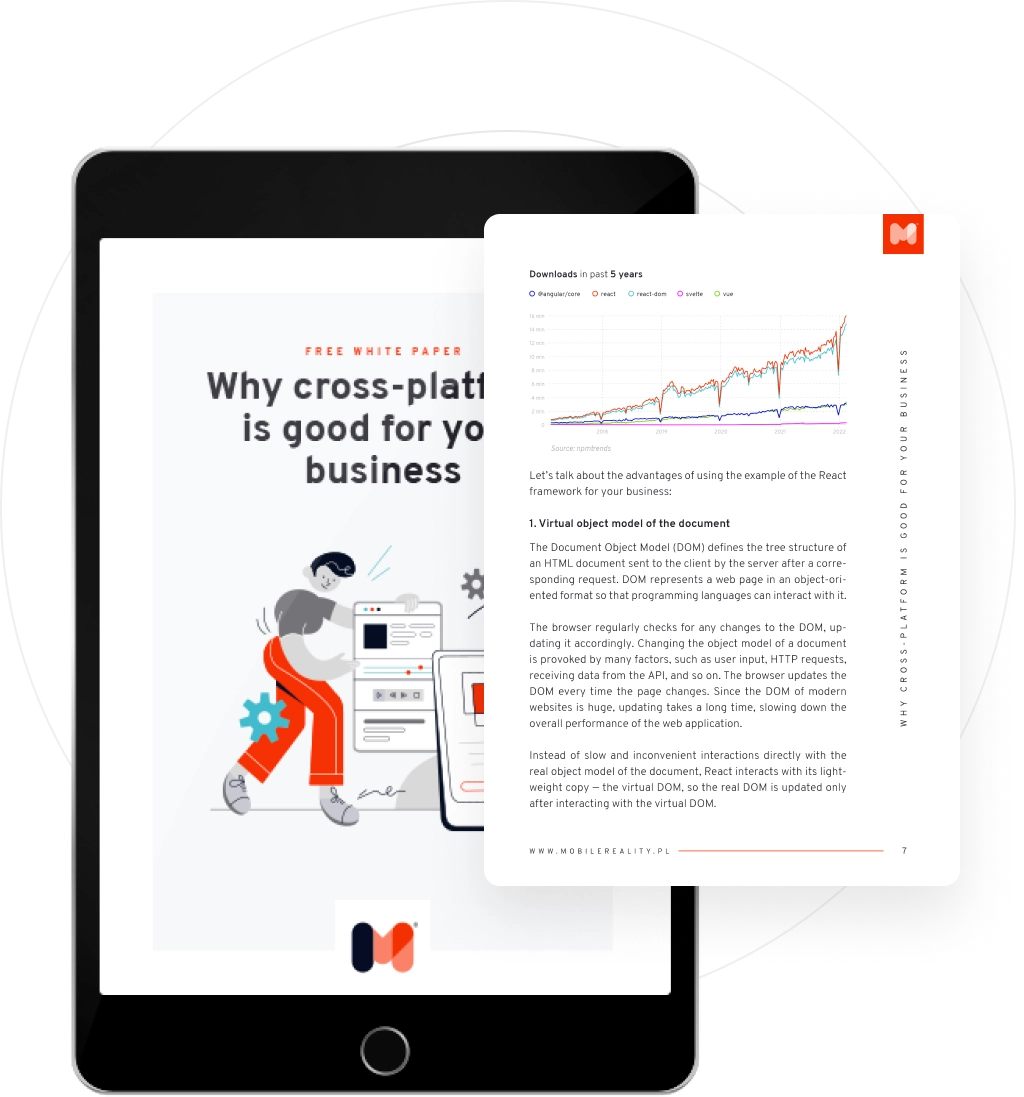 FREE WHITE PAPER
Why Cross-Platform is good for your business?