Business

Top 10 fast-growing fintech companies in the US in 2023
Matt Sadowski
CEO & Head of Sales & Markting
Stanislav Naborshchikov
Solutions Specialist
Table of contents
Share the article
Introduction
The global FinTech market is experiencing a surge in demand for modern financial and digital banking services, driven by the growing recognition that traditional banks and insurance companies need to update their outdated systems with advanced technology. 
This paradigm shift has paved the way for newly established tech companies to thrive by providing a user-friendly environment for streamlined payment processes. By harnessing the power of cutting-edge technology, these top fintech companies are able to assert their market dominance and offer the most innovative financial solutions to meet the evolving needs of consumers and businesses alike. 
With a focus on convenience, efficiency, and user experience, these fintech companies are revolutionizing the financial landscape and reshaping the way people interact with money. By leveraging technology and offering intuitive platforms, they empower individuals and businesses to access and manage their finances with ease, ultimately driving the adoption of digital banking services worldwide. 
As the FinTech industry continues to evolve, these forward-thinking companies are at the forefront, leading the charge toward a more digitized and inclusive financial ecosystem.
Top 10 fast-growing fintech companies explainer
The 10 fast-growing top fintech companies, fintech startups are at the forefront of revolutionizing the financial industry. These companies have gained significant traction and recognition for their innovative approaches and disruptive technologies. With a focus on leveraging digital advancements, data analytics, and user-centric solutions, these fintech companies are reshaping how financial services are delivered and experienced.
Fintech landscape in the US in 2023
The global fintech sector, which currently accounts for just 2% of global financial services revenue, is poised for remarkable growth in the coming years, states BCG in their Global Fintech 2023 report. It is estimated that by 2030, fintech companies will generate annual revenue of $1.5 trillion, representing almost a quarter of all banking valuations worldwide. The Asia-Pacific region, particularly emerging Asia encompassing China, India, and Southeast Asia, is projected to be the largest market, accounting for 42% of all incremental revenues. Fintechs in APAC will play a pivotal role in expanding financial inclusion and driving the industry's growth.
Source: GVR
North America, already the largest market for fintech companies, fintech startups, will continue to be a crucial hub for innovation and development. Europe and Latin America are also expected to experience substantial growth, supported by regulatory frameworks that foster fintech advancements. Additionally, Africa has the potential to leapfrog traditional financial infrastructure, creating a new and dynamic financial ecosystem unburdened by legacy systems.
In its latest report, GVR shows that the fintech-as-a-service market has seen remarkable growth, valued at USD 232.14 billion in 2023, and is projected to grow at a CAGR of 17.2% from 2022 to 2030. Fintech companies, fintech startups, and Fintech-as-a-Service solutions encompass various offerings like card issuing, payment processing, and fraud prevention. The market's expansion is fueled by factors such as the adoption of AI technologies, the rise of mobile payments, and increased investments in fintech infrastructure. Additionally, the growing preference for digital financial services among consumers is driving market growth. Overall, the fintech-as-a-service market holds significant potential to cater to the evolving needs of businesses and consumers in the digital era.
Overall, the fintech-as-a-service market is poised for substantial growth as it continues to cater to the evolving needs of businesses and consumers in the digital economy. The integration of advanced technologies, the proliferation of mobile payment platforms, and the strong investments in fintech infrastructure collectively contribute to the industry's promising outlook.
Selection criteria for the top 10 Fast-growing fintech companies 
To curate our list of the 10 fast-growing top fintech companies in the US in 2023, we carefully considered the following criteria:
Growth: Despite their size, these companies have achieved significant growth of over 35% in the past 12 months.

Headcount: Each company boasts a substantial workforce of 51- 500 employees, ensuring their capacity to handle diverse projects and meet client needs.

IT Department: These companies maintain a dedicated IT department comprising 15+ IT specialists, leveraging technology to enhance their operations and provide innovative solutions to clients.

Financial services industry: This criterion pertains to companies operating in the financial services industry. Financial services encompass a wide range of activities related to managing money, including banking, investment, and insurance in the fintech market.

The number of followers on LinkedIn profiles is more than 1000: This criterion considers the number of followers a company has on its LinkedIn profile. It shows that all of the companies above are popular on LinkedIn professional networking platform widely used by individuals and businesses to connect, share insights, and engage with industry professionals.
By meeting these stringent criteria, these 10 fast-growing top fintech companies solidify their positions as industry leaders and drivers of growth in the dynamic market.
The unique selection of fast-growing top fintech companies in the US
1. BetaNXT
HQ: NY, United States

Growth: 296% growth in the last 12 months

Headcount: The company has a workforce of 363 employees

IT & Engineering department headcount: 151 employees
BetaNXT, a top fintech company, is a rapidly growing company that provides wealth management infrastructure software with real-time data capabilities. They offer an enhanced advisor experience and a comprehensive suite of solutions for the wealth management industry.
With a focus on integrating communications into wealth management platforms, BetaNXT aims to be a trusted partner for companies looking to streamline their operations and improve connectivity. Their innovative approach combines intelligent, user-centric technology with industry expertise and a robust partner network.
One notable achievement of BetaNXT is its remarkable growth rate. Last year, the company experienced a staggering 296% growth. This exceptional growth last year can be attributed to several key factors. First and foremost, the company's launch in July 2022 marked a significant milestone. BetaNXT was created through a carve-out of the BETA post-trade processing, Maxit, and Digital Investor capabilities from the London Stock Exchange Group, which provided them with a strong foundation and industry expertise right from the start.
2. Talos
HQ: United States

Growth: 80% growth in the last 12 months

Headcount: The company has a workforce of 148 employees

IT & Engineering department headcount: 63 employees
Talos powers the institutional trading of digital assets globally. Engineered by a team with unmatched experience in building institutional trading systems, the Talos platform is trusted by the largest and most sophisticated market participants and their end clients for its performance, reliability, and security. Its growing network of services – trading platform, data and analytics, and portfolio and settlement tools, all offered directly or through service providers on a white-label basis – enable clients of all types to transact end-to-end more efficiently and without unnecessary intermediary risk. Talos has offices in New York, London, Cyprus, and Singapore.
The Talos trading platform (Talos's key product) is a multi-asset crypto trading infrastructure that connects Investors, Prime Brokers, OTC Desks, Lenders, Custodians, Exchanges, and Retail Platforms. Talos connects to over 45+ connected providers and OTC desks with its institutional-grade trading technology and manages the entire trading cycle, end-to-end, from price discovery to settlement.
3. ONE
HQ: United States

Growth: 59% growth in the last 12 months

Headcount: The company has a workforce of 491 employees

IT & Engineering department headcount:  123 employees
ONE is a top fintech company, not a bank, that aims to simplify your financial experience. With ONE, you can save, spend, and grow your money all in one place. There are no monthly fees or minimum balance requirements, making it hassle-free to manage your finances. By downloading the app and creating a free account, you gain access to savings rates higher than the national average. The company offers various account benefits to help you make the most of your money. You can boost your earning potential with up to 5.00% Annual Percentage Yield (APY) on savings balances up to $100,000. Additionally, you can receive your paycheck up to 2 days early, providing you with greater financial flexibility. In case of emergencies, ONE provides overdraft protection of up to $200. When it comes to security and convenience, ONE has you covered. You can add your card to a digital wallet for secure and touch-free payments, ensuring a seamless transaction experience. If needed, you can instantly lock your card to prevent unauthorized purchases, giving you peace of mind. Although ONE is not a bank, it has partnered with Coastal Community Bank to provide banking services. This partnership enables ONE accounts to be FDIC insured for up to $250,000 per depositor. Coastal Community Bank serves as the institution where your account is held, while ONE services your account. If you encounter any issues or have questions, you can contact ONE Customer Service for assistance. In the case of fund transfers, your ONE account's Routing and Transit Number (RTN) will typically be displayed as ONE Finance or Coastal ONE Finance. Occasionally, it may appear as Coastal Community Bank, depending on the service you are connecting to. Overall, ONE strives to offer a user-friendly and secure financial platform that simplifies saving, spending, and growing your money. By consolidating these services in one place, ONE aims to provide a seamless and efficient financial experience for its customers.
Are you looking for software provider for your fintech system and financial services?
As Mobile Reality we deeply specialize in the financial industry and fintech solutions. We provide our Clients with end-to-end fintech software development services. Don't hesitate to contact us.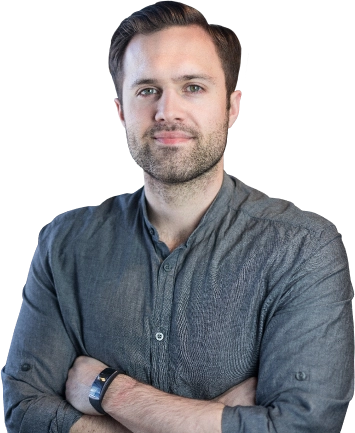 North America
hello@themobilereality.com
European Union
hello@themobilereality.com
4. Reliance Matrix
HQ: United States

Growth: 55% growth in the last 12 months

Headcount: The company has a workforce of 419 employees

IT & Engineering department headcount: 33 employees
Reliance Matrix is a leading provider of retirement savings solutions, employee benefits, absence management, and workforce productivity solutions. With the financial stability of a top-rated insurance carrier, the agility of a Third Party Administrator (TPA), and a dedicated team across America, Reliance Matrix stands out from larger competitors by offering integration, reliability, and customized solutions.
Through innovation and technology, Reliance Matrix enables employees and employers to effectively manage time away from work. They assist employers in attracting and retaining valuable human capital by delivering thoughtful and inclusive benefit programs with care. With their top-tier regulatory knowledge and cutting-edge technology, they optimize workforce productivity and ensure compliance.
Reliance Matrix prioritizes a seamless member experience, tailoring solutions to individual needs and events. They integrate their expertise with leading HR technologies to guarantee accuracy, efficiency, and a superior customer experience. As a proud member of the global Tokio Marine Group, one of the world's oldest and most respected insurance organizations, Reliance Matrix has the backing of a renowned industry leader.
Recognizing that human capital is the most valuable asset in the business hierarchy, Reliance Matrix provides comprehensive and integrated solutions to attract, protect, and optimize employers' workforce in an ever-changing and challenging world.
5. Kind Lending
HQ: United States

Growth: 54% growth in the last 12 months

Headcount: The company has a workforce of 362 employees

IT & Engineering department headcount:  23 employees
Kind Lending is a company that operates in the mortgage lending industry, specializing in Third-Party Origination. TPO refers to a business arrangement where a mortgage lender partners with third-party mortgage brokers or loan officers to originate loans on their behalf.
As a TPO lender, Kind Lending works closely with mortgage brokers and loan officers to facilitate the loan origination process. Their goal is to provide efficient and seamless mortgage solutions for borrowers through their extensive network of TPO partners.
Kind Lending offers a range of mortgage products and services tailored to meet the needs of borrowers, including conventional loans, government-backed loans (such as FHA, VA, and USDA loans), jumbo loans, and refinancing options. They strive to provide competitive rates, flexible terms, and a simplified application process to make homeownership more accessible for borrowers.
6. Millennial Specialty Insurance
HQ: United States

Growth: 52% growth in the last 12 months

Headcount: The company has a workforce of 217 employees

IT & Engineering department headcount: 70 employees
Millennial Specialty Insurance (MSI) is a forward-thinking insurance company, top fintech company that operates at the intersection of FinTech and insurance. Their mission is to develop and expand high-quality insurance products in the market. With a team of insurance experts and a proprietary technology platform, MSI offers cutting-edge solutions for various aspects of the insurance process. MSI's technology platform is designed to deliver top-notch capabilities for tasks such as rating, quote-and-binding, policy issuance, premium collection, policy administration, reporting, and more. By leveraging their advanced technology, MSI aims to provide industry-leading efficiency, ensuring a seamless and streamlined insurance experience for their customers. In addition to their focus on technology, MSI is committed to delivering excellent personal service. They prioritize building strong customer relationships and providing tailored support to meet individual needs. Whether it's addressing inquiries, resolving issues, or offering guidance, MSI strives to offer a superior level of service. To learn more about Millennial Specialty Insurance and explore their offerings, you can visit their website at https://msimga.com/. There, you can find detailed information about their products, access resources, and potentially engage with MSI for your insurance needs.
7. Rho
HQ: United States

Growth: 50% growth in the last 12 months

Headcount: The company has a workforce of 238 employees

IT & Engineering department headcount: 77 employees
Rho is a top fintech company in the US that aims to empower businesses with modern banking and financial solutions. Their mission is to provide businesses with the tools and resources they need to efficiently manage their finances and accelerate growth.
Rho is a company determined to simplify and streamline financial processes. The current landscape of fragmented and complex financial services hinders growth rather than facilitating it. Recognizing this, Rho aims to eliminate banking silos by integrating all the necessary financial tools onto a single, user-friendly platform. By minimizing manual workflows, Rho maximizes efficiency and productivity. The name "Rho" is derived from the Greek letter (ρ), which represents the change in option value with interest rates. This symbolizes how Rho acts as the crucial element for scaling businesses, freeing up valuable time, energy, and capital to invest in their future. Rho understands that strong businesses are built upon solid financial foundations. They strive to equip their customers with the necessary tools and resources to achieve success. By providing a centralized platform and optimizing financial processes, Rho empowers businesses to focus on growth and prosperity.
Rho offers a comprehensive suite of financial services tailored specifically to the needs of businesses. Their services include business banking, corporate cards, and cash management solutions. By combining banking services with powerful technology, Rho aims to simplify financial operations and help businesses optimize their financial management processes.
8. At-Bay 
HQ: United States

Growth: 44% growth in the last 12 months

Headcount: The company has a workforce of 333 employees

IT & Engineering department headcount: 103 employees
At-Bay is an insurance company, a fintech company that focuses on cybersecurity insurance solutions for businesses. They recognize the increasing importance of protecting businesses from the risks associated with cyber threats and data breaches. At-Bay aims to provide comprehensive coverage and risk management services that address the evolving landscape of cyber risks.
At-Bay takes a proactive approach to cybersecurity insurance by leveraging advanced data analytics and underwriting capabilities. They utilize cutting-edge technology and proprietary risk models to assess and quantify cyber risks faced by businesses. This enables them to offer tailored insurance policies that align with the specific needs and vulnerabilities of their clients.
Diversity is a key value at At-Bay, with expertise from various industries driving their culture. As the company experiences rapid growth, they prioritize inclusive hiring practices and cultivate supportive team environments. Their goal is to create a company culture where individuals from all backgrounds and identities can thrive, develop their careers, and bring their authentic selves to work. Operating globally, At-Bay has hubs in Atlanta, New York City, San Francisco, and Tel Aviv. They have secured significant funding of $292 million from prominent investors such as Acrew Capital, Glilot Capital, Icon Ventures, ION Crossover Partners, Khosla Ventures, Lightspeed Venture Partners, M12, entrepreneur Shlomo Kramer, and Qumra Capital. With their robust financial backing and diverse expertise, At-Bay is poised to redefine the insurance industry and help clients navigate risks effectively.
9. EarnIn
HQ: United States

Growth: 44% growth in the last 12 months

Headcount: The company has a workforce of 344 employees

IT & Engineering department headcount: 153 employees
Earnin is a financial technology, a top fintech company that offers an app-based service designed to help individuals access their earned wages before their next payday. The company operates on a model known as "earned wage access" or "payday advance." It provides users with the ability to withdraw a portion of their already earned but unpaid wages, which they can access through the Earnin app.
The main concept behind Earnin is to address the issue of cash flow constraints that many individuals may face between paychecks. The app allows users to access the money they have earned without waiting for their regular payday, enabling them to cover immediate expenses or unforeseen emergencies.
10. Synapse
HQ: United States

Growth: 36% growth in the last 12 months

Headcount: The company has a workforce of 267 employees

IT & Engineering department headcount: 86 employees
Synapse is a leading financial technology, the top fintech company that serves as a launchpad for financial innovation. As the only regulated embedded finance platform provider, they empower businesses worldwide to effortlessly launch fully-featured deposit, payment, and credit products on a large scale.
At the core of Synapse's offering is a unified banking-as-a-service platform that enables companies to access a comprehensive suite of industry-compliant financial products. Through user-friendly APIs, Synapse facilitates seamless integration and provides solutions for payment processing, card issuance, deposit accounts, lending services, credit offerings, and investment products.
By leveraging Synapse's platform, businesses can accelerate their time to market, reduce complexity, and ensure regulatory compliance. The company's dedication to simplifying financial services through technology enables their clients to focus on delivering exceptional user experiences and driving innovation.
To learn more about Synapse and explore their range of financial solutions, you can visit their website at synapsefi.com. There, you can access detailed information about their platform, discover their capabilities, and potentially engage with Synapse for your financial innovation needs.
Conclusion
In conclusion, the global FinTech market and fintech companies are undergoing a significant transformation as traditional financial institutions recognize the need to modernize their systems. This shift has created opportunities for emerging tech companies to thrive by providing user-friendly solutions for efficient payment processes. Leveraging cutting-edge technology, these FinTech firms are revolutionizing the financial landscape and meeting the changing demands of consumers and businesses. With a focus on convenience, efficiency, and user experience, they are reshaping how people interact with money and driving the widespread adoption of digital banking services. These forward-thinking companies are leading the charge toward a more inclusive and digitized financial ecosystem, shaping the future of the industry.
Did you like the article?

Find out how we can help you.
Matt Sadowski
CEO of Mobile Reality