EXFLUENTIAL
Exfluential - healthcare providers platform to promote their products
Exfluential platform enables healthcare providers to promote their products and increase patient sell-through.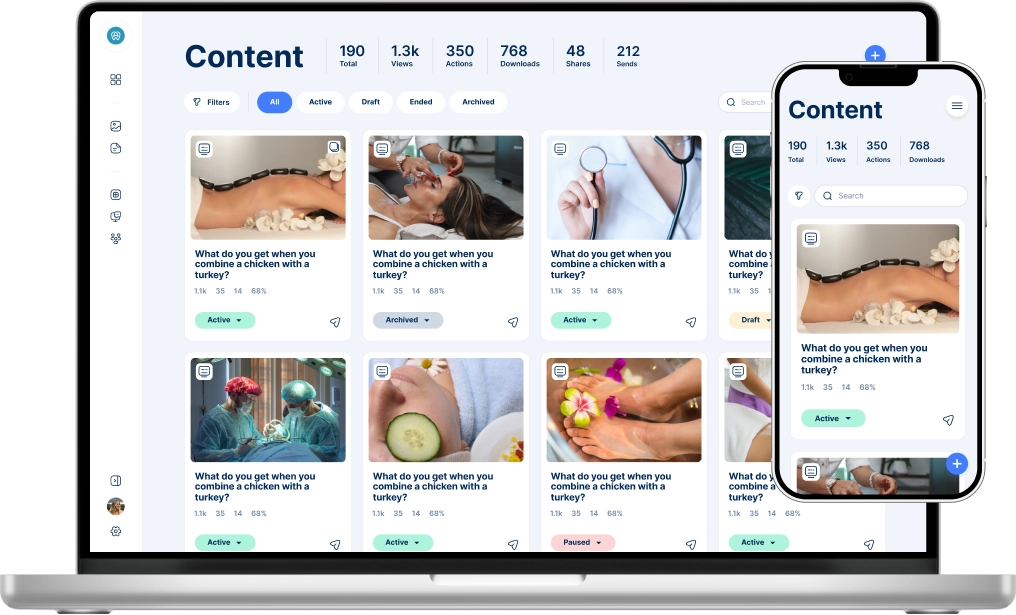 Scope of work
Web development

Mobile development

Node.JS

Vue.js

UX/UI Design

Social Media Integration
About
Exfluential
Exfluential is the ultimate platform dedicated to supporting medical device, pharmaceutical, and life science companies. Their mission is simple yet powerful: to provide providers with the easiest way to share vital information with their patients and colleagues seamlessly.
With just two clicks, Exfluential delivers shareable content that is not only actionable but also trackable and effortlessly accessible for your providers.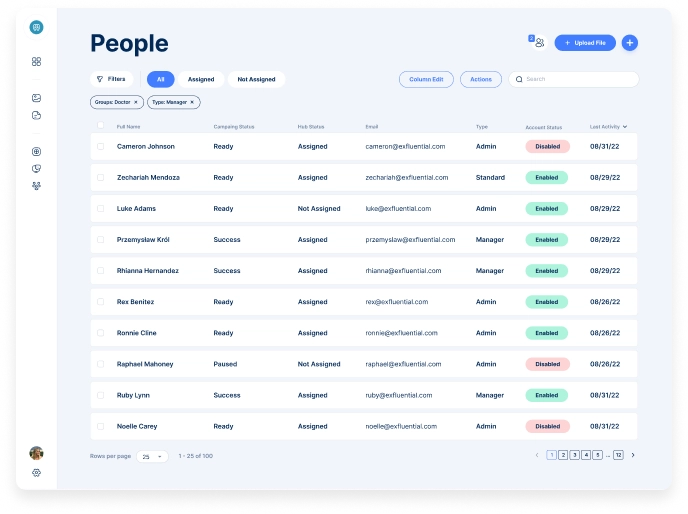 Challenge
The project faced multiple challenges: Revamping app designs for a modern and intuitive user experience. Improving social media integration, including post scheduling. Enhancing the admin panel for better management. Developing a comprehensive dashboard for key metrics and content analytics. And also, optimizing content organization. With technical expertise and user feedback, the team created a robust platform meeting healthcare product companies' needs.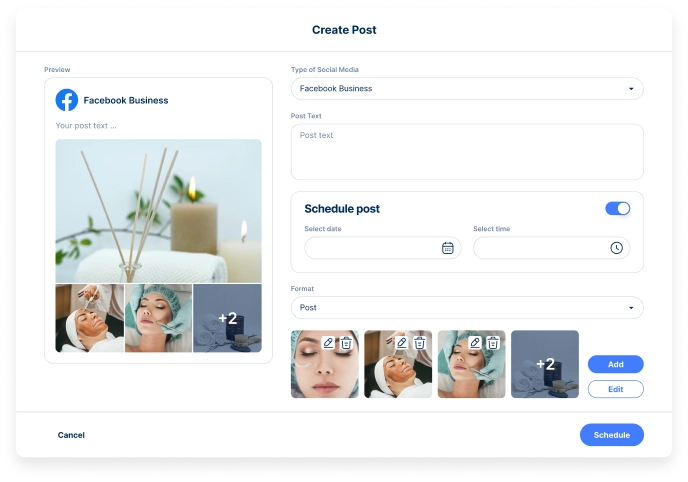 Expertises

Healthcare & Lifestyle

Location

USA
Main goals
The project aimed to empower healthcare companies with a centralized platform for storing marketing materials, streamlining efforts, and increasing accessibility for practitioners. By revolutionizing marketing material management, enhancing collaboration, and integrating social media, the goal was to facilitate effective product promotion and engage the target audience more efficiently.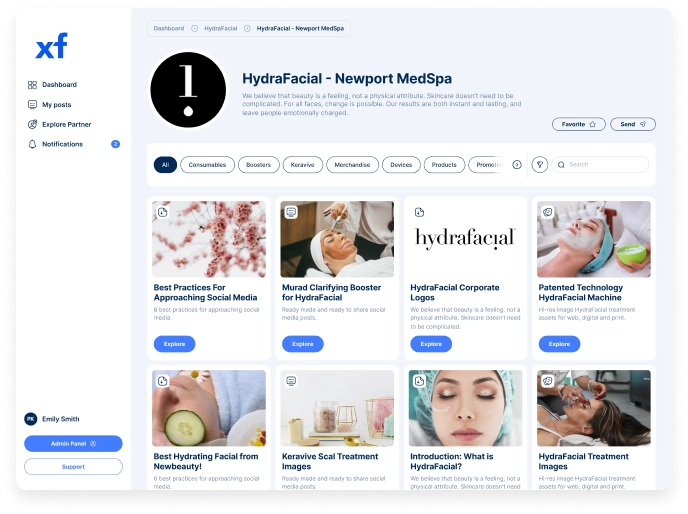 Solutions
The project utilized Node.js with NEST.js for a robust backend, and Vue.js with NUXT.js for an interactive frontend. Hosted on Google Cloud Platform, the platform ensures reliable and scalable infrastructure. Design process benefited from Figma, facilitating a visually appealing user interface. RESTful API enables seamless data exchange between platform components. This integrated approach resulted in a high-performing and user-friendly solution for healthcare product companies to streamline marketing material management efficiently.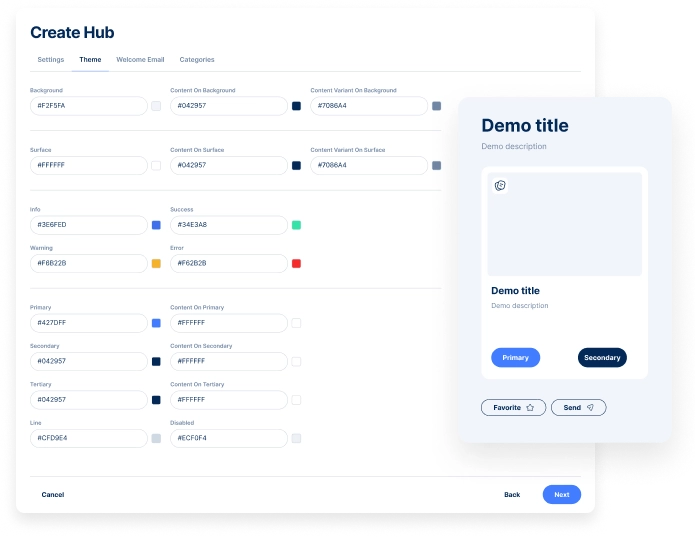 Summary
Through the successful implementation of this project, healthcare product companies gained a powerful tool to streamline their marketing efforts. The centralized platform enabled efficient storage, retrieval, and distribution of marketing materials, leading to improved marketing consistency and practitioner engagement. The case study demonstrates the importance of a comprehensive solution in addressing the unique marketing challenges faced by healthcare product companies and highlights the value of effective project execution and technological integration in achieving success.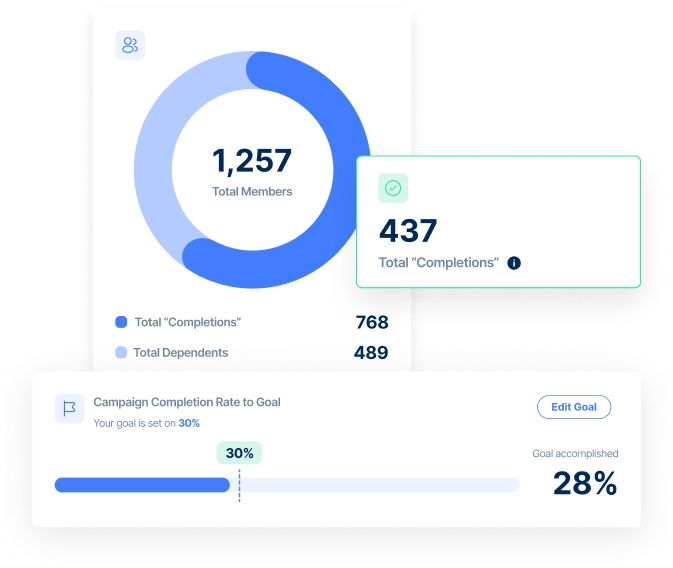 Break the rules. Do it your way!
Request a call today and get free consultation about your custom software solution with our specialists. First working demo just in 7 days from the project kick‑off.
Matt Sadowski
CEO of Mobile Reality