0
B2B Contract
Other types of cooperation are available
We are creating a world of Mobile Reality!
Our small but focused team is turning data into profit by designing profitable digital products. We specialize in React.JS, React Native, Vue.js, Node.JS, and Amazon Web Services, and we only use the best technologies. We work with clients from all over the globe and do the most interesting projects.
If you're looking for an exciting job with a team of experienced coders, contact us today!
What do you need to get this position?
Technologies/programs and levels:
Perks & benefits
Remote work

International projects and teams

Flexible working hours

Flat structure

"Dzień Kompilatora"

Private health insurance

Employment insurance

Multisport card

Company parties

Supportive

Paid days off/sick days of B2B contract

English lessons

Legal quardianship

Charity initiatives

Sport challenges

Internal technical workshop

Healthy company culture

Working in Agile/Sctrum/Kaban
Recruitment steps
02
0,5h call with tech-lead and a recruitment task (developers only)
03
1h main interview with HR
04
Decision, formalities, START!
Joining us means
Build Exceptional Apps with Our Elite Team
You are about to join + 30 talented and savvy developers, designers and project managers to build well-designed, user-centered apps for our foreign clients.
Forge Your Own Path to Success
You'll have the opportunity to choose your own career path (this isn't a catchphrase; let's get real!).
Shape the Future of Product Development
You want sophisticated products to be developed in a ''A-Z manner''. You are open to suggesting solutions rather than just carrying them out.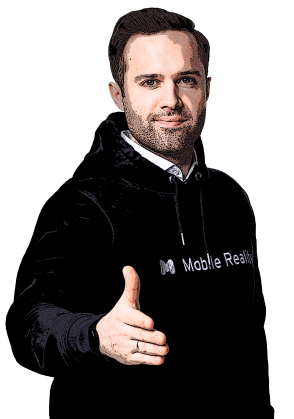 Are you ready to join our team?