Business

Top 10 fast-growing fintech companies in the UK in 2023
Financial technology, fintech company explanation
What are fintech companies, what is fintech company? For a person, who is familiar with banking apps, and financial services provided via mobile app or website, for a person who knows the capability of buying insurance for travel abroad via few clicks on the internet or checking your credit score online, this term should be straightforward. Fintech is a technology that is behind all of the mentioned conveniences. We are surrounded by mobile applications, web services, and constant notifications from multiple financial institutions and companies that offer us a wide range of different financial services and products. Each of these touchpoints represents a different form of fintech, financial technology. Fintech is a shortcut of financial technology terms that moved to technology mainstream.
In the 21st century, in the beginning, the term was relevant to the technology responsible for the backend systems of well-known financial institutions, such as banks. In years 2018 or so to 2022, the market started identifying fintech as a technology that was behind customer-oriented services like cash apps, digital payments, mobile banking, and many more provided by fintech companies and fintech startups. Fintech now includes different sectors and industries such as education, retail banking, funding collection, nonprofit, and investment management.
Fintech and economy landscape in the United Kingdom in 2023
The current banking sector, financial market, fintech companies, and fintech startups in the UK are facing several significant challenges. The first one, the most common one for not only the UK market, is interest rates rise. This aspect has an impact on each fintech firm or company that has debt or its business model is based on lending activity.
The decision to increase interest rates was motivated by the presence of inflation, which the Bank of England deems a more significant risk to the economy compared to the issues faced by a few banks. Additionally, the actions taken by the United States carry weight, as historical patterns suggest that we tend to mirror their decisions.
Secondly, another significant factor is geopolitical tensions that cannot be omitted. These turbulences and an increasing number of questions about the future do not help many people, investors, and companies that carry out fintech investments, in making their financial decisions.
Moreover, the overall global economic slowdown and rising unemployment are not helping in business growth as many fintech firms, UK startups, and tech companies are born to be global from the beginning, and focusing only on the UK market is not their only goal.
On the other hand, according to Bishop Fleming consulting company the UK market can be also optimistic about its future:
First the UK banking system in 2023 is in a much stronger position than it was in 2008. Following the financial crisis, the UK government implemented a series of reforms designed to strengthen institutions and prevent a similar crisis from occurring in the future.

These reforms included new regulations on banks and financial institutions, as well as measures to improve financial stability and reduce systemic risk.  As a result, UK banking is much more resilient than it was in 2008, being better capitalised, with higher levels of reserves and more robust risk management systems in place. 
Selection rules for our 10 fast-growing top fintech companies in the UK in 2023
In the dynamic landscape of the fintech sector, where innovation and disruption continue to reshape the financial industry, certain companies stand out for their remarkable growth and potential. Our selection of the 10 fast-growing top fintech companies in the UK in 2023 is based on unique criteria, combining industry experience and specific growth indicators.
To identify these standout companies, we established the following selection rules:
Growth in Headcount: We focused on fintech companies that experienced a headcount growth of over 20% in the past year. This criterion reflects their ability to attract and retain talent, indicating their potential for expansion and scalability.

Company Size: Our selection primarily includes companies with a workforce ranging from 50 to 200 employees. By highlighting fintech companies within this size range, we aim to showcase both established players with solid foundations and emerging contenders poised for rapid growth.

UK-based Team and Leadership: We placed significant emphasis on companies with a substantial portion of their team and leadership based in the UK. This criterion recognizes the importance of local expertise and the contributions made by companies deeply rooted in the UK fintech ecosystem.

Experience-Driven Selection: Our selection is based on our extensive experience and insights within the fintech market and fintech startups ecosystem. We have carefully assessed each company's growth trajectory, market impact, product innovation, and potential for long-term success.
Through the application of these selection rules, we present to you the top 10 fast-growing fintech companies in the UK in 2023. These companies have demonstrated exceptional growth, possess a talented workforce, and exhibit the potential to reshape the financial industry with their innovative solutions. Data about tech companies' headcount, growth, leadership, and team were collected and analyzed from tools like LinkedIn Sales Navigator and Crunchbase.
The unique selection of fintech companies
ZILO
Founded date: 2020

Founder(s): Philip Goffin, Venkatesh Pulla

1yr growth: 140%

Last funding round: Seed, $10,5mln
ZILO, a fintech company dedicated to revolutionizing the global asset management sector, is committed to creating sustainable value for both firms and their customers. Guided by a design-driven approach and a people-centric philosophy, ZILO sets out to transform the industry by leveraging clean technology solutions.
With a focus on replacing outdated, end-of-life systems that have been in place for over 30 years, ZILO's innovative technology empowers firms to streamline operations, reduce costs, mitigate risks, and enhance user experiences. By embarking on a digital transformation journey, ZILO forms strong partnerships with its clients, facilitating the modernization and expansion of its product and service offerings. This comprehensive approach includes the integration of transfer agencies, fund platforms, and fund accounting into a unified global solution.
Although a relatively young fintech company, ZILO boasts a team of experienced founders, leaders, engineers, and product experts. Their collective expertise spans cross-pioneering innovation-driven businesses, products, and services within the asset management sector. With a shared vision, ZILO aims to establish itself as the leading solution provider in the global asset and wealth management market.
Pepper Advantage
Founded date: 2003

Founder(s): ---

1yr growth: 85%
Pepper Advantage, a global credit management, and intelligence fintech company, operates across nine jurisdictions spanning the UK, Europe, and Asia Pacific. With a substantial USD55 billion in assets under management, the company offers a distinctive, technology-centric approach to credit asset management on behalf of its clients.
Covering a wide range of sectors, including commercial and residential real estate, personal and SME loans, credit cards, asset finance, and point of sale, Pepper Advantage places the customer at the forefront of its operations, employing a holistic approach in every endeavor.
Utilizing real-time data and analytics, Pepper Advantage effectively manages credit risks, equipping its clients with the tools to make informed decisions promptly, ensuring they stay ahead of the curve. Through this process, the company creates optimization opportunities that drive positive progress for all stakeholders involved. Guided by the objective of guiding and informing clients and their customers on their financial journey, Pepper Advantage aims to lead them toward the best possible outcomes.
Founded in 2012, Pepper Advantage has since grown to employ a workforce of 1,250 individuals entrusted with the care of 90 clients. With a remarkable track record of serving over 1 million end-users since its inception, the company's heavy investments in technology enablement and data analytics drive operational efficiency. These efforts empower Pepper Advantage to expand its reach and impact on a global scale.
Banked :
Founded date: 2018

Founder(s): Brad Goodall, Ellen Fernandes, Neil Ambler, Patrick Cox

1yr growth: 75%

Last funding round: Series A, $15mln
Banked, a globally recognized payments network built on modern bank rails, is transforming the fintech industry landscape of real-time payments for consumers, businesses, and banks. With a focus on enhancing the customer experience, ensuring payment security, personal information security, boosting business efficiency, and driving cost-effectiveness, Banked, top fintech company, offers a superior approach to both receiving and making payments.
For businesses, Banked presents a new digital payment method that empowers customers to make fast and secure payments directly from their bank accounts. With instant and full payment settlements, businesses benefit from improved cash flow and simplified reconciliation processes. Making payments as a business is also expedited and fortified with enhanced security measures. Banked payments substantially reduce transaction costs compared to alternative payment methods, curtail fraud-related expenses, and offer seamless integration with modular capabilities tailored to each business's unique requirements. From convenient payment links and checkout buttons to value-added services encompassing rewards and refunds, Banked provides an end-to-end payment experience perfectly suited to meet the needs of any business.
For consumers, Banked delivers a swifter and streamlined payment experience at checkout or wherever payments are required. By eliminating the need for storing card details or payment information on browsers or with merchants, Banked ensures the utmost personal information, data privacy and security. The hassle of account setup is eliminated, and direct communication with the bank allows consumers to verify funds availability while making payments, providing peace of mind.
Are you looking for software provider for your fintech system and financial services?
As Mobile Reality we deeply specialize in the financial industry and fintech solutions. We provide our Clients with end-to-end fintech software development services. Don't hesitate to contact us.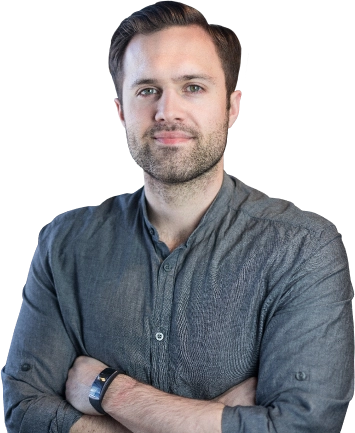 North America
hello@themobilereality.com
European Union
hello@themobilereality.com
Flagstone
Founded date: 2013

Founder(s): Andrew Thatcher, Simon Merchant

1yr growth: 57%
Flagstone, the financial service, top fintech company, the renowned cash app, cash deposit platform, offers individuals, startups, established businesses, and charities in the UK a comprehensive solution to effectively manage, safeguard, and grow their cash holdings.
Through a seamless application process, savers gain access to a wide range of benefits. They can effortlessly diversify their deposits across a vast selection of accounts, optimizing their interest earnings while ensuring the security of their funds.
To take advantage of this powerful platform, individuals, businesses, and charities can visit https://www.flagstoneim.com/, where they can explore the various features and services tailored to meet their specific cash management needs. Flagstone is committed to providing a user-friendly and robust solution for optimizing the management and growth of cash assets.
Nomo
Founded date: 2020

Founder(s): ---

1yr growth: 46%
Nomo Fintech, a UK-based digital banking app, is making waves in the world of Islamic banking. Designed for individuals with international lifestyles, Nomo offers a Sharia-compliant solution that allows users to easily manage their finances through smart, secure, and user-friendly technology.
The driving force behind Nomo is the belief that banking should be accessible anytime, anywhere. By leveraging cutting-edge technology, Nomo aims to bring digital excellence to the realm of Islamic banking, giving customers full control over their money on their own terms.
Comprised of a team of visionary individuals from diverse backgrounds in banking and payments, Nomo shares a common goal: to shape a new digital future for Islamic digital banking. As part of Bank of London and The Middle East plc (BLME) and backed by Boubyan Bank, a leading Islamic bank in Kuwait known for its commitment to customer service and market-leading innovation, Nomo combines expertise and resources to offer an unparalleled banking experience.
The Nomo app seamlessly merges the values of BLME and Boubyan Bank with state-of-the-art banking technology, creating an immersive and international digital banking experience for clients. With a team fueled by passion and diverse life experiences, Nomo thrives on creativity, flexibility, and customer obsession. Their working philosophy revolves around prioritizing "people over process," fostering an environment where innovation flourishes.
In addition to their commitment to innovation, Nomo embraces a fun and collaborative work environment. By leveraging the latest technologies, they promote flexible working arrangements and foster collaboration among team members. This approach not only drives productivity but also creates a dynamic atmosphere where ideas flourish.
Overall, Nomo is at the forefront of transforming Islamic digital banking through innovative technology. With their Sharia-compliant digital banking app, they empower individuals with international lifestyles to effortlessly manage their finances. By combining the expertise of BLME and Boubyan Bank with cutting-edge technology, Nomo, top fintech company, is shaping the future of Islamic digital banking and making banking a convenient and enjoyable experience for their customers.
Ki Insurance
Founded date: 2020

Founder(s): Mark Allan

1yr growth: 45%
Ki Insurance , fintech company, which represents a visionary approach to risk management, paving the way for a new definition of excellence in the fintech industry. With a core mission to delight brokers and clients, Ki revolutionizes the process of placing risk at Lloyd's of London by eliminating friction and reducing costs. This is made possible by granting brokers instant access to underwriting decisions, seamlessly available at any time and from any location.
By leveraging a proprietary algorithm, Ki combines the power of cutting-edge machine learning financial technology with its deep-rooted partnership with Google Cloud and University College London. This synergy enables Ki to make swift and well-informed underwriting decisions. Supported by prominent institutions like Fairfax Financial and Blackstone, Ki sets new standards for technology in the insurance market while harnessing the immense potential of data.
However, amidst its advanced technological capabilities, Ki remains grounded with a human touch. A wealth of insurance knowledge, expertise, and assistance is readily accessible with just a click. Despite its bionic brain, Ki recognizes the importance of a human heart in delivering personalized and empathetic support to its clients and partners.
Satago
Founded date: 2012

Founder(s): unknown

1yr growth: 42%
Satago is a top fintech company and flexible invoice finance, debt chasing and risk insight platform that has been designed to help businesses get paid on time - every time. By providing invoice finance Satago bridges users cash flow gaps allowing him or her to focus on growing his business. Satago's automated debtor chaser and risk insight tools helps significantly reduce debtor days whilst saving time. Satago is an accredited partner with market leaders in the world of accountancy and cloud accounting software. The platform takes leverage from big data and empowers business decisions with real-time credit insight into new and existing customers. Business is notified when customers' risk level changes and protect your business from bad debt.
Paydock 
Founded date: 2015

Founder(s): Robert Lincolne

1yr growth: 41%
Paydock, a pioneering payment orchestration platform, offers digital merchants, B2B platforms, and not-for-profit organizations the means to enhance revenue, improve efficiency, and significantly reduce costs.
Key Highlights:
Regain Ownership and Control: Paydock empowers businesses to regain ownership, flexibility, and control over their payment systems, allowing for greater customization and adaptability.

Enhanced Customer/Donor Experience: By leveraging Paydock's platform, businesses can provide a seamless and improved experience for their customers or donors during the payment process, resulting in higher satisfaction and loyalty.

Simplified Payment Integrations: Paydock simplifies the integration of payment systems, both currently and in the future, enabling businesses to streamline their operations and reduce complexity.

Compliance and Profit Maximization: By utilizing Paydock, organizations can close compliance gaps and optimize profits across their payment stack, ensuring adherence to regulatory requirements while maximizing revenue.

Robust Fail-Over Mechanisms: Paydock incorporates elegant fail-over mechanisms, ensuring continuity in payment processing even in the event of issues with service providers.
Originally established in Australia, Paydock, a top fintech company, has expanded its operations into the UK. Drawing upon 11 years of analysis and close collaboration with merchants, Paydock has developed a payment orchestration platform tailored to meet the diverse needs and opportunities within digital strategies. With a focus on efficiency and compelling storytelling, Paydock is committed to reducing costs, boosting conversion rates, and enabling businesses to unlock new possibilities for customer engagement.
Blink
Founded date: 2012

Founder(s): Ben Cohen

1yr growth: 26%
Blink, the top fintech company, an innovative payment platform has emerged as a disruptive force within the industry. Backed by its widely acclaimed online portal and a team based in the UK, Blink is at the forefront of revolutionizing the way payments are managed and serving first-class financial services.
The philosophy at Blink revolves around continuously exploring new possibilities, challenging conventional norms, and leveraging the latest technology to deliver exceptional solutions. The primary objective is to simplify payment tracking and facilitate seamless transactions for clients.
Blink aims to address key challenges faced by businesses, which include:
Keeping track: Eliminating the struggle associated with digital payments tracking through efficient and user-friendly solutions.

Reducing risk: Implementing effective measures to mitigate risks that are inherent in card payment processes.

One simple platform: Streamlining operations by providing an all-in-one payment platform, eliminating the time and inconvenience associated with using multiple interfaces.

Removing barriers: Enhancing digital payment system understanding within businesses to reduce vulnerability and dependency on a limited number of individuals.

Boosting efficiency: Minimizing the resources spent on chasing customers for payments, thereby saving time and money while preventing cash flow issues.

Customer convenience: Prioritizing a superior customer experience for businesses by offering flexibility and convenience in payment processes.
FullCircl
Founded date: 1996

Founder(s): Justin Fitzpatrick, Mike Blackadder, Andrew Yates

1yr growth: 23%
FullCircl is a Customer Lifecycle Intelligence (CLI) platform, the top fintech company, that helps B2B companies in financially regulated industries do better business, faster, achive growth. Its solutions allow front and middle office teams to win the right customers, accelerate onboarding and keep them for life.
Best-in-class data enrichment provides a comprehensive customer view and a powerful, low-code rules engine reduces the regulatory burden and drives greater automation. Through its web application and API, FullCircl drastically reduces the cost to acquire and serve the right business customers.
FullCircl was formed following the merger of Artesian Solutions and DueDil. Backed by top-tier investors including Octopus Investments, Notion Capital, Augmentum Fintech and notable angel investors, FullCircl brings together decades of combined experience serving UK financial institutions. Today, it serves more than 600 customers and 15,000 users.  
From 1 March 2022, our trading style became FullCircl, the new name for Artesian Solutions Ltd and DueDil Ltd.
Conclusion
In conclusion, the fintech landscape in the United Kingdom in 2023 is facing significant challenges, including rising interest rates, geopolitical tensions, and a global economic slowdown. However, the UK banking system is in a stronger position than it was in 2008, thanks to reforms that have improved financial stability and reduced systemic risk.
Despite these challenges, the top 10 fast-growing fintech companies in the UK in 2023 have demonstrated exceptional growth and potential. These companies have experienced significant increases in headcount and have shown the ability to attract and retain talent, indicating their potential for expansion and scalability. They range in size from established players with solid foundations to emerging contenders poised for rapid growth.
The selection of these companies was based on unique criteria, including growth in headcount, company size, UK-based team and leadership, and extensive experience and insights within the fintech market. Through their innovative solutions, these companies have the potential to reshape the financial industry and drive technological advancements.
The featured companies, such as FullCircl, Satago, Paydock, Flagstone, Ki Insurance, Banked, Blink, Nomo Fintech, and Pepper Advantage, are at the forefront of innovation in various fintech sectors. They offer solutions in customer lifecycle intelligence, invoice finance, payment orchestration, cash deposit platforms, risk management, real-time payments, payment tracking, digital Islamic banking, and credit asset management.
With their impressive growth rates, talented workforces, and focus on technological advancements, these 10 fast-growing top fintech companies in the UK are positioned to make a significant impact on the financial industry and drive economic growth in the years to come.
Did you like the article?

Find out how we can help you.
Matt Sadowski
CEO of Mobile Reality