Business

Top Investment Apps in Europe in 2023
Matt Sadowski
CEO & Head of Sales & Marketing
Table of contents
Share the article
Introduction
Investment apps have become immensely popular across Europe in recent years, providing easy and intuitive access to wealth-building opportunities previously only available through traditional brokerages, banks, and financial advisors. These platforms are modernizing and disrupting the European right investment trading app, especially amongst millennial and Gen Z beginner investors who manage their finances primarily through digital channels. The growth in investing apps mirrors the rise of fintech innovation in other financial services such as banking, payments, and transfers. However, the momentum is powerful in the best investment apps as younger generations rapidly adopt technology to gain more control over their long-term financial futures.
Several vital factors catalyze consumer adoption of investing apps across European markets. Lower barriers to entry is a major one - investing apps drastically reduce the friction, complexity, and costs of apps for investing compared to traditional investment platforms. Features like zero trading commissions, fractional share investing, and low balance minimums make investment apps more accessible to those with limited capital. Intuitive mobile experiences also reduce the learning curve. Access to automated guidance is another factor - apps like robo-advisors analyze an investor's risk appetite and time horizon to build suitable portfolios using data-driven algorithms. This provides tailored advice and portfolio management without a human financial advisor.
Investing apps also embed financial literacy within the experience via guides, videos, webinars, and even AI-powered chatbots. It builds confidence and investing skills, especially for beginners. Passive investing options like index funds and ETFs from top global providers give cost-effective market exposure without stock picking. Apps make cheap, diversified passive investing simple. New and innovative ways to invest, such as social trading platforms, fractional shares, thematic investing, and AI-powered analytics, expand the possibilities for European and experienced investors.
This rapid growth makes sense in the context of European digital trends. Millennials and Gen Z are accustomed to managing their lives through mobile apps - and now expect the same seamless experience for their investments and finances. Combine this with general distrust in legacy financial institutions following the global financial crisis, and the conditions are ripe for disruptive fintech investment apps to flourish.
This article aims to help investors navigate the crowded European landscape of investment apps for beginners to find the ideal platforms aligned to their needs and style in 2023. The focus will be on highlighting the standout offerings across investment returns products like robo-advisors, forbes advisor uk, stock trading, wealth management, and specialized apps - with a lens on what makes them uniquely compelling for EU investors. Both emerging fintech players and incumbent financial brands disrupting from within will be considered to provide a complete overview of the diverse European marketplace for investment apps and trading apps.
Investing Landscape in Europe in 2023
The Rise of Fintech Investment Apps
The European investing landscape is being reshaped by the rapid emergence of financial technology (fintech), investment apps, and platforms. These innovative apps are disrupting traditional wealth management models by using technology and data-driven insights to offer easy, accessible investing to the masses.
Several key factors have enabled the rise of fintech choice of investments across Europe:
Smartphone and app ubiquity amongst digitally-native younger investors

Demand for convenient mobile investing versus desktop platforms

Distrust of Legacy Financial institutions after the global financial crisis

Advances in investment robo-advisors, AI, big data, and automation
Armed with responsible investment app, European consumers now have investments possibilities once restricted to traditional brokerages and advisors directly in their pockets. The fintech revolution has opened access to sophisticated investing, trading, and wealth management tools.
Key Drivers of Fintech Investment App Adoption
Several factors are driving more European investors, especially younger ones, to embrace these fintech platforms:
Lower Costs: Apps provide free or low-cost stock trading, general investments account minimums of €1-€10, and management trading or platform fees under 1%.

Easy User Experiences: Modern digital-first top apps have simple sign-ups and slick mobile interfaces. Investing is easy to understand.

Transparency: Apps provide insights and active trading investment app and education to build trust and confidence.

Customization: Users can adjust portfolios and features to suit their goals and risk levels.

Automated Tools: Savings and investments Apps like robo-advisors provide algorithm-driven guidance without human financial advisors.

New Ways to Invest: Apps open up thematic investing, fractional shares, social trading, online trading platform and more.

Control & Independence: Apps empower investors to make financial decisions.
Innovations Driving the Next Wave of Growth 
The fintech investing revolution has only just begun in Europe. Exciting innovations will drive the next wave of industry growth and disruptions:
Hybrid human advisor + robo features

Automated savings and investments tools driven by AI

Goal-based investing personalized to a user's major life milestones

Gamification to make investing fun and rewarding through points, badges, competitions

Companies based in the United Kingdom make up a significant proportion of Europe's unicorn startups. Specifically, UK-headquartered firms represent 33% of the total number of European startup companies that have attained unicorn status, meaning they have reached valuations of at least $1 billion. 

Social communities to share investing ideas and strategies

Integrated banking, payments, transfers, and investments in super apps

Use of augmented reality (AR) and virtual reality (VR) for financial education
Adapting to Survive
To stay relevant, financial providers like banks and investments firms must adapt to this fintech revolution. Many now offer branded best investment apps of their own or acquire successful startups. Partnerships between fintech disruptors and incumbent advisors are also growing.
Traditional players can remain competitive by embracing technology and the competitive advantages of specialized fintech apps. But standalone investment apps are becoming the preferred channel for most mass-market investors in Europe.
According to AEW, assets under management at European robo-advisors are projected to grow from around €4 billion in 2019 to €98 billion by 2023. Many new entrants target niche demographics like women, Islamic investors, and the mass affluent. The innovation shows no slowing, with artificial intelligence and automation improving apps and lowering fees. Banks in the UK have a relatively small exposure to commercial real estate loans, which minimizes risk even in an extreme economic downturn. Commercial property loans make up just 6.5% of bank lending portfolios. During the Global Financial Crisis, write-offs on such loans were 9-12%.
Criteria for a unique selection of best investment apps  
With hundreds of investment apps available across Europe, determining which ones stand out requires careful evaluation across several criteria. The goal was to highlight apps that provide the essential features investors need and go above and beyond to create a uniquely compelling offering explicitly tailored for European markets. 
The top 10 apps showcased were selected based on meeting criteria in 8 key areas that we presented in the next section of this article.
Fees and Commissions
The cost structure of an app for investing can have a significant long-term impact, especially for new investors with limited capital. The focus was on apps with low or no management fees, account minimum, or trading commissions. Ideal apps provide commission-free trading, fractional shares, and spare change investing to maximize capital. Established players were required to offer competitive rates versus standalone fintech apps.
Investment Choice
The range of investment options available on each app was reviewed. More comprehensive asset selection provides more diversification opportunities within stocks, ETFs, mutual funds, and other securities. The availability of fractional share investing also makes previously inaccessible assets reasonable for smaller portfolios. Ideal apps offer exposure to global markets beyond Europe as well.
Account Accessibility
The ease of signing up for and funding an account is key in Europe's digital environment. Streamlined online account opening, bank transfer or debit card funding, and low minimum investments simplify investing. Account dashboard design and navigation also affect the user experience.
Usability
Intuitive and well-designed interfaces enhance usability and satisfaction. Evaluations focused on sleek front-end design, easy order execution, customization, and notifications. Using apps should feel simple regardless of investing experience level. Robust apps also optimize experiences for mobile usage.
Education
Providing investing guidance and literacy resources helps equip users to make intelligent decisions. Education encompasses areas like capital at risk, sophisticated investors management, portfolio diversification, and tax optimization. Standout apps embed learning into the experience via guides, videos, webinars, and even AI-powered chatbots.
Security
Rigorous security standards give sophisticated investors confidence in protecting funds and personal data, which is critical in Europe's cyber landscape. Factors include leading encryption, authentication protocols, data protection certification, insurance safeguards, and transparency on security practices.
Reputation
Independent app store ratings and customer sentiment provide useful credibility indicators. Higher scores on platforms like the iOS App Store, Google Play, and TrustPilot reflect positive real-world experiences. Expert reviews in finance publications were evaluated as well.
Unique Offerings
The most compelling apps differentiate with innovative features that solve investor needs. Examples include social trading platforms, AI-powered analytics, socially responsible portfolios, Sharia-compliant investing, and niche targeting like women investors or the mass affluent.
European Focus
Given the geographic focus, apps tailored to European investors and regulations were prioritized. Localization like multi-language platforms, euro account funding, EU regulation adherence, and European asset selection provides a more relevant experience. Evaluating apps across these eight criteria provided a 360-degree view of their relative strengths and weaknesses while identifying the standouts. The goal was to provide a representative list of the most innovative investing apps available to European investors in 2023. Those selected excel across the features and attributes investors should expect from a modern mobile investing experience.
Are you looking for software provider for your fintech system and financial services?
As Mobile Reality we deeply specialize in the financial industry and fintech solutions. We provide our Clients with end-to-end fintech software development services. Don't hesitate to contact us.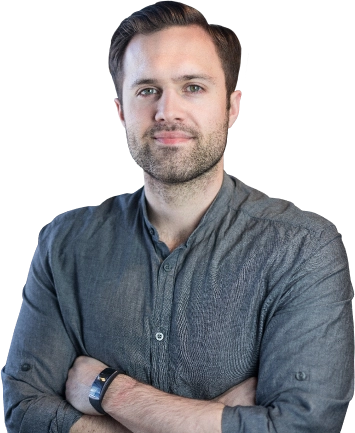 North America
hello@themobilereality.com
European Union
hello@themobilereality.com
List of Top Investing Apps
Moneybox - Low-Cost Investing in Stocks, Funds, and More
500,000+ users

Company: Moneybox Limited

HQ: London, UK

Headcount: 201-500 according to LinkedIn profile

Low cost app for long-term investing

Stocks, funds, REITs, pensions available

Fees from 0.45% to 0.85%

Helps manage ISAs and other tax-smart investing
Moneybox is a top investment app in the UK with over 500,000 users that provides simple access to stocks, funds, REITs, pensions, and tax-advantaged investing accounts like ISAs for minimal fees starting at 0.45% annually. Launched in 2016, Moneybox aims to make investing easy and approachable for first-time investors. After setting up an account in minutes, users can invest their spare change, set up recurring deposits, or transfer lump sums to start growing their wealth.
Moneybox offers pre-built low-cost ETF portfolios or the ability to custom-build your portfolio by selecting from thousands of stocks and funds from top providers. The intuitive mobile app makes contributing to ISAs and managing retirement accounts like pensions straightforward. By leveraging technology to automate and simplify investing, Moneybox removes the complexity traditionally associated with do-it-yourself investing accounts. Applicable educational content helps guide users as well.
Moneybox focuses on long-term passive investing with transparent fees starting at just 0.45% with no minimum balance requirements. The ease of use, low fees, and tax advantages have quickly made Moneybox a leading investing platform for millennials in the UK seeking to manage their own wealth and retirement smoothly.
XTB - Online Trading
XTB is a prominent mobile investment app, particularly renowned for its specialization in Contracts for Difference (CFDs).
XTB has been recognized as the Best CFD Broker for 2021 and has received acclaim for its mobile app, which won the Best Mobile App for Investing award in both 2019 and 2020 at the Rankia awards. The app allows users to trade over 2100 instruments, including CFDs on Forex (like EUR/USD, GBP/USD), Indices (such as S&P 500, Dow Jones, NASDAQ), Commodities (including Gold, Silver, Oil), Stocks (e.g., Apple, Amazon, Barclays), and ETFs (like SPY.US, URA.US, GDXJ.US).
As a global broker, XTB has established more than 10 offices worldwide, underlining its international presence and appeal. Founded in 2004, the XTB group is regulated by some of the world's leading supervision authorities, including the Financial Conduct Authority, KNF, and CYSEC, ensuring compliance and trustworthiness in its operations. Adding to its credibility, XTB is a publicly listed company with shares traded on the Warsaw Stock Exchange.
XTB serves a large and diverse client base, with over 847,000 traders worldwide, cementing its status as a trusted market leader in the trading community. The XTB trading app is continuously updated to incorporate new features and tools, demonstrating the company's commitment to responding to the evolving needs and preferences of its clients. This approach to constant improvement and user-centric design makes the XTB app a notable choice for traders looking for a dynamic and reliable trading platform.
eToro - Copy Successful Investors
15 million+ users

Company: eToro Group Ltd

HQ: Limassol, Cyprus

Headcount: 1001-5000 according to LinkedIn profile

Social trading platform

Copy successful investors automatically

Wide range of assets from stocks to crypto

Fees depend on assets traded
Founded in 2007, eToro has become one of the world's largest social active trading platforms and active trading investments, with over 15 million users across 100+ countries. The company is a pioneer in making investing social, fun, and accessible. eToro allows new everyday investors and traders to learn from experienced traders by copying their portfolios automatically. You can build a personalized feed of top traders and invest in them with one click. This makes diversification easy even for beginners.
Beyond social trading, eToro offers direct access to stocks, ETFs, cryptocurrencies, commodities, and more. Customizable charts and research help inform investment decisions. Portfolio performance can be tracked versus benchmarks.
eToro charges no trading commissions but generates revenue through spreads with minimums ranging from 1 pip for currency exchange risk pairs to 0.75% for Bitcoin. More advanced traders can leverage trading. By combining social trading that builds on the wisdom of crowds with direct access to global asset classes, eToro empowers investors of all skill levels. Its gamified experience has proven engaging for millennials. With over 15 million users worldwide, eToro is a leader in making active investing social and accessible.
Free trade - Commission-Free Trading
150,000+ users

Company: Freetrade Ltd

HQ: London, UK

Headcount: 201-500 according to LinkedIn profile

Commission-free trading of stocks and ETFs

Easy-to-use interface and notifications

Additional fee for ISAs

Over 650 available assets
Freetrade is a popular stock and ETF trading app based in the UK that offers commission-free trading on over 650 US, UK, and European markets securities and assets. Founded in 2016, Freetrade set out to make free stock trading accessible to everyone. The easy-to-use mobile app allows opening an account in minutes without minimum balance requirements. Once set up, users can invest in stocks, ETFs, REITs, funds, and more with no commissions apart from a small fee for ISAs. Trades execute during market hours for listed assets on the NYSE, Nasdaq, London Stock Exchange, and more.
Freetrade provides educational guides and videos to help investors make intelligent decisions. Custom notifications can be set for assets being tracked. The app also supports stop loss and limit orders for risk management. While the free model is limited to essential exchange-listed assets, an upgraded Freetrade Plus subscription unlocks access to over 4000 total assets. 
By empowering self-directed investors with free stock and ETF trades, Freetrade has quickly attracted over 150,000 UK clients looking to build and manage diverse portfolios inexpensively. The intuitive and easy-to-use mobile app gives incumbents a superior free trading experience.
Are you looking for custom software development agency for your business?
As Mobile Reality we deeply specialize in the custom software solutions. We provide our Clients with end-to-end custom software development services. Don't hesitate to contact us.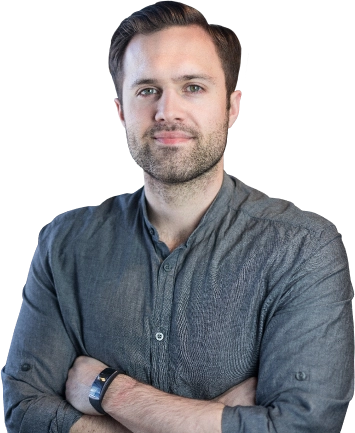 North America
hello@themobilereality.com
European Union
hello@themobilereality.com
Plum - AI Chatbot Analyzes Spending and Invests
1.5 million+ users, popular in France

Company: Plum Fintech Limited

HQ: London, UK

Headcount: 51-200 according to LinkedIn profile

AI-powered chatbot that analyzes spending

Automated small regular investments

No fees, reserves 1% of deposits

Fun chat interface, tailored guidance
Plum is an AI-powered chatbot app that has amassed over 1.5 million European users who trust it to analyze their spending and automatically invest small excess amounts. Founded in 2016 and based in London, Plum leverages AI and algorithms to build intelligent financial habits tailored to each user. After linking your bank accounts, Plum scans your income, bills, and spending patterns. It identifies small sums of money you will take advantage of daily and puts them to work. The app automatically invests these small excess funds into low-cost exchange-traded funds (ETFs), mutual funds, overseas exchanges, and stocks customized to your risk profile.
Plum requires no management fees - it just reserves 1% of the Money it saves and invests for you. This approach makes investing effortless by manually removing the need to move money into the app. Plum can also apply behavioral science and nudge techniques like rounding up transactions to grow savings faster.
Users can interact with Plum - one of the investment trading apps, through a fun chat-based interface where the animated bot provides personalized guidance and motivation. Plum uses machine learning and natural language processing to understand context and give valuable recommendations. For those new to investing, Plum builds confidence through educational tips and by starting with minimal investment amounts. Users can tweak risk settings and target investments amounts as they get more comfortable. While not a complete wealth management solution, Plum aims to make intelligent automated micro-investing easily accessible. Its innovation has quickly attracted millions of European users seeking an automated, personalized way to grow their Money in the background using spare change.
Moneyfarm - Robo-Advisor With Portfolio Management
Moneyfarm is a leading European robo-advisor providing complete automated investment portfolio management and guidance for over 140,000 users. Founded in Italy in 2011 and now based in the UK, Moneyfarm leverages algorithms and AI to offer accessible, low-cost wealth management.
After assessing an investor's risk tolerance and goals, Moneyfarm designs a globally diversified ETF portfolio optimized for their needs. The portfolios are rebalanced automatically over time to maintain target allocations. Users can start investing with an initial deposit as low as €50 in her/his investment account. Moneyfarm charges a straightforward annual management fee of 0.7% with no trading commissions. Support from human advisors is also available when needed.
The robo-advisor handles all the complex portfolio maintenance tasks like rebalancing, tax-loss harvesting, and dividend reinvesting that active investors loathe. It simplifies wealth management investment so users can focus on their financial goals. Moneyfarm also provides helpful retirement planning tools to model different scenarios based on investment. And portfolios can be aligned with responsible investing principles.
For European investors seeking affordable access to sophisticated robo-management of their other investments, Moneyfarm delivers low fees, diversified portfolios, and hybrid human-AI guidance.
Nutmeg
Nutmeg is a leading fintech investment app, positioned as the UK's largest digital wealth manager. It specializes in a range of investment accounts, including general investment accounts, stocks and shares ISAs, Junior ISAs, Lifetime ISAs, and pensions. Trusted by over 200,000 clients, Nutmeg manages more than £4.5 billion in assets. The app is designed to empower users to invest according to their personal goals and preferences, supporting them throughout their investment journey.
Offering comprehensive wealth services, Nutmeg provides personalized planning and advice through qualified financial advisers, alongside general support and guidance. This holistic approach caters to various investment needs and life goals of its users. As a part of J.P. Morgan, Nutmeg enhances its offerings by integrating with Chase's digital banking services in the UK, creating a robust financial management ecosystem for its users.
It's important for potential investors to understand that, as with all investments, capital is at risk. The value of a portfolio with Nutmeg can fluctuate, with the possibility of getting back less than the initial investment. The tax treatment of investments depends on individual circumstances and may change in the future. Nutmeg operates under the regulatory framework of the Financial Conduct Authority, ensuring compliance and security in its operations.
InvestEngine
InvestEngine is a versatile investment app designed to cater to various investment preferences, offering both self-managed and expert-managed portfolio options. This platform is an attractive choice for individuals and small businesses looking to build long-term wealth through investments.
InvestEngine provides two main services:
Do-It-Yourself (DIY) Portfolios: This option allows users to take control of their investments without paying any commission fees. It's tailored for those who prefer a hands-on approach to managing their investments.

Managed-for-You Portfolios: For those who would rather leave the decision-making to professionals, InvestEngine offers globally diversified investment portfolios built and managed by experts. These portfolios are customized to suit individual investor needs and preferences.
A unique feature of InvestEngine is its focus on commission-free ETF (Exchange-Traded Funds) investing. As a Which? recommended DIY investment platform, it specializes in ETFs, providing access to hundreds of options from leading investment brands like iShares and Vanguard. This approach offers investors a broad spectrum of investment opportunities across various sectors and geographies.
InvestEngine caters to individual investors through Personal Accounts or ISAs, and to small and medium-sized enterprises (SMEs) through the InvestEngine Business Account. Additionally, the platform offers professionally managed portfolios of ETFs for a nominal fee of just 0.25% per year, although additional ETF costs also apply.
The platform is designed to be accessible, with a minimum investment threshold of only £100 across all accounts and services. This low entry point makes it feasible for a wide range of investors to start building their portfolios, whether they are seasoned investors or newcomers to the world of investing. InvestEngine's blend of DIY and expert-managed options, combined with its focus on ETFs and low-cost structure, positions it as an appealing choice for those seeking to diversify their investment strategy.
Wealthify - Socially Responsible ETF Portfolios
Wealthify is a robo-advisor and investment app with over 50,000 UK clients that build diversified ETF portfolios based on your risk tolerance for fees ranging from 0.6% to 0.95%. It offers socially responsible investments options with automated management.
Wealthify emerges as a refreshingly straightforward investment firm dedicated to dismantling the traditional complexities of investing. The company offers a diverse range of investment vehicles, including Junior Stocks and Shares ISAs for child-focused investing, Self-Invested Personal Pensions (SIPPs) for retirement planning, Stocks and Shares ISAs for tax-efficient investing, and General Investment Accounts for maximizing savings potential.
At the core of Wealthify's service is a team of seasoned experts who shoulder the investment process's intricacies. They engage in meticulous market analysis, manage portfolios, and handle the buying and selling of assets, ensuring that investments are continually optimized. This hands-on approach by Wealthify's professionals makes it feasible for anyone to embark on an investment journey with the company.
Wealthify also stands out for its commitment to ethical investment options . The firm offers the opportunity to invest in companies that exert a positive societal impact, actively managing ethical funds to ensure continuous alignment with their values. Investors can choose from five investment styles ranging from cautious to adventurous, with the added option of selecting 'green' ethical investment plans.
The company prides itself on transparency and affordability, with clear, flat-rate fees and low minimum investment thresholds, making it easier for individuals to start investing. Wealthify strives to minimize investment costs, allowing clients to retain a greater share of their returns.
Recognition for Wealthify's excellence comes in the form of multiple industry awards, celebrating both their customer service and product offerings. Many of these accolades are the result of customer votes, reflecting the high regard in which clients hold the company's service quality and the positive experiences they encounter.
Customer service at Wealthify is a priority, with a dedicated support team ready to assist clients through live chat or over the phone, ensuring that help is always at hand.
In terms of security, Wealthify takes client protection seriously. The company is authorized and regulated by the Financial Conduct Authority (FCA), providing an additional layer of trust and reassurance. Furthermore, client funds and assets are securely held with a custodian, ensuring they are kept separate and safeguarded.
Coinpanion
Coinpanion is a forward-thinking fintech company established in 2019 and headquartered in Vienna. It specializes in demystifying the world of cryptocurrencies and web3 for a wide range of investors. Coinpanion's mission is to make investing in cryptocurrencies, NFTs, DeFi, and the Metaverse more accessible and transparent for everyone. By offering smart portfolios, the company simplifies the process of investing in the complex and rapidly evolving crypto world.
The Coinpanion app invites users to engage with the latest trends in the crypto universe, emphasizing ease of use and comprehensive support. The app offers a variety of benefits, including a selection of smart portfolios tailored to different investment strategies, a free tax report to aid in financial planning, and a referral bonus program with rewards of up to €500. Additionally, users can set up automated savings plans, enjoying the convenience of regular investments without the need for constant monitoring.
Coinpanion is also known for its first-class customer service, ensuring that users have support and guidance throughout their investment journey. The company is committed to green investing, acknowledging the importance of environmental responsibility in financial decisions. Another key feature of Coinpanion's service is smart rebalancing, which helps maintain an optimal investment mix over time.
Diversification is a cornerstone of Coinpanion's investment philosophy. The company emphasizes the importance of not concentrating all investments in one area, instead advocating for a portfolio that includes a wide range of assets. These portfolios encompass not just Bitcoin but also altcoins, gaming projects, virtual reality initiatives, smart contract protocols, lending platforms, NFT infrastructure, and decentralized exchanges. This approach aims to balance risk and reward, catering to the varied and dynamic nature of the crypto market.
Conclusion
Across Europe, investment apps make saving and growing wealth more accessible. New fintech players use technology to provide an easy interactive investor experience with minimal costs. For hands-off investing, robo-advisors like Moneyfarm and Wealthify provide complete portfolio management. Other apps like Plum automate small regular investment platform from your spending. And fractional share platforms like Stake allow tiny investments apps in top stocks.
Established brands have also jumped into the fray. Banks like Santander offer own-brand apps like Ownr tailored to newbie investors. And trading apps like eToro have found success with social cryptocurrency trading features. With many robust options, European investor can pick an app aligned with their needs. Passive index fund lovers can build diverse portfolios for pennies. Those who want hands-on trading can invest commission-free. Investors who need guidance can get automated robo-advisor management. The innovation looks set to continue with artificial intelligence and automation, reducing costs further. Technology improves the investing experience and information about investing the popularity of the overall investment app will likely keep growing. 
Frequently Asked Questions
Is it safe to use trading apps for investments?
Trading apps are designed with security measures that are on par with those used in desktop trading environments, including passwords, PINs, biometric verification, and two-factor authentication.
Investors are advised to always log out after using the app and to enable extra security features on their devices to prevent unauthorized access.
How can I set up an account on a trading app?
Setting up an account is typically an online process that can be done through the app itself, often taking about 10 minutes. You'll need to provide basic details like your banking and debit card information for initial funding, along with your National Insurance number.
Identity verification might require additional documentation, though this is frequently handled digitally during the application process. Once verified and your account is funded, you're all set to start trading.
What's the minimum investment to open a trading app account?
The minimum investment to open an account varies by platform, with some allowing you to start with as little as £1 / €1, or a monthly investment plan starting at £25 / €25.
You'll need to deposit additional funds to make investments, depending on their costs.
Which type of account should I choose on a trading app?
There are several account options, including general investment accounts, Individual Savings Accounts (ISAs), Self-Invested Personal Pensions (SIPPs), and Junior Stocks and Shares ISAs (JISAs), each offering tax advantages. Not all platforms offer all these types, but many provide a selection.
What fees are associated with trading apps?
Trading platforms may charge various fees:
Share Trading Fee: A fixed charge for each transaction. Some platforms waive this fee, while others charge a range from £6 to £12.

Platform Fee: An annual charge for maintaining your shares and funds, which could be a flat rate or a percentage of your portfolio's value.

Foreign Exchange Fee: For trades in a non-sterling currency, a conversion fee is applied, typically between 0.5% to 1.5%.

Other Fees: These may include inactivity fees, withdrawal fees for foreign currency accounts, and charges for phone trading.
What are fractional shares?
Fractional shares represent a part of a whole share, allowing investment in high-priced shares or investing smaller amounts. Not all apps offer this feature.
What are 'limit orders' and 'stop losses'?
A limit order sets a specific price for buying or selling shares, while a stop loss is designed to sell shares if the price drops to a certain level.
How does monthly investing work on trading apps?
Monthly investing involves setting up a direct debit to buy shares with at least £25 per month, taking advantage of pound-cost averaging.
What should I know about purchasing US shares?
Trading US shares involves additional fees and completing a W-8BEN form to benefit from reduced withholding tax. There's also exposure to foreign exchange risk.
What should I consider before trading shares?
Shares can offer higher returns than cash investments but come with risks. Diversification can mitigate some risks. If in doubt, seek financial advice.
If you would like to expand your investments and you are considering the US market, I would like to invite you to get familiar with our other article focused on the best investment apps in the US available here: https://themobilereality.com/blog/best-investment-apps-in-the-us-in-2023
Did you like the article?

Find out how we can help you.
Matt Sadowski
CEO of Mobile Reality